Hard to believe it's been about 20 years since the first DVD showed up at our door, isn't it? (We quickly learned it didn't fit very well into our VHS player and that there wasn't much point in rewinding one anyway.) 2022, like 2021, was a rather uneventful year *cough cough* and it gave many of us the opportunity to stay indoors and watch a lot of classic and not-so-classic movies in standard Def, Hi Def, 4K, 2K, and all sorts of other technical wizardry we needn't go into here.

As we roll forward, most of the most savory releases are new restorations of vintage films, some of which weren't on DVD before but many of which are upgrades on Blu-ray. The major studios as a rule aren't as interested in releasing gems from the vaults, so streaming services and smaller companies have stepped in to license material for release, plus we've seen some thrilling restorations of lost-and-nearly-forgotten films. Kudos to Cohen Media Group, VCI, Criterion, Kino Lorber, The Film Detective, Thunderbean Animation, The Film Chest, and from overseas Imprint, Umbrella, the British Film Institute (BFI) and Eureka! and other companies who kept us supplied with terrific new releases every single month of the year.
With that verbose introduction, here are our favorite releases of 2022 in alphabetical order, and as usual, we couldn't hold it to ten, and then we'll get to the Big Amazing Colossal Release of the Year…
The Brain from Planet Arous (Film Detective US Blu-ray) John Agar comes between a police dog from outer space and a criminal brain out to conquer the world and I certainly can't make this stuff up, I can only report it. This 1957 film has long been a bad movie favorite and has never looked so good; includes two aspect ratios and some overly-cheeky commentary.
The Cat and Canary / The Ghost Breakers (Eureka! UK Blu-ray) A pair of highly entertaining scare comedies (1939/1940) starring Bob Hope and Paulette Goddard presented in an impeccable package with good commentaries.
Charley Chase at Hal Roach, Vol. 4: The Talkies 1929 (Kit Parker Films US DVD) Chase is a great unsung comic hero to slapstick fans, mostly because his work in features was extremely limited, so it's great to see another collection (his last), this time of his earliest talkie 2-reelers, a couple of which have subtitles because the soundtracks are lost, but all of them are good and a couple are hilarious. Might've been my Best Release of the Year except for the obnoxious commentary tracks.
Conquest of Space (Imprint AU Blu-ray) Only the imagination of George Pal could give us a multi-million dollar space station and then send Phil Foster up there to live on it. We love goofy 1950s science-fiction and this is amongst the goofiest. How goofy? Includes a musical number with Rosemary Clooney singing about Ali Baba.
Dr. Jekyll and Mr. Hyde (Warner Archive US Blu-ray) On the other side of the quality spectrum, this 1932 classic (actually filmed in 1931) features Fredric March in his Oscar-winning role. Almost a lost film (MGM bought it in order to remake it and then tossed the original into a vault) and it's a must-have for monster fans.
Fu Manchu Double Feature (Kino US Blu-ray) A pair of creaky early talkies, The Mysterious Dr. Fu Manchu and The Return of Dr. Fu Manchu. The selling point is the cast; Warner Oland, Neil Hamilton, and Jean Arthur(!) are in both of these B movie matinee cornball pictures, which were probably filmed simultaneously or back to back.
Invaders from Mars (Ignite Films US Blu-ray) The outstanding restoration of the year, here's the beloved 1953 nightmare film about, well, invaders from Mars bent on subjugating the human race. Couldn't possibly look and sound any better, and the set is crammed with priceless extras. Bravo, Ignite.
The Little Rascals (ClassicFlix US Blu-ray) ClassicFlix released volumes 4-6 this year, and then a giant mega set that includes all six volumes, covering the original Hal Roach Our Gang series 1929-1938, plus a bonus disc. A triumph and a set we'll appreciate, share, and enjoy as the years go by.
Maria Montez & Jon Hall Collection (Kino US Blu-ray) We're huge fans of the fun 1940s Technicolor adventure films starring these two (and usually Sabu and/or Turhan Bey). There are six of 'em, and here are the three not previously on Blu-ray: Gypsy Wildcat, Sudan, and White Savage.
Martin Scorsese's World Cinema Project No. 4 (Criterion US Blu-ray) The delightful surprise of the year; we were under the impression that the series was done after No. 3. Includes films from Angola (Sambizanga), Argentina (Prisioneros de la tierra), Iran (Chess of the Wind), Cameroon (Muna moto), Hungary (Two Girls on the Street), and India (Kalpana), released between the years 1939-1976.
The Mummy (Second Sight Films UK Blu-ray) Probably our favorite Hammer Horror film, this 1959 version of the oft-filmed story features a mummy that shambles much faster than his victims (or you) would expect. Scary, exciting, perfect and the Blu-ray set is stuffed with more bonuses than a barrel full of tanna leaves.
Paramount presents Back to the Beach (Paramount US Blu-ray) The "Paramount presents" series has had its ups and downs and could use more bonus material, but if you think Annette & Frankie on Blu-ray isn't going to make my Favorites list, you don't know me very well. Plus, the movie's a lot of good, clean fun, too!
The Phantom of the Monastery (Indicator US Blu-ray) We are suckers for early 1930s horror and Mexican scare films and this 1934 creepy classic (also known as El Fantasma del Convento) is an excellent example.
W.C. Fields' films (Kino US Blu-ray) This year gave us a trio of classic 1930s comedies starring arguably the greatest comic of the sound era, including Man on the Flying Trapeze, You're Telling Me! and You Can't Cheat an Honest Man. Sold separately.
The Wonderful World of the Brothers Grimm (Warner Archive Blu-ray) This 1962 musical-comedy fantasy from George Pal (and featuring, in one segment, his Puppetoons) adapts three lesser-known Grimm Bros. stories in a huge, sprawling Cinerama family epic. Not a great movie, perhaps, but a great spectacle for children of all ages, impeccably presented in both Smilebox™ and widescreen versions.
AND... Our selection as Official ITB Release of the Year for 2022...

The Adventures of Ozzie and Harriet (MPI US DVD) A dream come true for fans of Oz, Harriet, Thorny, Dave, and the irrepressible Ricky, complete season sets, beautifully remastered. 2022 saw complete season sets for seasons 1 through 8, plus a Christmas episode compilation, with seasons 9 and 10 scheduled for February and 11-14 for later in 2023. One of the all-time great TV sitcoms presented comprehensively – plus, of course, the added bonus of "Hey, everybody! Rick's gonna sing!" (thanks, Wally).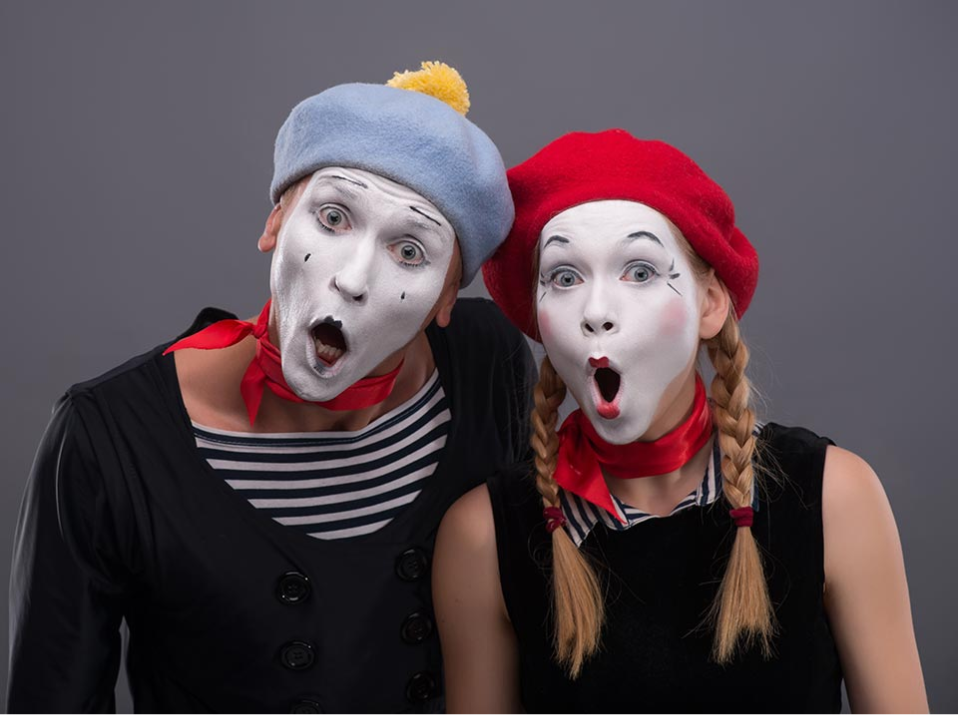 Favorite ITB Discs of the Year 202

2