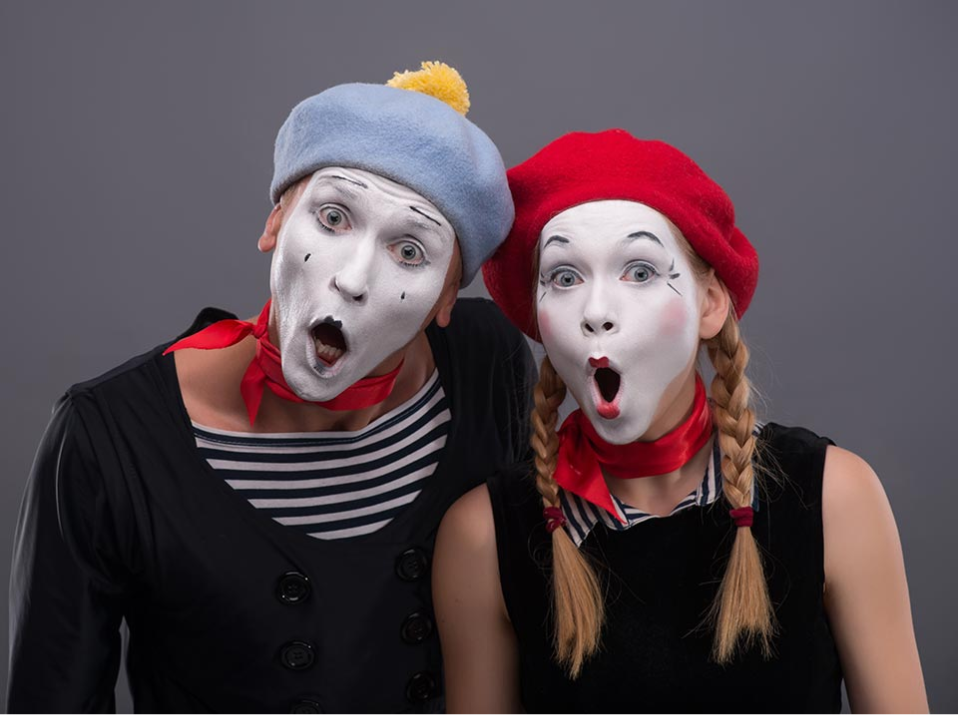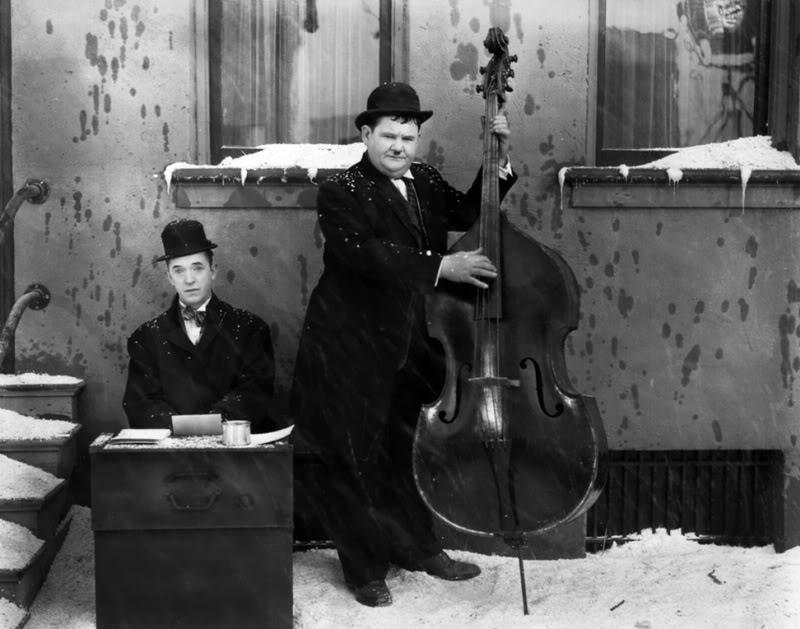 The Atomic Cafe (Kino BD $29.95) Crowd-pleasing 1982 "documentary" based on 1940s-early '60s government films extolling the virtues of and advising of safety tips for dealing with The Bomb.
The Black Windmill (Kino BD $29.95, DVD $19.95) Don Siegel directs this 1974 thriller with secret agent Michael Caine after the ratnik terrorists who've kidnapped his son. Donald Pleasence and John Vernon co-star.
Doctor Who: Peter Davison Complete First Season (1982) (BBC Studios BD $69.99) No idea, but I know that many people like this show and it's a slow month. I saw one episode of Doctor Who once; it was in B&W and I thought it was dumb. I saw a movie with Peter Cushing when I was a kid, though, and that I liked well enough. It had Deleks in it! They're robots that look like GOG, which is a robot that… uh… looks like a Delek.
The Revolt of the Slaves (Kino BD $29.95, DVD $19.95) Rhonda Fleming stars in this 1960 adventure originally entitled La Rivolta Degli Schiavi, which I think pretty much tells you all you need to know about this particular epic.
The Serpent's Egg (Arrow US BD $39.95) Answer to not one but two trivia questions, "Did Ingmar Bergman ever make a Hollywood movie?" and "Did Ingmar Bergman ever make a lousy movie?" David Carradine and Liv Ullmann star, 1977.
The Apartment (Arrow Academy BD $39.95) Reissue of the wonderful 2017 release sans some of the limited-edition material, including the book that came with it last year, but you save ten bucks. The film of course is Billy Wilder's Oscar®-winner from 1960.
The Blue Knight (Warner Archive BD $21.99) William Holden and Lee Remick star in this 1973 TV mini-series about a retiring cop with one more case to crack.
Deep Throat (Sunset BD $39.95) Well, it's pricey, but it is a special edition. Not sure what bonus material it includes, but I'll bet it's sticky. Linda Lovelace stars in the 1972 classic… um… of its kind.
A Dry White Season (Criterion BD $39.95, DVD $29.95) 1989 drama about apartheid in South Africa; the cast includes Donald Sutherland, Susan Sarandon, and – in his final Oscar® nominated role – Marlon Brando. Euzhan Palcy directs.
El Paso (Kino BD $29.95, DVD $19.95) Lewis Foster directs this 1949 western with John Payne and Gail Russell, from a 4K scan of the 35mm original 2-color negative. Also stars Sterling Hayden, Gabby Hayes, Dick Foran, and Mary Beth Hughes. Looks like a winner!
Female on the Beach (Kino BD $29.95) Joan Crawford gets it on with beach bum Jeff Chandler in this seamy 1955 tale of deceit and murder from director Joseph Pevney.
Forty Guns (Criterion $39.95, DVD $29.95) 1957 Sam Fuller western with Barbara Stanwyck as the ruthless matriarch of a band of desperados with – well, see the film's title.
Foxfire (Kino BD $29.95, DVD $19.95) Say, a LOT of good stuff from Kino this month. This is a 1955 Joseph Pevney (him again!) Technicolor western with Jane Russell, Jeff Chandler (what is it, Jeff Chandler month 'round here?), and Dan Duryea.
Horror of Dracula (Warner Archive BD $21.99, DVD $19.99) 1958 Hammer Studios classic with Christopher Lee (the Count) and Peter Cushing (his nemesis). We're told Warners has given the film a complete restoration, so this is one for which to look forward. Terence Fisher directs.
The Last Command (Kino BD $29.95, DVD $19.95) The Alamo, filmed by Republic Pictures in 1955 with director Frank Lloyd. Originally intended for John Wayne, who clashed with studio head Herbert Yates over details and cost so Wayne walked (and made his own Alamo picture a few years later). Sterling Hayden is Jim Bowie, Arthur Hunnicutt is Davy Crockett, J. Carroll Naish is Santa Anna, Richard Carlson, Anna Maria Alberghetti, Slim Pickens, and Ernie Borgnine are in here somewhere.
The Miracle Worker (VCI Entertainment BD $24.95, DVD $19.95) 1979 TV-movie remake of the classic; this time, Patty Duke is Annie Sullivan and Melissa Gilbert is Helen Keller.
Popeye the Sailor: The 1940s, Vol. 1 (Warner Archive BD $21.99, DVD $19.95) actually, takes up where the previous Warner DVD sets of Popeye cartoons left off, in 1943 and covers the 14 releases for '43-'45, presented here uncut and in original Technicolor® and GOLLY we're excited about THIS ONE so much we're making it our Co-Official ITB Disc of the Month.
Tailspin Tommy in the Great Air Mystery (VCI Entertainment BD $39.95, DVD $29.95) Second and final serial (12 chapters) featuring the popular young comic strip aviator; Clark Williams, Jean Rogers, and Noah Beery, Jr., co-star in VCI's first Blu-ray serial release, from a 35mm fine grain master, it says here. Let's make it our Co-Official ITB Disc of the Month.
Topper Takes a Trip (VCI Entertainment BD $29.95) Constance Bennett, Roland Young, Billie Burke and Alan Mowbray are back from the previous year's hit Topper but Cary Grant sat this out – maybe he was spooked. HAH! Get it?!?!? Directed by Norman Z. McLeod, 1938.
The Very Best of Laurel & Hardy: 5-Film Collection (Universal UK BD £19.99) We're told this is Region-free so will play on your U.S. (or wherever you are) Blu-ray players. Includes five great comedies: Block-Heads, Our Relations, Pardon Us, Sons of the Desert and Way Out West plus three bonus L&H shorts. £19.99 is about $25 American, if you're wondering. Watch In The Balcony for our upcoming review!

Wild Women (Kino BD $29.95, DVD $19.95) Anne Francis, Marilyn Maxwell and Marie Windsor are the titular characters (you should pardon the expression); Hugh O'Brian is gonna find out exactly how wild they really are. Don Taylor directs, 1970.
Bloody Birthday: Special Edition (Arrow Video BD $39.95) One wonders, doesn't one, exactly what makes things like this a "Special Edition". It's a 1981 slasher film with the star of Return to Horror High, so if you liked that, you're sure to want Santy to bring you this one.
Dracula: Prince of Darkness (Shout! Factory BD $34.93) The 1966 Terence Fisher film from Hammer that brought back Christopher Lee to his iconic role. Hammer has a strange history on home video; the many Hammer fans rarely seem happy with any of the many restorations and re-releases of these films. In any case, five years after the previous Blu-ray release of this title comes another restoration of it.
The Jerk (Shout! Factory BD $34.93) Steve Martin directed by Carl Reiner, 1979.
Méliès: Fairy Tales in Color (Flicker Alley BD $36.95) Includes A Trip to the Moon (1902), Robinson Crusoe (1902), and The Kingdom of Fairies (1903), among several others.
Murder by Death (Shout! Factory BD $22.97) Absolutely laughless 1976 Neil Simon parody of classic movie and literary detectives. Painful.
Panique (Criterion BD $39.95, DVD $29.95) Julien Duvivier's 1946 French thriller about two killers casting aspersions in town against an innocent man as a red herring.
Sawdust and Tinsel (Criterion BD $39.95, DVD $29.95) The affairs of an aging circus ringmaster, directed by Ingmar Bergman, 1953.
The Sea Hawk (Warner Archive BD $21.99) Errol Flynn stars in Michael Curtiz' rousing 1940 swashbuckler classic. This is the restored 127 min. version.
The Secret of Dorian Gray (Raro Video BD $29.95) 1970 AIP version of Oscar Wilde's story, only with a lot of perversion in it.
Starman (Shout! Factory BD $34.93) Jeff Bridges is a spaceman who's come to visit. Awwe, that's nice. John Carpenter directed, 1984.
This month's web-only Twilight Times releases (BD $29.95 each) include A Man Called Peter (1955, with Richard Todd); Satan Never Sleeps (1962, with Clifton Webb); Anne of the Thousand Days (1969, with Geneviève Bujold) and X, Y and Zee (1972, with Elizabeth Taylor).
No Dec. 25 releases - go watch what you got from Santy Claus!