Hard to believe it's been about 20 years since the first DVD showed up at our door, isn't it? (We quickly learned it didn't fit very well into our VHS player and that there wasn't much point in rewinding one anyway.) 2021, like 2020, was a rather uneventful year *cough cough* and it gave many of us the opportunity to stay indoors and watch a lot of classic and not-so-classic movies in standard Def, Hi Def, 4K, 2K, and all sorts of other technical wizardry we needn't go into here.
As we roll forward, most of the most savory releases are new restorations of vintage films, some of which weren't on DVD before but many of which are upgrades on Blu-ray. The major studios as a rule aren't as interested in releasing gems from the vaults, so smaller companies have stepped in to license material for release, plus we've seen some thrilling restorations of lost-and-nearly-forgotten films. Kudos to Cohen Media Group, VCI, Criterion, Kino Lorber, The Film Detective, Thunderbean Animation, The Film Chest, and from overseas Imprint, Umbrella, the British Film Institute (BFI) and Eureka! and other companies who kept us supplied with terrific new releases every single month of the year.
With that verbose introduction, here are our favorite releases of 2021 in alphabetical order, and as usual, we couldn't hold it to ten…
The Abbott and Costello Show Season 1 (ClassicFlix BD & DVD) Bud & Lou starred in a syndicated series (1952-1954) in which they revived all of their classic routines (including Who's on First?); the show played for decades in syndication, and counted Jackie Gleason and Jerry Seinfeld as great fans. This set features the first 26 episodes, restored and remastered from original materials, and the program looks terrific and the set is chockful of extras, including colorful commentaries. The best classic TV release of the year.
The Amazing Mr. X (Film Detective BD & DVD) The Film Detective had a banner year in 2021, releasing new, spectacular reprisals of public domain films in gorgeous new editions packed with bonus material as well a handful of vintage licensed titles. This 1948 combination of ghost story and film noir with Turhan Bey and Cathy O'Donnell has never looked so good, with John Alton's superb cinematography beautifully rendered in high definition. Every Film Detective release of the year is worth having, and when Ballyhoo tacks on a bonus featurette, you'll find yourself enjoying the bonuses as much as the feature. Other Film Detective releases we loved this year included The Fabulous Dorseys, Flight to Mars, Frankenstein's Daughter, Giant from the Unknown, and Hercules and the Captive Women, with other titles on the way for '22. Currently, our favorite U.S. company for classic films.
Charley Chase at Hal Roach: The Talkies Vol. 3 1934-1936 (Kit Parker/Sprocket Vault DVD) Boy, we can remember back in the early '80s when only a handful of Charley's films were officially available, scattered as bonus material on stablemates Laurel & Hardy's VHS sets, and this collection completes all of Charley's formidable comic output of 2 and 3 reelers for Hal Roach (his Columbia shorts are all gathered together separately). This set contains 21 shorts, including many of his best, such as The Cracked Iceman, Fate's Fathead, The Chases of Pimple Street, Life Hesitates at 40, and On the Wrong Trek, with a pair of famous guest-stars. A must-have set for fans of classic comedy.
Dark Eyes of London (Network BD & DVD) Another public domain rescue, this 1939 British mystery/horror thriller starring Bela Lugosi was released stateside (as The Human Monster) in 1940. Beautifully restored with commentary, featurettes, and a collection of postcards representing the film and its cast and yes, here in the Balcony, we are international and we do recommend and treasure notable releases from overseas – get an all-region player, Americans.
Day the World Ended (Shout! Factory BD) This limited-edition release made it in just before the year ended; Roger Corman's 1956 science-fiction film (his first in that genre) features an end-of-the-world scenario and one of our favorite 1950s monsters. A 2K scan from fine grain materials in its original 200:1 SuperScope ratio. Includes a new interview with Mr. Corman.
Doctor X (Warner Archive) Fay Wray and Lionel Atwill star in this 2-strip Technicolor Pre-Code shocker, beautifully restored. The disc includes the B&W version, filmed simultaneously. Not one of our favorite films, but the restoration is marvelous and there aren't a lot of color horror films from that era to enjoy.
Early Universal Vol. 1 & Vol. 2 (Eureka! Masters of Cinema BD) These British releases of silent films include several examples of meat-and-potato movies, nothing spectacular with big screen stars, but the kind of low-budget, high-entertainment 6 or 7 reelers that filled out programs in the days when theatres changed their offerings three times a week. Vol. 1 includes a comedy (Skinner's Dress Suit), actioner (Shield of Honor), and sports drama (The Shakedown); Vol. 2 has What Happened to Jones? with Reginald Denny, Hoot Gibson in The Calgary Stampede, and a real treat, the big-budget 1916 marvel 20,000 Leagues Under the Sea, based on the great Jules Verne novel.
The Face Behind the Mask (Imprint BD) Not sure why this 1941 crime/noir/horror opus starring Peter Lorre has been out of circulation for so long, but the Australian Blu-ray was most welcome and includes a wealth of great bonus material. Lorre is a recent immigrant to the U.S. who, disfigured in a fire, embarks on a spree of terror. Great, powerful stuff and a B-movie gem from Columbia.
The Incredible Shrinking Man (Criterion BD & DVD) One of the great science-fiction parables and once seen, never forgotten gets the deluxe Criterion treatment and is the U.S. genre-release of the year. After tangling with the house kitty cat, Scott Carey ends up in the basement battling a spider as his size continues to diminish. A masterpiece, directed by Jack Arnold, based on the book by Richard Matheson.
Jazz on a Summer's Day (Kino Classics) Intimate look at the 1958 Newport (RI) Jazz Festival, with much attention paid to the event, the people attending, and the ambience of the entire gathering, plus musical highlights. One of the great documentaries and highly influential on concert films that followed it. Louis Armstrong, Chuck Berry, Dinah Washington, and Mahalia Jackson are amongst the artists.
Karloff at Columbia (Eureka Classics BD) Our favorite release of the year, from Britain, gives us Karloff the Uncanny in his 1935 chiller The Black Room, with one of his greatest performances as twin brothers, one of whom is good and one of whom ain't, plus the five amiable "Mad Scientist" pictures he made for the studio about the time he was heading off to Broadway for his long run in Arsenic and Old Lace. Titles include The Man They Could Not Hang, Before I Hang, The Man with Nine Lives (yeah, the titles are interchangeable and we forget which is which, too), The Devil Commands, and the goofy scare comedy The Boogie Man will Get You, with Peter Lorre. Lots of great bonus material and commentaries make this our choice as our ITB favorite for 2021.
The Little Rascals: The ClassicFlix Restorations (ClassicFlix BD) Each of these sets contains about a dozen classic 2-reelers (and one 3-reeler) with the early talkie version of Our Gang (1929-1932), including Joe Cobb, Chubby, Mary Ann, Farina, and Wheezer, among others.
Pirate Treasure (VCI Entertainment BD) VCI's multiple releases of Universal serials of the 1930s and 1940s have been a treasure indeed, with stunning remastering from vintage materials that make each chapterplay sparkle like new. Pirate Treasure starring stuntman/actor Richard Talmadge may be the best of all of them, non-stop thrills and fun: it's everything a great serial should be. Highest recommendation.
Rainbow Parade Cartoons Vol. 1 (Thunderbean Animation BD/DVD) More than a dozen cartoons from the early '30s, meticulously restored, including three B&W Toddler Tales cartoons that predated the Cinecolor Rainbow Parades, plus a treasure chest full of bonus material. Nearly 5 years in the making and worth it. Thunderbean is currently working on a collection of Flip the Frog restorations and we are very excited about it.
Woody Woodpecker Screwball Collection (Universal BD) 25 beautifully restored cartoons from across Woody's theatrical career. With the number of films we screen, vintage cartoons, short subjects, and serial chapters get burned through often and we're always happy to see quality new releases.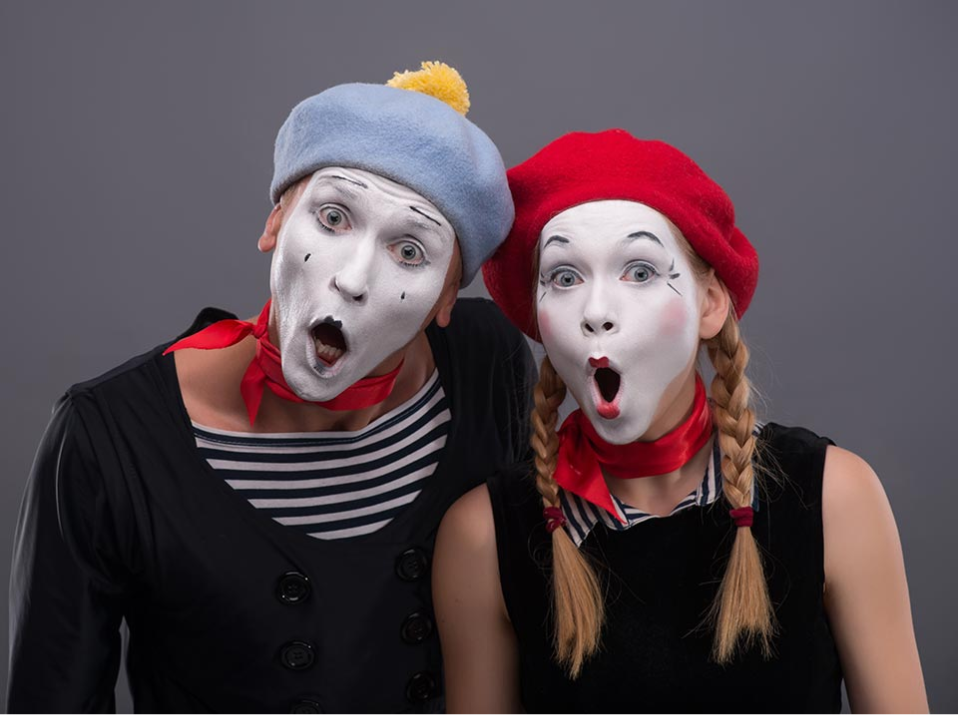 Favorite ITB Discs of the Year

2021