Hard to believe it's been about 20 years since the first DVD showed up at our door, isn't it? (We quickly learned it didn't fit very well into our VHS player and that there wasn't much point in rewinding one anyway.) 2020 was a rather uneventful year *cough cough* and it gave many of us the opportunity to stay indoors and watch a lot of classic and not-so-classic movies in standard Def, Hi Def, 4K, 2K, and all sorts of other technical wizardry we needn't go into here.
As we roll forward, most of the most savory releases are new restorations of vintage films, some of which weren't on DVD before but many of which are upgrades on Blu-ray. The major studios as a rule aren't as interested in releasing gems from the vaults, so smaller companies have stepped in to license material for release, plus we've seen some thrilling restorations of lost-and-nearly-forgotten films, plus of course the Warner Archive is our go-to company for vibrant releases from its holdings, which include not only Warners but also MGM, RKO, and Monogram(!). So kudos to Olive Films, Cohen Media Group, VCI, Criterion, Kino Lorber, The Film Detective, Thunderbean Animation, The Film Chest, and from overseas the British Film Institute (BFI) and Eureka! and other companies who kept us supplied with terrific new releases every single month of the year.
Traditionally, our annual awards fall into the following categories
Great films in worthy new packages

Cult favorites worthy of attention

Well-done collections that showcase artists, series, or studios

Whatever else we saw that we enjoyed
With that verbose introduction, here are our favorite releases of 2020 in alphabetical order, and as usual, we couldn't hold it to ten…
Ali Baba and the Forty Thieves / Arabian Nights / Cobra Woman (Kino Lorber) Three (of the six) Maria Montez Technicolor opuses (opi?) with Jon Hall, plus such guest stars as Sabu, and Turhan Bey, were released this year. For breathtaking color, adventure, laughs, and thrills, these can't be beat. Sold separately, and one hopes the other three will be along in 2021.
Bugs Bunny 80th Anniversary Collection (Warner Bros.) That wascally wabbit turned 80 in 2020 and Warners celebrated with a big box o' hare, including 60 remastered, restored cartoons, many new to BD, plus a cute li'l Bugs toy (we would've preferred a vintage-looking rabbit toy, but they didn't ask us) and a lot of bonus material. The finest cartoon collections these days are coming from Warners, and they're some of the finest cartoons ever made, so we're happy.
Forbidden Fruits: The Golden Age of the Exploitation Series (Something Weird / Kino) In 2020, Kino released seven separate volumes of these things (with an 8th scheduled for January), including restored versions of such delightful gems as Reefer Madness, She Should'a Said 'No'!, Marijuana, Weed with Roots in Hell, and Child Bride, plus a wealth of bonus oddities. Best watched on a broken seat with a floor that's sticky and popcorn that's stale, to recreate the grind house experience.
Hair (Olive Signature) Oliver's premium Criterion-level releases have become sporadic but every single one of them is a joy to own. Milos Forman's 1979 adaptation of the wild 1960s Broadway hit didn't find its audience then; it was too soon, apparently, for hippie nostalgia. Olive gives us a new restoration that shows off the beauty, the splendor, the wonder of Hair as never before seen. We've watched it several times and love it with every viewing.
How to Make a Monster (Shout! Factory) 1950s science-fiction and monster pictures are always welcome; this one has insane makeup man Robert H. Harris hypnotizing young actors playing the Teenage Werewolf and Teenage Frankenstein into slaughtering the studio executives who are closing down the makeup department. With a plot like that, don't expect King Lear, but for goofy monster fun, this is tops.
Love Me Tonight (Kino Lorber) One of our favorite films, Rouben Mamoulian's 1932 Pre-Code musical gets a 4K restoration that is a delight, and the bonus material fills in the sequences snipped and lost when the film was re-released, all of which seems to include Myrna Loy being naughty, so my GOODNESS how we miss those scenes. Maurice Chevalier and Jeanette MacDonald also star.
Mystery of the Wax Museum (Warner Archive) This 1933 horror film (which begat a more famous remake, House of Wax) starring Lionel Atwill and Fay Wray has been meticulously restored so its sickly green faded print is now a blazing light of 2-strip Technicolor wonder.
Paramount Presents King Creole (Paramount) The new Paramount Presents line offers some interesting choices but none better than this 1958 Elvis Presley vehicle, arguably his best (directed by Michael Curtiz from a novel by Harold Robbins), which is not damning with faint praise.
Popeye (Paramount) For some reason, this film has an unjust reputation as a flop or a lousy movie or both when it was neither, although not the blockbuster Paramount had hoped for (if you want a flop and a lousy comic strip film from that era, watch Annie). That said, we've always loved this Robin Williams-Shelley Duvall starring musical from director Robert Altman, songs by Harry Nilsson, and at last it gets a worthy edition, a stunning restoration with bonus materials. Loved this release.
Rio Grande (Olive Signature) This arrived just in time to make our list; another outstanding Olive Signature release that is possibly the most beautiful B&W restoration of the year. The third of the loosely-knit-together "John Ford Cavalry Trilogy" and probably our favorite because it has the most heart. Republic Pictures presents John Wayne and Maureen O'Hara, and they financed this picture because they knew the profits would pay for The Quiet Man, released two years later.
Show Boat (Criterion Collection) Our favorite Criterion of the year is the 1936 musical adaptation of Edna Ferber's great novel, directed by James Whale. Includes several sequences from the 1929 part-talkie version as well. One of the towering achievements of American theatre becomes a great musical film.
Tex Avery Screwball Classics (Warner Archive) The second volume hasn't arrived yet, but if it's as good as the first, we'll be more than satisfied. Brilliant remasters of some of the funniest cartoons ever made from a director with a manic, frenzied sense of humor, featuring such beloved characters as Red Hot Riding Hood and Droopy.
The Ultraman Series (Mill Creek) The Ultra series of science-fiction TV shows is one of the great successes of Japanese creativity, beginning with a B&W series that attempted to ape The Twilight Zone and The Outer Limits and growing so far into more than 50 years of inter-stellar wonder. This year we scored the fourth and fifth series in the franchise, Return of Ultraman (1971-72) and Ultraman Ace (1972-1973) with additional volumes scheduled or planned. Terrific presentations in Japanese with subtitles.
VCI Serials (VCI Entertainment) VCI has scored an in with Universal and now has access to original materials from the Library of Congress and elsewhere, and they are doing a superlative job of restoring and releasing them for cliffhanger fans. This year's releases included Gordon of Ghost City and The Phantom Rider with Buck Jones, and The Mysterious Mr. M with Byron Foulger.
These restorations look better than much more vaunted releases from larger companies.
OUR FAVORITE RELEASE OF THE YEAR
Three Edgar Allan Poe Adaptations starring Bela Lugosi (Eureka! Masters of Cinema) Oh, you Americans will hate me for this (if you don't already) but that's what they invented all-region players for. This British set includes great restorations of three seminal Poe (loose) adaptations from Universal Pictures of the 1930s, Murders in the Rue Morgue (1932) with Lugosi and two Karloff-Lugosi collaborations, The Black Cat (1934) and The Raven (1935), packed with terrific new bonus material. What puts this set over the top, however, is a secret bonus: it's well known that Murders in the Rue Morgue received extensive reworking after its preview fizzled, mostly consisting of adding some close-ups of the ape and rearranging several scenes in the film. Working from extensive notes and expert estimation, the "director's cut" has been restored and is included as an Easter egg on the Blu-ray. The film at last makes sense and flows much better. We selected this set as our top winner because it's the set we watched the most this year and expect it will be the 2020 release we turn back to most often in the future.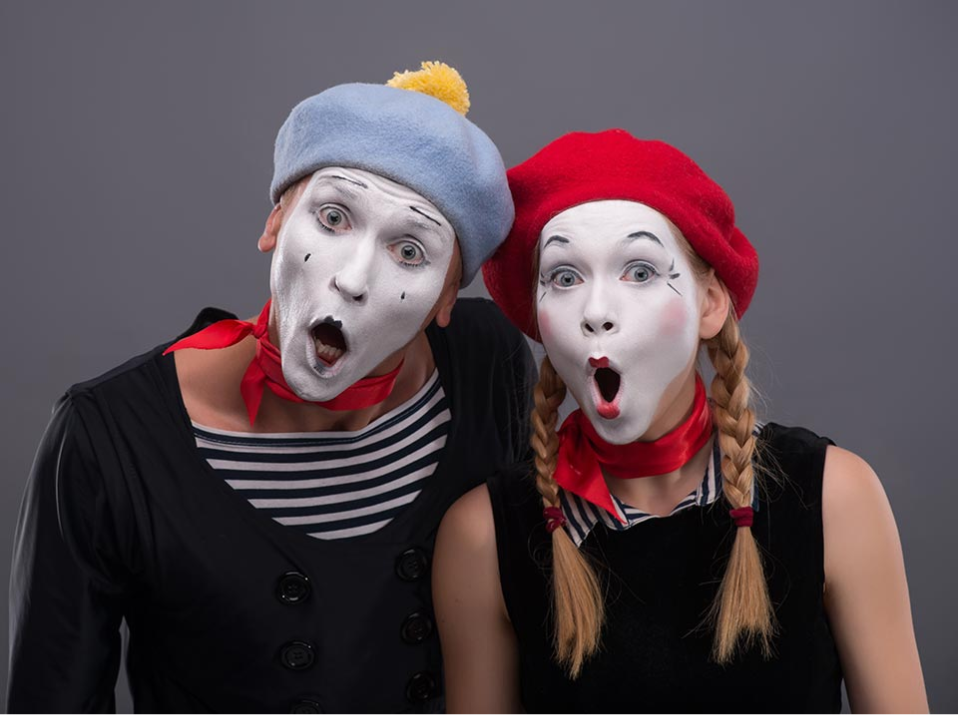 Favorite ITB Discs of the Year 20

20