Hard to believe it's been about 20 years since the first DVD showed up at our door, isn't it? (We quickly learned it didn't fit very well into our VHS player and that there wasn't much point in rewinding one anyway.) 2019 may not have brought us the flying cars and sassy robot housemaids we expected, but it was another terrific year for classic (and not-so-classic) releases in standard Def Hi Def, 4K, 2K, and all sorts of other technical wizardry we needn't go into here.
As we roll forward, most of the most savory releases are new restorations of vintage films, some of which weren't on DVD before but many of which are upgrades on Blu-ray. The major studios as a rule aren't as interested in releasing gems from the vaults, so smaller companies have stepped in to license material for release, plus we've seen some thrilling restorations of lost-and-nearly-forgotten films, plus of course the Warner Archive is our go-to company for vibrant releases from its holdings, which include not only Warners but also MGM, RKO, and Monogram(!). So kudos to Olive Films, Cohen Media Group, VCI, Criterion, Kino Lorber, The Film Detective, Thunderbean Animation, The Film Chest, and other companies who kept us supplied with terrific new releases every single month of the year.
Traditionally, our annual awards fall into the following categories
Great films in worthy new packages

Cult favorites worthy of attention

Well-done collections that showcase artists, series, or studios

Whatever else we saw that we enjoyed
With that verbose introduction, here are our favorite releases of 2019...
Genre of the Year: Universal has decided it's tapped out its classic horror film packages and now licenses through other companies, and so we got several nice sets of such must-haves as The Raven and The Black Cat with Karloff & Lugosi, Man Made Monster with Lon Chaney, Jr., and a host of others, but we're partial in the Balcony to 1950s horror and sci-fi so even more welcome were such old favorites as The Mole People, Tarantula, and The Deadly Mantis. Word to the distributors, though: please find somebody who actually likes the movie in question to provide commentary, yes? Nothing worse than trying to listen to commentary that disparages the film at every turn.

Not a great year for short subjects, but we got a few must-have packages from Kit Parker and ClassicFlix and serials from beautiful original materials from VCI Entertainment. Also not a good year for classic animation, but Warner Archives is giving us beautiful Blu-ray Popeye sets from the later 1940s and Thunderbean Animation continues to release must-have works like Noveltoons.
Our favorite releases of the year, in alphabetical order, and as usual, we couldn't hold it to ten…
Best of the Pete Smith Specialties (Warner Archive DVD) A Smith named Pete was once a household name; his one-reel MGM short subjects, a miscellaneous array of sports, cooking, comedy, stunts, and diverse goofballism ran for 20 years, more than 200 films, and numerous Oscar nominations (including two wins). This set brings together 75 of them; we showed a few at our weekend film gatherings and they proved so popular they've become a weekly feature. A true slice of Americana pie.
The Body Snatcher (Warner Archive BD) In a good year for vintage monster and horror films on Blu-ray, this 1945 RKO picture stands apart as one of the best: this gem from director Robert Wise is one of Boris Karloff's finest roles, a brilliant, chilling performance as the titular graverobber. This was the final screen pairing of Karloff with Bela Lugosi.
A Bucket of Blood (Olive Signature BD) Didn't see this coming – one of Roger Corman's most overlooked films, overshadowed by another horror comedy (with a man-eating plant named Audrey II) a year later. Dick Miller is the nebbish bus boy who finds macabre success as a sculptor when he coats murder victims with clay. This 1959 film is beautifully restored and features a bucket of bonuses, too.
Charley Chase at Hal Roach: The Talkies Vol. 2, 1932-33 (Kit Parker DVD) Charley was one of the stars of the Hal Roach Studio, sharing cast and crew with Our Gang and Laurel & Hardy, and this is a nice set of some of his best 2-reelers (and some of the best 2-reelers by anybody), including Girl Grief, Nature in the Wrong, and Luncheon at Twelve.
The Circus (Criterion BD/DVD) The Circus is often given short shrift in the canon of Charlie Chaplin; its 1928 release was right between two bona fide comedy classics, The Gold Rush and City Lights. That said, we have always found this film funnier than anything he ever did except Modern Times, and it's probably the best Chaplin film for kids, too. This edition is up to the high Criterion standards, which should say it all.
Deadline: The Complete Series (Film Chest DVD) Every year seems to bring new delightful surprises, and this fits the bill for 2019: a long-lost, forgotten TV series (1959-1961) with Paul Stewart introducing (and sometimes acting in) serious, hard-hitting dramas based on actual newspaper stories. This is new and we've only just begun dipping into it, but it's fascinating stuff from the days "when reporters were heroes." Includes some impressive bonus material, including a 20 page booklet on the show with an episode guide and The Society of Professional Journalists' Code of Ethics. A must-have release for fans of classic TV drama.

Detour (Criterion BD/DVD) Edgar Ulmer's 1945 noir classic – considered by many the finest B movie ever made – was released by PRC, the company that made Monogram look like Paramount, and it's been in the public domain for so long that nobody knew what it actually looked like – until this brilliant 4K restoration.
Eegah: Special Edition (Film Detective BD) Scanned from the original 35mm negative, so this oft-maligned little Arch Hall, Jr. picture from 1962 looks and sounds great, plus the disc is packed with bonus material, including a retrospective from Mr. Hall. Now, we're not saying this is a great – or even good – movie, but it IS as entertaining as heck and they've gone through a lot of trouble to give us a pristine presentation of it, making this one of our very favorite releases of the decade, not just 2019.
Footlight Parade (Warner Archive) Following the success of 42nd Street and Gold Diggers of 1933, Warner Bros. decided that the third Ruby Keeler-Dick Powell musical needed more pop, in the presence of gangster star James Cagney, making his wow song-and-dance debut. The "Shanghai Lil" finale is one of the highlights in all movie musical history.
The Glass Key (Shout Select BD) The success of This Gun for Hire led Paramount to look for a quick follow-up for new stars Alan Ladd and Veronica Lake, and they dusted off their 1935 version of a Dashiell Hammett novel for a fast remake that became a terrific, taut film noir in 1942, released on Blu-ray this year (alongside another Ladd-Lake favorite, The Blue Dahlia) by Shout Select.
Ida Lupino: Filmmaker Collection (KL Studio Classics BD) Best known as an actress, Ms. Lupino also directed several low-budget films based on controversial or shocking topics, and four of them are gathered here, including Not Wanted (in which she stepped in for ailing director Elmer Clifton), 1949; the suspense classic The Hitch-Hiker, 1953; Never Fear, 1949; and The Bigamist, 1953.
The Magic Sword (KL Studio Classics) This 1962 fantasy is big, colorful, exciting, goofy, and thrilling – all on a dime-store budget, but the new 2K restoration brings the film – a matinee favorite for years – to new life. Basil Rathone (as the villain) and Estelle Winwood (as a sorceress) are a hoot.
Naked Alibi (KL Studio Classics) Another film noir, this one a minor one but so many noirs are released (or, more often, B&W crime dramas or police procedurals touted as noirs) that something like this could well fall between the cracks. Sterling Hayden is convinced Gene Barry is a cop killer, and refuses to take "you're wrong" for an answer. Gloria Grahame co-stars.
Noir Archive Vol. 1, 2, and 3 (Mill Creek/Kit Parker BD) Each of these volumes contains nine films noir (or, if you prefer, film noirs) spread across three discs, for a total of, let's see, 27 films on 9 discs. Most of these are B movies from the Columbia catalog, and there's no bonus material, but combined with the budget price and the wide array of stars and films, these are probably the bargain of the year. Amongst our favorites: Escape in the Fog, 1945; The Black Book, 1949; The Killer that Stalked New York, 1950; The Night Holds Terror, 1955; The Shadow on the Window, 1956; and Pickup Alley, 1957.
20,000 Leagues Under the Sea and The Scarecrow of Romney Marsh (Disney BDs) Exclusive to Disney Movie Club members. The former is an amazing science-fiction foray in widescreen and 5.1 sound; the latter is a three-part miniseries from the Disney TV show that is simply marvelous, exciting, scary, and thrilling. Two good reasons to join the Disney Movie Club all by themselves.

Ultra Q and Ultraman (Mill Creek BD) The popularity of The Outer Limits and The Twilight Zone in Japan led to Ultra Q, a B&W series (1965-66) with monsters attacking Japan every week. It was decided that both a super-hero to battle the monsters, and color to sell the show in America, was needed, so in 1966 the show morphed into Ultraman, a worldwide success that led to several additional Ultra series and theatrical films. The picture and sound of these old Japanese shows (with optional English subtitles) are so good it's tough to believe they were made more than 50 years ago. Definitely the most fun release of the year, and the third in the series, UltraSeven, has just arrived in the Balcony, too.

OUR FAVORITE RELEASE OF THE YEAR
Godzilla: The Showa Series (Criterion) The 1000th Criterion release by spine number is as big as its leading lizard, not only in size but in depth: the first 15 Godzilla movies, covering roughly 2 decades of buildings gettin' stomped on. Granted, most of these aren't classics (to say the least) but that's not why we watch Godzilla movies, now, is it? Includes the U.S. home video debuts of the Japanese version of King Kong vs. Godzilla (newly reconstructed) and the first-ever U.S. release of any version of Son of Godzilla, plus the classics Godzilla (1954), the Americanized Godzilla, King of the Monsters (with Raymond Burr Photoshopped in, well, the 1950s version of Photoshopped), and Mothra vs. Godzilla (a/k/a Godzilla vs. the Thing). Original Japanese language with optional U.S. subtitles and a handful of dubbed versions tossed in, plus a disc of bonus material. Yes, I know, we'd all rather have a boxed set of Ozu or Howard Hawks pictures, but in the meantime, this is a fun as a movie set can get.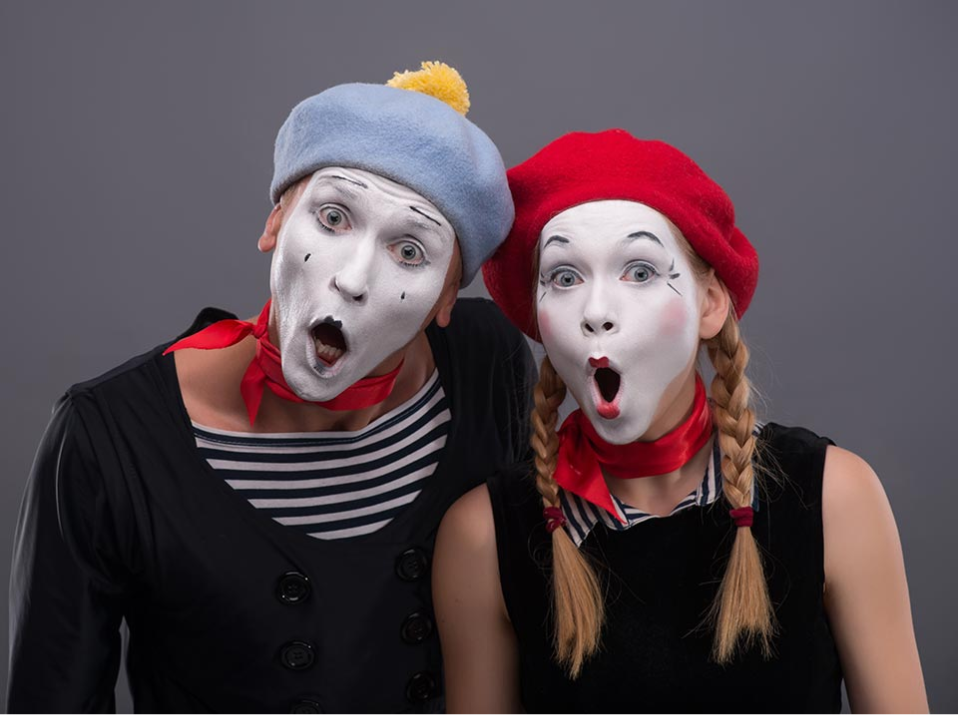 Favorite ITB Discs of the Year 201

9