Hard to believe it's been about 20 years since the first DVD showed up at our door, isn't it? (We quickly learned it didn't fit very well into our VHS player and that there wasn't much point in rewinding one anyway.) 2017 may not have brought us the flying cars and sassy robot housemaids we expected, but it was another terrific year for classic (and not-so-classic) releases in standard Def Hi Def, 4K, 2K, and all sorts of other technical wizardry we needn't go into here.
As we roll forward, most of the most savory releases are new restorations of vintage films, some of which weren't on DVD before but many of which are upgrades on Blu-ray. The major studios as a rule aren't as interested in releasing gems from the vaults, so smaller companies have stepped in to license material for release, plus we've seen some thrilling restorations of lost-and-nearly-forgotten films, plus of course the Warner Archive is our go-to company for vibrant releases from its holdings, which include not only Warners but also MGM, RKO, and Monogram(!). So kudos to Olive Films, Cohen Media Group, VCI, Criterion, Kino Lorber, The Film Detective, Thunderbean Animation, and other companies who kept us supplied with terrific new releases every single month of the year.
Traditionally, our annual awards fall into the following categories
Great films in worthy new packages

Cult favorites worthy of attention

Well-done collections that showcase artists, series, or studios

Whatever else we saw that we enjoyed
With that verbose introduction, here are our favorite releases of 2016...
The Accidental Tourist (Warner Archive BD) Our favorite Anne Tyler book became one of our favorite films of the 1980s. William Hurt, Kathleen Turner and (Oscar® winner) Geena Davis wrestle with love, loss, and a dog that can't behave in this Lawrence Kasdan film.
Attack of the Puppet People (Scream! Factory BD) Well, as you know, here in the Balcony we're suckers for 1950s sci-fi and monster movies, and any release of an AIP exploitation film of the era is going to win our applause. The reviews for this film were oddly mixed ("It's not that good a movie, but…") but don't listen to those negative nellies. This is a wonderful example of '50s drive-in genre goodness from the guy who also gave us The Amazing Colossal Man and War of the Colossal Beast, Mr. Bert I. Gordon, so there. Not NEARLY enough of the 1950s sci-fi/horror films are available these days.

Bells are Ringing (Warner Archive BD) Wonderful HD upgrade of this oft-overlooked but wonderful musical with Dean Martin and, reprising her Broadway smash performance, Judy Holliday in what was to be her final film (she died, alas, much too young). Book and lyrics by the incomparable Betty Comden and Adolph Green, music by Jule Styne. A gem.
Blanche (Olive Films BD) Olive treated us to an array of Walerian Borowczyk's films this year, and Blanche (1971) was our favorite: intrigue in the Middle Ages, as a lecherous king makes the moves on the young wife of an old nobleman. One of the most gorgeous films (inspired by medieval artwork) we've ever seen.
Daredevils of the Red Circle (Kino Lorber BD) A trio of circus acrobats battle the nefarious criminal activities of a mystery villain known as 39013 in this 12-chapter 1939 Republic cliffhanger serial. Are serial fans dying off? Maybe. Too bad, they're so much fun to watch so long as you space them out over 12-to-15 weeks and show them (or watch them) with cartoons, short subjects, and B-movies, where they belong. This is an exciting chapterplay, and Kino also released Adventures of Captain Marvel, equally as good, this year.
Deluge (Kino Lorber BD) This long-lost Pre-Code disaster picture was remembered mainly for its stock footage utilized in several Republic features and serials, so when it finally turned up we weren't expecting that the actual story is engrossing, as survivors of a massive tidal wave try to survive in a dangerous new world. This is a great one and we're proud to call attention to an overlooked classic.
From Hell It Came (Warner Archive BD) A demonic tree uproots itself and wreaks slow-moving, ambling vengeance against the tribespeople who planted it in this astonishing 1957 cult favorite, one of the great monster movies of all time, which will tell you what esteem we hold monster movies in. I mean, ANYBODY can make a movie with a guy who bites your neck and drinks blood, or stitches corpses back to life and shoots it full of electricity, or tortures 5000 little fingers into learning how to play the piano, but a walking killer tree? THAT's cinematic craftsmanship, my friends.
Go, Johnny, Go! (The Sprocket Vault DVD) Alan Freed and best pal Chuck Berry (RIP) go looking for the next Elvis and find Jimmy Clanton (ewww). Okay, not a great movie (by about 1000 miles) but the best darned 1950s rock 'n' roll movie released this year, so there. Besides our stars, performers include the Cadillacs, Eddie Cochran, the Flamingos, Jackie Wilson, and teenage Ritchie Valens, who was dead by the time the film was released.
Kiss of Death (Twilight Time BD) One of the all-time top noirs, as ex-con Victor Mature's attempts to go straight run him afoul of one of the screen's great nutjobs, Richard Widmark as Tommy Udo, as dark a character as noir ever gave us.
Letter from an Unknown Woman (Olive Signature BD) Olive relaunched its premium Signature series this year as a limited-edition series and, frankly, boosted the quality, too, from its prior BD releases. This Max Ophüls dark romance from 1948 features Joan Fontaine and Louis Jordan, whose paths seldom cross but nonetheless gives us a fantasy romance that once seen can't be forgotten.
The Lodger: A Story of the London Fog (Criterion BD) Alfred Hitchcock's first suspense picture (1927) is often sought out by people as a curiosity but they discover a minor masterpiece in the Hitch canon, his first tale of a serial killer - with a bathroom suspense scene that will point the way to Psycho. The film got the typical superb Criterion treatment, too.
The Mummy: Complete Legacy Collection (Universal BD) Universal likes to box up their classic monster pictures; previously, we'd gotten boxes of Wolf Man and Frankenstein pictures, and now it's the ancient Egyptian wrapped guy's turn to shuffle into our nightmares. Because the monsters crossed paths so frequently, there's frequent duplication in the boxed sets, which is why this is so refreshing: only The Mummy (1932) with Karloff was previously on Blu-ray. Other titles include The Mummy's Hand, The Mummy's Tomb, Abbott & Costello meet the Mummy, and two more, plus a nice array of extras ported over from the DVDs. Also released this year, a complete Legacy collection for vintage Dracula films. Still to come: Legacy sets for The Invisible Man and The Creature from the Black Lagoon.
The Man from Planet X (Scream! Factory BD) Moody, atmospheric, and occasionally even scary quintessential early 1950s science fiction; a spaceship touches down on the dark, foggy Scottish moors and scientists and reporters come face to face with its pilot. A gem from great director Edgar G. Ulmer.
The Noose Hangs High (ClassicFlix BD) One of Abbott & Costello's best movies; this was their first independent production (distributed by Eagle-Lion, 1948) and they stuffed reprises of many of their best routines into it, aided by a top-notch supporting cast including Leon Errol, Cathy Downs and Joseph Calleia. ClassicFlix is a new boutique label and their early releases have been uniformly outstanding.
One Million B.C. (VCI Entertainment BD) Possibly our favorite VCI release ever, this missing-in-action (never on DVD before) 1940 caveman vs. dinosaur epic is one of the first in a new series of Hal Roach productions coming from VCI and/or its associated companies. Victor Mature, Carole Landis, Lon Chaney, Jr., and a bunch of optically enlarged lizards and reptiles star and the picture and sound are flawless. One of the "best of the best" releases of 2017.
Operation Petticoat (Olive Signature BD) This 1959 comedy is underappreciated and overlooked because Cary Grant made North by Northwest at about the same time, Tony Curtis had just wrapped Some Like it Hot and director Blake Edwards followed this up with Breakfast at Tiffany's, but hopefully this gorgeous new Olive Signature edition will inspire film fans to revisit the very funny military comedy with the famous pink submarine.
The Philadelphia Story (Criterion BD) Katharine Hepburn, after several flops, was considered an unbankable star, so she acquired the rights to the hit Broadway show herself. MGM cast Cary Grant and James Stewart to insure box office success, but the wonderful romantic comedy turned out to reverse Kate's fortunes and helped secure her place as a one of Hollywood's greatest leading ladies. Stewart won his only Oscar® for his performance; George Cukor directs from a script by Donald Ogden Stewart.
Porky Pig 101 (Warner Archive DVD) Our favorite boxed set of the year includes more than 100 Porky Pig cartoons (1935-1943), laid out chronologically, in a wonderful and thrilling retrospective of the animated stuttering superstar. We dip into this set several times a week and love it; it's one of the best releases of its kind ever. Unfortunately, there has been some complaints online that this or that cartoon has the wrong music over the credits or is missing a few seconds of footage but we recommend that you ignore those people and enjoy hours of pleasure with this set.
The Sea Wolf (Warner Archive) Wow, we just noticed how many times the Archive has been popping up on this list. Jack London's seafaring thriller becomes a great movie from director Michael Curtiz with Edward G. Robinson, Ida Lupino, and John Garfield – and featuring more than ten minutes missing since the film was released in 1941!
Topper (VCI Entertainment BD) Another Hal Roach offering from VCI and one of the best-loved comedies of its era; Constance Bennett and Cary Grant are young thrill-seekers, killed in an auto accident, who haunt staid banker Roland Young, based on the novel by Thorne Smith. We're looking forward to many more Hal Roach releases in the years ahead, including comedy shorts with Charley Chase, Thelma Todd, and other stars from the studio's heyday in the 1930s.
Vitaphone Varieties Vol. 3 (Warner Archive) As many of you know, we've been hosting Friday night film parties for more than 30 years for friends and family; these Warner Bros. early talkie one-reelers are amongst the most popular things we've ever shown, a series of vaudeville music and oddball comedy acts immortalized on film and disc. This is another outstanding collection, with the film starring Horace Heidt and his Californians (1929) worth the price of the set all by itself.
Wagon Tracks (Olive Films BD) Our favorite silent film release of the year; this 1919 drama of the Great Gold Rush stars William S. Hart after the crooked gamblers that killed his brother. More drama than the typical shoot-em-ups, with fine directing by Lambert Hillyer (who'd go on to direct serials, including Batman).
Willard (Scream! Factory BD) About time this showed up: the memorable 1971 cult horror favorite has been unavailable for viewing for many years Bruce Davison is the young man with the intelligent rats in the basement; Sandra Locke is his girlfriend, Elsa Lanchester his mother, and Ernie Borgnine his ill-fated bully boss. A terrific movie, and the sequel Ben has been released by Scream! Factory as well.
World Without End (Warner Archive) An Allied Artists release from 1956 that's quite the eyecatcher: it's a low-budget sci-fi film that's actually huge (CinemaScope!), colorful (Technicolor!) and dumb (Stupid!). Astronauts who smoke and carry revolvers land on earth in the far, far future, when our planet is populated by murderous one-eyed cavemen (on the surface) and colorfully-clad old white guys wearing bathing caps and their gorgeous young wives (living in caves). Silly but enjoyable; 1950s sci-fi rarely looked this good.
And our special awards....
Worst Release of the Year: Any disc that includes a colorized version of the main feature, including new DVD Topper and I Love Lucy collections. C'mon, folks, this is 2017, stop pissing on classic movies and TV shows and insulting the people who love them. When you colorize a film, you're paying to support film desecration.

Best Release of the Year:
The Old Dark House (Cohen Media Group BD) This top-notch, weird comedy-horror film from director James Whale (Frankenstein and his Bride, The Invisible Man) was hard to see for many years, and nearly lost. On a very, very dark and stormy night, travelers through Wales are forced by the weather to seek shelter at the only house in the area, a giant stone mansion peopled by the Femm family; a sissy brother who claims to be on the lam from the cops; his religious fanatic sister; their brother, whom they keep locked up because he's a homicidal maniac who wants to burn the house down; their father, who seems to be about 300 years old; and - worst of all - Morgan, the mute, hulking huge butler who is dangerous as a hungry lion when he drinks, and who drinks all the time.
Ernest Thesiger is the sissy brother; the guests are Raymond Massey and Gloria Stuart as a young married couple, Melvyn Douglas as their wise-cracking friend, Charles Laughton as a traveling good-time businessman, Lilian Bond as his fun-loving chorus girl friend, and of course KARLOFF is Morgan. (Rather surprisingly, he doesn't have a whole lot to do in the film, actually, except "act scary" and seem to threaten to rape Miss Stuart a lot.) Anyway you look at it, that's a damn impressive cast.
None of this gives you any idea of how weird the film is; it's a black comedy before that term was probably invented. I imagine Charles Addams with a big fan of this thing. Much of the humor is subtle and yet hilarious. "My sister was arranging flowers," Thesiger says, as he picks a large bouquet from its vase and tosses it into the fire for no apparent reason. He also seems obsessed with baked potatoes and with not being talked into going upstairs.
And now, Cohen gives us a gorgeous 4k restoration packed with bonus material - this is as good as a 1932 movie could every possibly look and sound. A masterpiece of a release of a film that's a horror gem. Well done!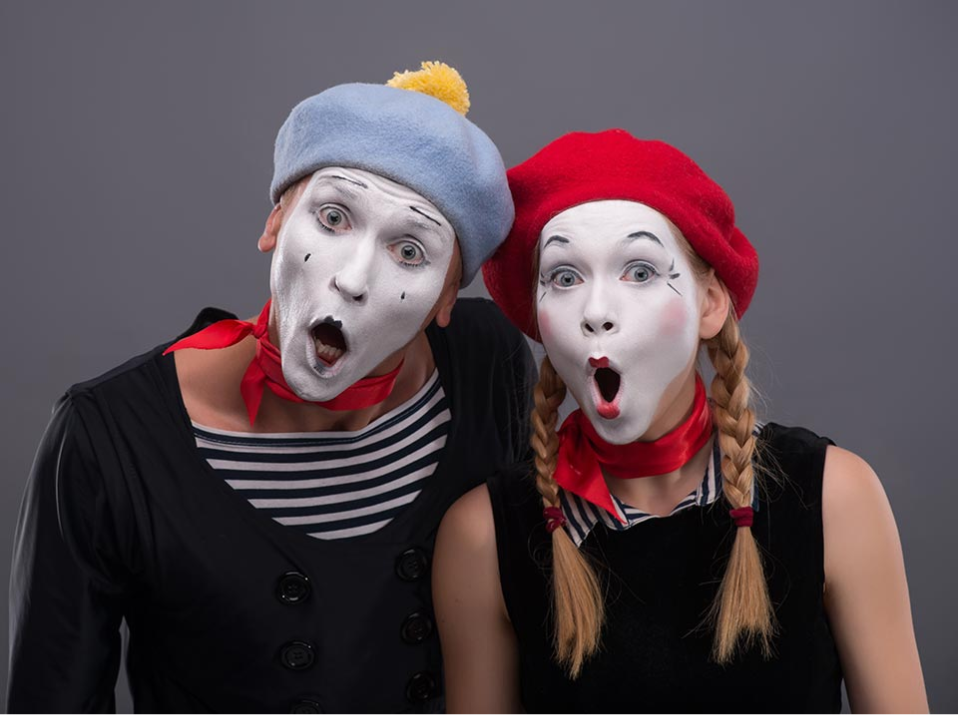 Favorite ITB Discs of the Year 2017