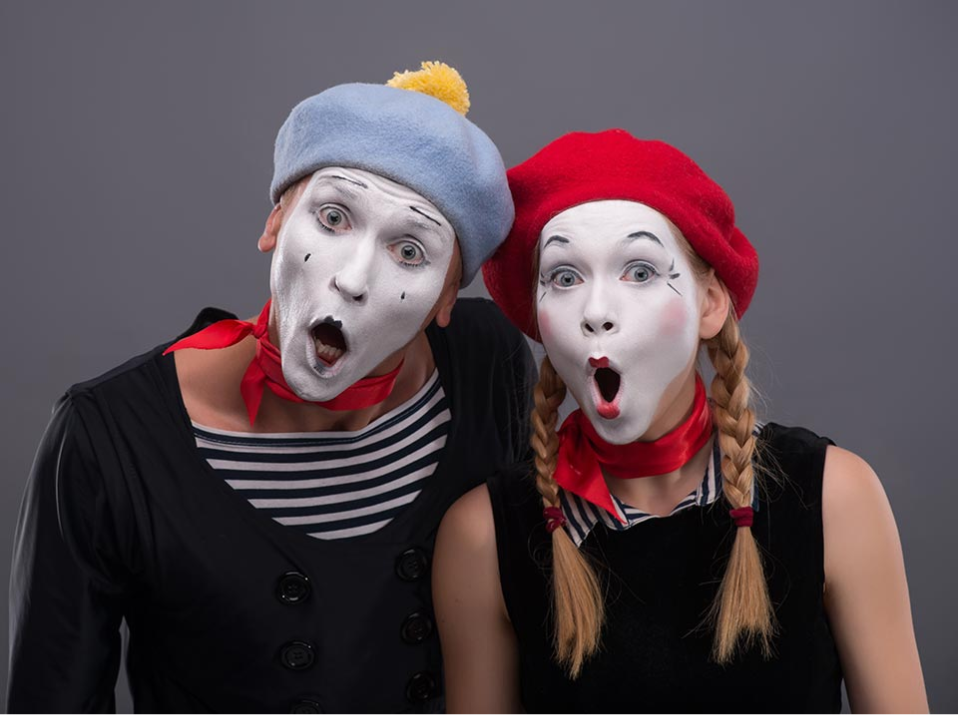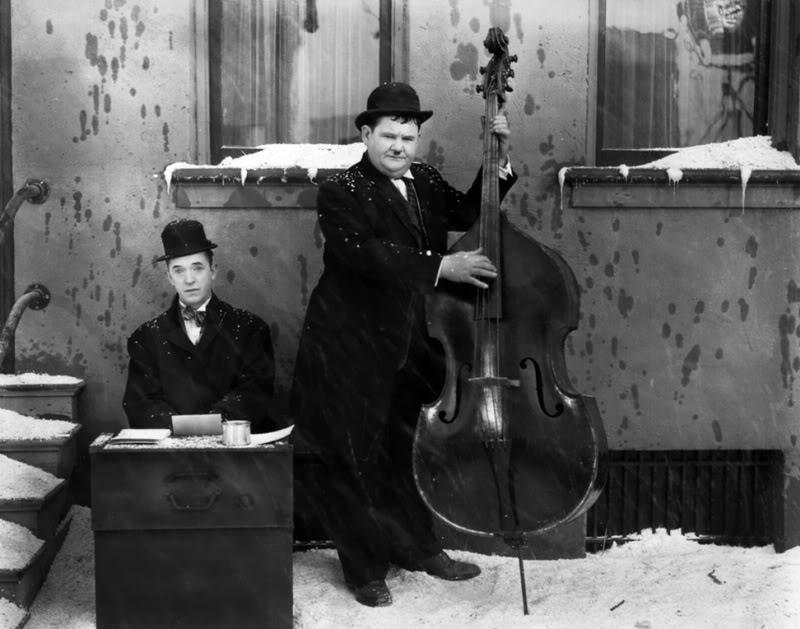 Black Gravel (Kino BD $29.95, DVD $19.95) 1961 German film about Cold War tension between the natives and U.S. soldiers. Helmut Käutner directs; includes both the premiere and the release cuts of the film, which had been censored.
Death on the Nile (Kino BD $29.95) The success of Murder on the Orient Express led to a brief series of other all-star films based on Dame Agatha Christie's classic mysteries, none of which we particularly liked (the movies, that is; we loved the books). This one, directed by John Guillermin and released in 1978, stars Peter Ustinov as Hercule Poirot, plus Bette Davis, Maggie Smith, Mia Farrow, David Niven, and Angela Lansbury, amongst many others.
Evil Under the Sun (Kino BD $29.95) This one, directed by Guy Hamilton, 1982, brings back Mr. Ustinov, joined by James Mason, Diana Rigg, Roddy McDowall, and Maggie Smith (again).
The Mirror Crack'd (Kino BD $29.95) This one, directed by Guy Hamilton, 1980, gives us Angela Lansbury as Miss Marple, with Rock Hudson, Elizabeth Taylor, Tony Curtis, and Kim Novak.
The Raging Moon (a/k/a Long Ago, Tomorrow) (Kino BD $29.95, DVD $19.95) Malcolm McDowall finds love in a convalescent home after an injury in Bryan Forbes' romantic drama from 1971.
4 Film Collection: Film Noir (Warner Archive $39.99) Four films that us noir fans already bought on Blu-ray from the Warner Archive, I'm sure (and all four are terrific films): Gun Crazy, The Set-up, Murder My Sweet and Out of the Past. If you don't own these, by all means, this is the release of the month.
Barefoot in the Park (Paramount BD $14.99) Jane Fonda and Robert Redford fall in love in the grass while not wearing shoes, and see, I've never even seen this movie and I can tell you all about it. Gene Saks directed, 1967 (that part I looked up).
The Cat and the Canary (Kino BD $24.95) Bob Hope and Paulette Goddard star in the oft-filmed tale of a beautiful woman and her cowardly boyfriend in an old, dark house in the bayou. A comic gem from 1939.
Disputed Passage (Kino BD $24.95) John Howard is a medical student who finds love with beautiful Chinese(!) student Dorothy Lamour in Frank Borzage's 1939 soap opera.
The Flying Leathernecks (Warner Archive BD $21.99) John Wayne and Robert Ryan fight the battle of Guadalcanal in Nicolas Ray's 1951 war drama.
The Ghost Breakers (Kino BD $24.95) Mr. Hope and Miss Goddard reteamed for another scare comedy, this time battling zombies in Cuba, 1940.
The Phantom (Paramount BD $14.99) I don't remember much about it, but I remember thinking that this 1996 adaptation of the comic strip Ghost who Walks was pretty good (but maybe my expectations were low after the Alec Baldwin Shadow fiasco). Billy Zane stars.
Roman Holiday (Paramount BD $29.99) William Wyler's fan-favorite 1953 romance with Audrey Hepburn and Gregory Peck gets a spiffy upgrade as part of the Paramount Presents line of "film classics". Funny, nobody is talking much about this series except to mention that the "restoration" of To Catch a Thief was lousy; I thought the restoration of King Creole was great, though. (In case you are wondering why I put "film classics" in parentheses, it's because next month's release is the 1999 remake of The Haunting. Yeesh.)
The Sons of Katie Elder (Paramount $14.99) Anybody else get the idea Paramount is also re-releasing a bunch of Blu-rays in new packaging at a budget price this month? Directed by Henry Hathaway, 1965, with John Wayne and Dean Martin (but no Ricky Nelson, darn it).
Spawn of the North (Kino BD $24.95) More Lamour, please! Henry Hathaway directed THIS film, too, back in 1938. George Raft and Henry Fonda co-star.
The Alfred Hitchcock Classics Collection (Universal 4K UHD BD, $69.98) Includes new UHD restorations of Rear Window, Vertigo, The Birds, and both the censored and original cut (you should forgive the expression) of Psycho described below.
Brute Force (Criterion BD $39.95) Classic film noir from director Jules Dassin, 1947; convict Burt Lancaster tries to break out of sadistic warden Hume Cronyn's prison.
Cary Grant Collection (Kino BD $49.95) Three movies, one for each of the Judys in Cary's life. Includes Ladies Should Listen (1934, with Frances Drake), Wedding Present (1936, with Joan Bennett), and Big Brown Eyes (1936, with Miss Bennett again).
Graveyard of Honor (Arrow BD $69.95) Includes two different film adaptations of the novel: Kinji Fukasaku, 1975, and the 2002 film by Takashi Miike.
The Grey Fox (Kino BD $29.95, DVD $19.95) Old man Richard Farnsworth is out of prison for the first time since he was a young man, and decides to go back to robbing trains in this comedy-drama set in 1901, directed by Phillip Borsos.
Kentucky Colonels (Warner Archive BD $21.99) The comedy team of Wheeler and Woolsey (and it's okay if you don't remember them) star in this 1934 film with Spanky from the Our Gang films, Noah Beery, Willie Best, and Margaret Dumont, so how bad could it be?
The Naked City (Criterion BD $39.95) A new restoration of another noir classic from Jules Dassin, 1948, starring Howard Duff, Dorothy Hart, and Barry Fitzgerald. It's a police procedural filmed on the streets of New York.
Psycho (Universal BD, $19.98) Alfred Hitchcock's 1960 masterpiece of horror and suspense has, apparently, been slightly edited since its 1960 release, and this restores the missing footage, much of it centering around the shower murder sequence
The Art of Love (Kino BD $24.95, DVD $19.95) Norman Jewison directs Carl Reiner and Dick Van Dyke (I wonder if they worked well together) plus James Garner, Angie Dickinson, and Elke Sommer in a comedy about a painter who fakes his own death to increase the value of his paintings . The movie would've been better with Alan Brady, Rob Petrie, Maverick, Police Woman, and Maria Gambrelli, I'll bet you.
The Bitter Tea of General Yen (Sony BD $24.99) Frank Capra's Pre-Code 1932 drama about a Chinese warlord (Nils Asther) and his love for American missionary Barbara Stanwyck.
Christ Stopped at Eboli (Criterion BD $39.95, DVD $29.95) 1979 Francesco Rosi film set in 1930s Italy, as a young artist in exile due to his anti-fascist beliefs becomes his town's doctor.
Fellini's Casanova (Kino BD $29.95) Starring Donald Sutherland as Casanova. Really? Hmmmm. No idea who directed Fellini's Casanova, but it was released in 1976.
Inner Sanctum Mysteries (Mill Creek BD $69.98) The six films in this series – all starring Lon Chaney, Jr., and released from 1943 to 1945 – aren't too good, are all about an hour long, and all put forth the idea that Lon was some sort of much-sought-after sexual bohunk, but they played incessantly along with "real" monster movies as part of the various Chiller Theatre offerings on TV. Titles include Calling Dr. Death, Weird Woman, Dead Man's Eyes, The Frozen Ghost, Strange Confession, and Pillow of Death.
Lord Love a Duck (Kino BD $24.95, DVD $14.95) 1966 teen comedy spoof with Roddy McDowall and Tuesday Weld and not much of a plot to speak off beyond Roddy attempting to make Miss Weld's dreams come true, including her wish to star in a Beach Party movie (don't we all).
The Masque of the Red Death (Shout! Factory BD $27.99) This special edition has new bonus material, plus restores about 70 sec. shorn from the film as originally released in 1964. Some people, including me, consider this Roger Corman's best film. Vincent Price (of course) stars.
Never Steal Anything Small (Kino BD $24.95, DVD $19.95) 1959 musical with James Cagney (age 60) as a crooked mob boss and Shirley Jones (age 25) as the married woman he pursues and EWWWWW.
The Passenger (Sony BD $24.99) Jack Nicholson and Maria Schneider star in Antonioni's 1975 thriller about a journalist who assumes the identity of a dead man and gets in some very lively trouble.
The Vincent Price Collection (Scream! Factory BD $59.97) Out of print for the past few years, this reissue features the restoration of Masque of the Red Death mentioned above, plus House of Usher, Pit and the Pendulum, The Haunted Palace, Witchfinder General (a/k/a The Conqueror Worm) and The Abominable Dr. Phibes and again, if you don't already own it, get it. There is new bonus material included, but not the Vincent Price introductions to each film included on the previous release.
Crackers (Kino BD $24.95) Never seen this, but it's a remake of one of our favorite films, Big Deal on Madonna Street. This 1984 caper picture was directed by Louis Malle and stars Donald Sutherland (well, it's his month, apparently) and Jack Warden.
Five Graves to Cairo (Kino BD $24.95) 1943 war story set in the African desert, with Franchot Tone, Anne Baxter, and Erich von Stroheim as Field Marshal Erwin Rommel. Billy Wilder directs.
Love Me Tonight (Kino BD $24.95) On our list of all-time favorite films, this 1932 Rouben Mamoulian musical about a tailor (Maurice Chevalier) who masquerades as a nobleman to woo princess Jeanette MacDonald is a Pre-Code delight with a terrific Paramount supporting cast, including Charles Ruggles, Myrna Loy, and Charles Butterworth. A new 4K master with bonus material, too! Our Official ITB Best Release of the Month.
Martin Scorsese's World Cinema Project No. 3 (Criterion BD/DVD Combo $124.95) Includes Dos Monjes (1934, Mexico); After the Curfew (1954, Indonesia); Lucía (1968, Cuba); Soleil Ô (1970, Mauritania), Downpour (1972, Iran), and Pixote (1981, Brazil).
Sometimes Aunt Martha Does Dreadful Things (AGFA BD $29.95) Indeed.