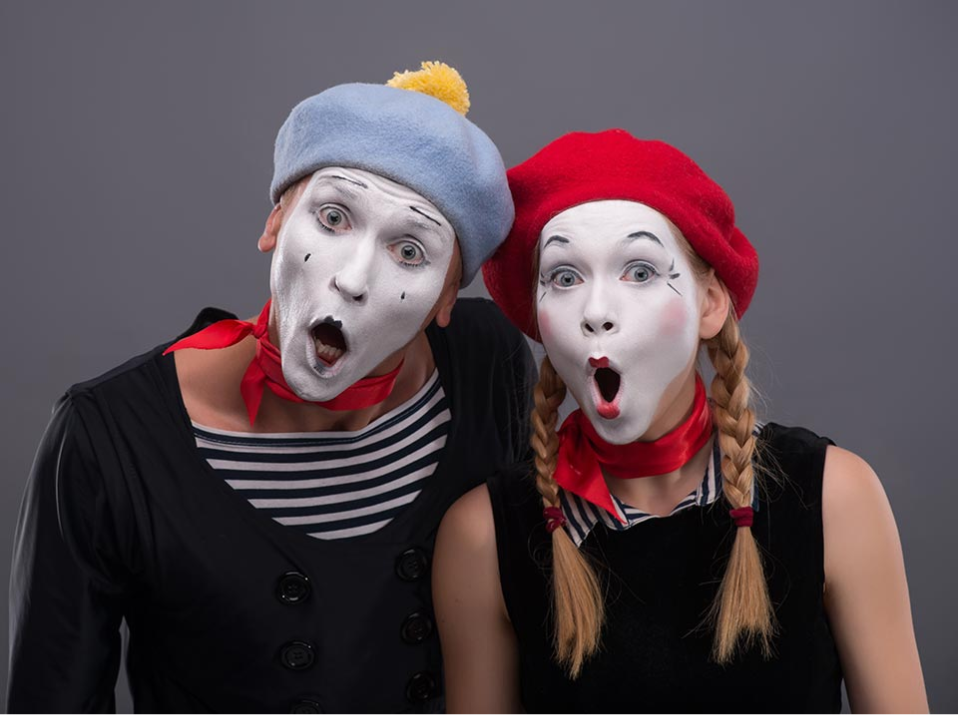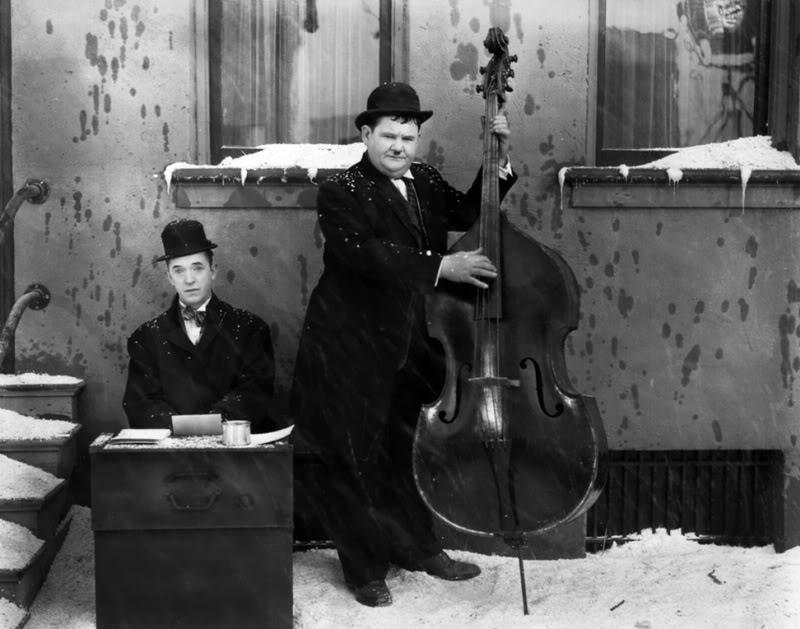 The Naked Prey (Criterion BD $39.95, DVD $29.95) Africa, 1840s, and Cornel Wilde – who also directed – is granted the "death of a lion" when he's captured with poachers: a chance to run for his life from Zulu-like warriors. Top-notch action drama from 1966.
Confessions of a Young American Housewife / Sin in the Suburbs / Warm Nights Hot Pleasures (Film Movement BD $39.95) A trio of films from director Joseph Sarno; no idea what they're about (well, other than the obvious) but they sound like the kind of movies you folks would enjoy.
I Heard the Owl Call My Name (Scorpion BD $29.95, DVD $19.95) 1973 TV movie based on a popular novel I've never heard of. Tom Courtney and Dean Jagger star.
The Night Stalker and The Night Strangler (Kino BD BD $29.95, DVD $19.95 each) Speaking of TV movies, here's a pair of them. The original (1972) was excellent, the sequel a year later less so, and the follow-up TV series blew it.
The Spiral Staircase (Kino BD $29.95, DVD $19.95) Robert Siodmak's 1946 thriller is a classic of suspense; a serial killer preys on women with handicaps, and has Dorothy McGuire got one! George Brent and Ethel Barrymore co-star.
Eight Hours Don't Make a Day (Criterion BD $49.95, DVD $39.95) Eight-hour, five part TV miniseries (1972) from Rainer Werner Fassbinder, and what's with all the TV movies this month, anyway? Next thing you know, somebody'll be releasing Bad Ronald.
Superman: The Theatrical Serials Collection (Warner Archive $34.99) A reissue through the Archive of Superman (1948), and Atom Man vs. Superman (1950), both with Kirk Alyn as Kent, Noel Neill as Lois, Tommy Bond as Jimmy, and Superman playing himself, Columbia Pictures told us. The latter gives us Lyle Talbot as the screen's best Lex Luthor. A total of 30 chapters. Interestingly (sort of), the Superman serials belong to Warner Bros. while the Batman and other DC Comics character serials belong to Columbia/Sony.

Bloodlust (Mondo Macabro $29.95) Because we simply do not have enough European shockers of the 1970s available to watch in our homes. This is inspired by the story of Peter Kürten, the Vampire of Düsseldorf. Ewwww.
The Inheritors (Mondo Macabro BD $29.95) A young man is indoctrinated into the world of neo-Nazis in this 1983 film. Ewww.
Bad Ronald (Warner Archive BD $21.99) See? We told you. 1974 TV movie about a boy living in a hidden room. Golly, next thing you know, they'll release Trilogy of Terror!
Dracula A.D. 1972 and The Satanic Rites of Dracula (Warner Archive BD $21.99 each) Two awful Hammer films from the 1970s. We're aware Hammer fans love all their titles, but these two are a mess.
Shampoo (Criterion BD $39.95, DVD $29.95) Princess Leia says a bad word to Warren Beatty. Ah, NOW you remember it.
Charade (Universal BD $19.98) Universal is releasing low-cost editions of a spate of classic films it had released in pricier versions or licensed (like this one) to other companies such as Criterion. Stanley Donen directs Cary Grant and Audrey Hepburn, 1963.
Double Indemnity (Universal BD $19.98) Billy Wilder's 1944 gem is arguably the best of all films noir. Fred MacMurray shouldn't have trusted Barbara Stanwyck.
The Ghost of Sierra de Cobre (Kino BD $29.95, DVD $19.95) After he left The Outer Limits, Joseph Stefano created this TV movie (of course) as a pilot for a proposed series with Martin Landau investigating the inexplicable; it failed to sell. Includes a second cut of the film, entitled The Haunted, which didn't sell also.
Invasion of the Body Snatchers (Olive Signature BD $39.95) Olive's wonderful Signature series, which boasts of movies great and small but has given us earth-shatteringly good editions of The Quiet Man and Johnny Guitar, among others, tosses a bonus-packed restored edition of our favorite science-fiction terror film our way. Kevin McCarthy stars and Don Siegel directs, 1956. "You're next!" Our pick for Official ITB BEST Release of the Month.
Sangaree 3D (Kino BD $34.95, DVD $19.95) Do they still even make 3D television sets? Also includes a 2D version of this 1953 historical melodrama with Fernando Lamas and Arlene Dahl.
Schlock (Arrow BD $39.95) A homicidal ape-man from the dawn of time and his romance with a sexy blind woman; 1973 horror spoof from John Landis that was a college midnight movie favorite back in the day. We love it.
Trilogy of Terror (Kino BD $29.95, DVD $19.95) Dan "Dark Shadows" Curtis directs Karen Black in a fondly remembered… um… "non-theatrical" film from 1975.
This week's web-only Twilight Time releases (Blu-ray, $29.95 each) include Black Widow (1954, with Ginger Rogers and George Raft); The Adventures of Hajji Baba (1954, with John Derek); Sword of Sherwood Forest (1960, a Hammer film with Richard Greene and Peter Cushing); and Short Night of Glass Dolls (1971, as if there aren't enough Italian horrors on Blu-ray already). What, no TV movies?
Sisters (Criterion BD $39.95, DVD $29.95) Brian De Palma's first Hitchcock ripoff - er, homage. We've never seen it, but it can't be as bad as De Palma's other movies – can it?
Blood and Black Lace (VCI Entertainment BD $29.95) Mario Bava's 1964 horror film seems to be re-released three times a week.
Celebrating Mickey (Disney BD+DVD Combo, $29.95) Classic Disney shorts of the 1930s are our #1 most-requested Blu-ray titles, and here's the first release: a dozen Mickey Mouse cartoons, including Steamboat Willie (1928), plus such classics as The Band Concert (1935), Thru the Mirror (1936), Brave Little Tailor (1938), and Pluto's Party (1952). Bonus: the acclaimed 2013 Get a Horse.
Cross of Iron (Henstooth Video BD $29.95) A Sam Peckenpah war movie; James Coburn and James Mason star, 1977.
Eliot Ness: An Untouchable Life (VCI Entertainment BD $24.95) Balcony buddy Max Allan Collins' 2005 filmed play about the head Untouchable is a terrific work about a much maligned and misunderstood crime buster from Cleveland – Robert Stack he wasn't.
How the Grinch Stole Christmas! (Warner Bros. BD $24.95, DVD $19.95) Yeah, I know, this 1966 Chuck Jones cartoon with Boris Karloff is re-released every year, but just a reminder that if you show your kids the Jim Carrey version your children will be taken away.
Lady Ice (Scorpion BD $29.95, DVD $19.95) Donald Sutherland is a cop on the track of a jewel thief – and he falls hard for #1 suspect Jennifer O'Neill in this 1973 thriller.
Post-Apocalyptic Collection Set (Blue Underground BD $39.95) Includes, l'see here, The Bronx Warriors, Escape from the Bronx, The New Barbarians, and The Muppets Escape from Sesame Street. (Okay, we made that last one up.)
You Never Know Women (Kino BD $29.95, DVD $24.95) You ain't kiddin', pal. But this is a 1926 silent (with music, of course) William A. Wellman film with Florence Vidor and Clive Brook.
Gold Fever (Warner Archive DVD $21.99) John Calvert and Ralph Morgan are in search of shiny, valuable ore in this 1952 Monogram Pictures actioner. Gene Roth is the villain.
The Princess Bride (Criterion BD $39.95, DVD $29.95) A new 4K digital restoration; includes commentary, Rob Reiner reading portions from William Goldman's book, an on-set video diary filmed and narrated by Cary Elwes, a book on the making of the film, and more.
2001: A Space Odyssey Re-Mastered (Warner Bros. BD $19.98) Kubrick's 1968 masterpiece seems to get restored every couple of years, doesn't it?
Incubus (Vinegar Syndrome BD+DVD Combo $32.95) John Hough directs John Cassavetes and John Ireland (plus guys not named John, probably) in this 1982 horror about a grisly supernatural serial killer.

The Killing Kind (Vinegar Syndrome BD+DVD Combo $32.95) Curtis Harrington's 1973 obscurity about, what else, a grisly supernatural serial killer. John Savage and Ann Sothern star.
Old Ironsides (Kino BD $29.95, DVD $19.95) Adventure on the high seas in this 1926 swashbuckler with Charles Farrell, Esther Ralston, and Wallace Beery. Boris Karloff has a bit part.
Les Parents Terribles (Sony BD $30.99, DVD $25.99) Jean Cocteau's 1948 adaptation of his own stage play about a father and son in love with the same woman.
Torso (Arrow US BD $39.95) 1973 Italian horror film that seemed to be the third feature at an awful lot of drive-in horror movie nights in the 1970s.
The Wasp Woman (Shout! Factory $27.99) Roger Corman's 1959 favorite about an aging cosmetics queen who finds a fountain of youth – but at murderous cost. Susan Cabot and Barboura Morris star. The new Blu-ray will include both the original and the TV cut of the film; the TV version adds nearly 20 min. of very boring beekeeping footage, to pad the movie out for a 90 min. time slot.