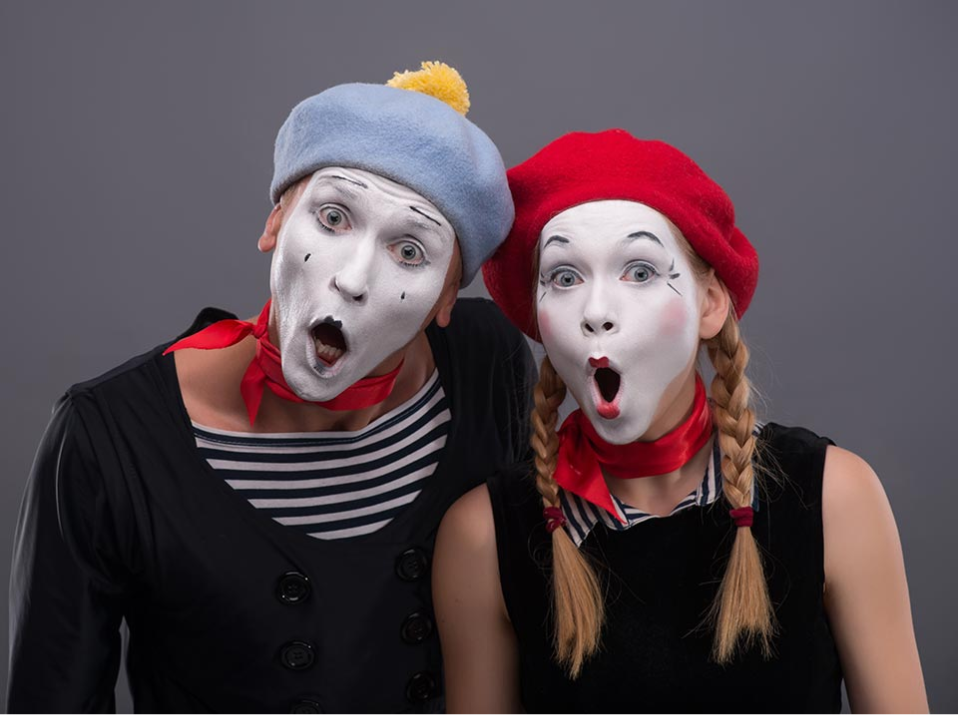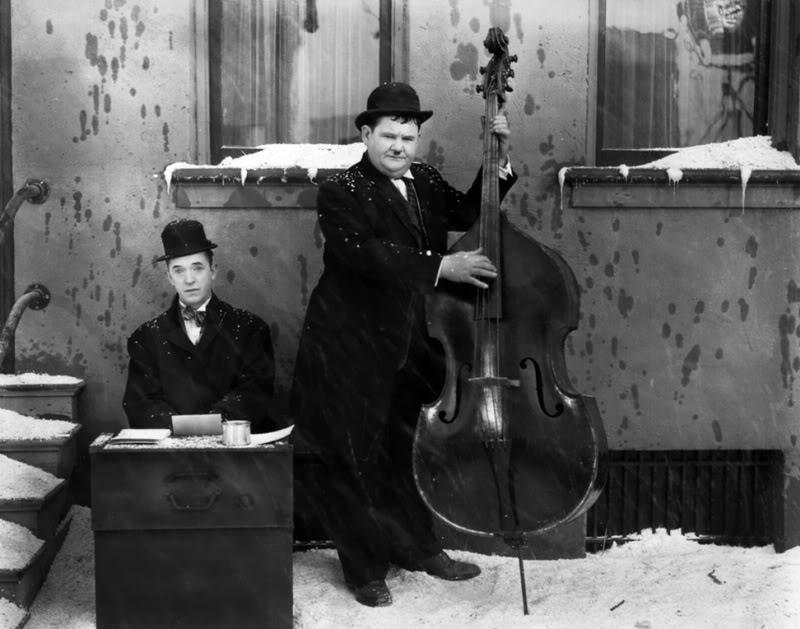 The Glass House (Scorpion Releasing BD $29.95) Life behind prison walls for a new con; Alan Alda, Vic Morrow, and Billy Dee Williams star in this 1972 TV movie.
I Met My Love Again (ClassicFlix DVD $24.99) Joan Bennett gets tired of waiting for Henry Fonda to marry her so she weds somebody else but comes to regret it in Josh Logan's feature film directorial debut, 1938.
Lisbon (Kino BD $29.95, DVD $19.95) Ray Milland directed and stars with Maureen O'Hara in a Republic picture actually filmed in Portugal, 1956; no wonder the company went bankrupt. They should've done another Rocketman serial.
A Man Alone (Kino BD $29.95, DVD $19.95) Another Milland-directed and starring feature for Republic, this one from 1955 and like Lisbon, shot in "Trucolor". Ray finds a stagecoach full of corpses, leading to thrills and danger in the Old West. Raymond Burr, Mary Murphy, and Ward Bond co-star.
Mr. Novak: Complete First Season (Warner Archive DVD $47.99) Peabody Award-winning TV series (1963-65) with James Franciscus as an idealistic English teacher.
A Story from Chikamatsu (Criterion BD $39.95, DVD $29.95) Also known as The Crucified Lovers, which kind of tells you what this 1954 film from director Kenji Mizoguchi is about.
The Adventures of Prince Achmed (Milestone BD $39.95) Lotte Reiniger's 1926 delightful animated silent feature, filmed in silhouettescope, plus a bevy of bonus animated shorts.
The Blood Island Collection (Severin BD $79.99) Notorious 1960s gore-and-nudity films from director Eddie Romero and star John Ashley, for the most part, filmed in the Philippines. Includes Brides of Blood, Mad Doctor of Blood Island, Beast of Blood, Terror is a Man. Also available separately ($29.98 each); the boxed set includes a CD of music from the films.
The Blue Dahlia (Shout! Factory BD $27.99) Murder and Mystery and a "honey of a rough 'em up romance" (NY Times) in this noir classic, 1946, from director George Stevens and Alan Ladd, Veronica Lake, and William Bendix.
Bogart & Bacall: The Complete Collection (Warner Bros. BD $39.99) Well, as I'm sure you're all aware, this will contain To Have and Have Not, The Big Sleep, Dark Passage, and Key Largo. Of course.
Cabaret (Warner Archive BD $21.99) Bob Fosse directed this hit 1972 musical loosely adapted from the Broadway show; Cabaret is the answer to the trivia question, "Which movie won the most Oscars® without winning Best Picture?" One of the trophies went home to star Liza Minnelli.
De Palma & De Niro: The Early Films (Arrow US BD $69.95) What fresh hell is this? Includes The Wedding Party (1963), Greetings (1968), and Hi, Mom! (1970).
Divorce in the Family (Warner Archive DVD $21.99) On of Jackie Cooper's first MGM features (1932), a drama with Lewis Stone and Jean Parker.
Fanchon the Cricket (Flicker Alley BD+DVD Combo, $39.95) 1915 film with Mary Pickford, newly restored with a specially commissioned score courtesy of the Pickford Institute. Also available today, Miss Pickford as Little Annie Rooney (1925), same company, formats, and price.
The Fifth Floor (Code Red BD $29.95, DVD $19.95) A young disco dancer overdoses and is committed to an asylum and that's enough plot for any of us, I should think, regarding this 1978 film.
The Jerk (Shout! Factory BD $39.95) One of those "film classics" I've never seen; Carl Reiner directed, 1979, Steve Martin's big-screen breakout role. My dad thought this movie was hysterical, for what THAT'S worth.
The Last Movie (Arbelos Films BD $39.99, DVD $29.99) Dennis Hopper directed and stars in this notorious flop from 1971, filmed in Peru with Michelle Phillips and Peter Fonda. Easy Rider it ain't.
Made for Each Other (Kino BD $29.95) Jimmy Stewart and Carole Lombard get married on the day they meet, and have to deal with the consequences later. John Cromwell directs for David O. Selznick, 1939. Also available today, same format and price, Selnick's 1937 screwball comedy Nothing Sacred, with Miss Lombard and Fredric March.
Man of the People (Warner Archive DVD $21.99) Joseph Calleia is an idealistic Italian immigrant who tangles with gangsters in this 1937 drama with an interesting cast, including Florence Rice, Ted Healy, and Thomas Mitchell.
Passion Flower (Warner Archive DVD $21.99) 1930 love story with Kay Francis and Charles Bickford.
Perversion Story (Mondo Macabro BD $29.95) No idea, but it was directed by Lucio Fulci, 1969.
The Satanic Rites of Dracula (Warner Archive BD $21.99) In the 1970s Hammer Films wrung what it could out of Christopher Lee and a set of blood-shot eye contact lenses. The results, my friends, were not pretty.
School for Love (Futures Vedettes) (Cinetrove International BD $29.98) 1955 role for sexpot Brigitte Bardot.
Some Like It Hot (Criterion BD $39.95, DVD $29.95) Many people consider Billy Wilder's 1959 classic the greatest of all screen comedies; Marilyn Monroe, Tony Curtis, and Jack Lemmon co-star.
Take It Out in Trade (AGFA BD $29.95) Long-lost 1970 Ed Wood softcore shabbyfest (he starred in, wrote, and directed it).
Tarzan's Greatest Adventure (Warner Archive BD $21.99) Gordon Scott is a literate Tarzan in this 1959 installment of the long-running series; Anthony Quayle and Sean Connery co-star in what fans consider one of the best of all Tarzan pictures (hence the title, I guess).
Topper Returns (VCI BD $29.95) 1941 conclusion to the Topper trilogy from the Hal Roach studio. Roland Young and Billie Burke return from the earlier films; the spunky she-spirit this time is Joan Blondell. (The first Topper film is already on Blu-ray; the second film in the series is being released later this month.)
The Thirteenth Chair (Warner Archive DVD $21.99) Includes both the 1929 Todd Browning-directed version with Bela Lugosi as a police inspector(!) and the 1939 remake directed by George Seitz and starring Lewis Stone in the Lugosi role.
The Wizard of Gore (Arrow Video BD $34.95) Oh, brother. If you don't know the name of Herschell Gordon Lewis, flee from it. This is a film from 1970 that lives up to its title and down to its budget.
Clouzot: Early Works (Kino BD $59.95, DVD $49.95) Includes six films (five features and a short) the future director of such classics as Diabolique and The Wages of Fear worked on, 1931-1933, as writer or director, including La Terreur des Batignolles, Ma Cousine de Varsovie, Un Soir de Rafle, Le Chanteur Inconnu, Je Serai Seule Après Minuit, La Chanson D'une Nuit, and Château De Rêve.
Ingmar Bergman's Cinema: Criterion Collection (Criterion BD $299.95) Well, it's worth reporting that Barnes & Noble has Criterion on sale for 50% off all November and my GOODNESS wouldn't this set make a lovely Christmas gift for the movie lover in your life (hint, hint). Includes 39 films spread across 30 discs, plus a 248 page book. Our selection as ITB RELEASE OF THE MONTH for October.

The Magnificent Ambersons (Criterion BD $39.95, DVD $29.95) No, the lost 40 min. of footage from Orson Welles' 1942 follow-up to Kane hasn't been located (RKO got cold feet and mercilessly re-edited and reshot this film) but I'm sure Criterion will tell us all about it. The film, produced in 1942, was based on the novel by Booth Tarkington.
Mamie Van Doren Film Noir Collection (Kino BD $49.95, DVD $39.95) Includes (ready for this?) The Girl in Black Stockings, Guns Girls and Gangsters, and Vice Raid, but mostly it includes Ms. Van Doren and her boobies. A must-have.
Maniac (Sony BD $24.99) Routine, violent, tasteless Hammer thriller from 1963, but probably your only chance to see Kerwin "Sinbad" Mathews drinking, smoking, whoring, and dancing the twist.
Orgies of Edo (Arrow BD $39.95) "Three tales of moral sickness" it says here. Directed by Teruo Ishii, 1969.
The Outer Limits - Season 2 (Kino BD $69.95, DVD $49.95) We're still goin' through Season 1. No binge-watchin' allowed 'round HERE, Bub. The 1964-65 season was truncated (only 17 episodes before cancellation) but Kino includes alternate versions of two episodes (including the original pilot) and a wealth of bonus material and archive interviews.
Pioneers: First Women Filmmakers (Kino BD $99.95, DVD $79.95). Note that the BD edition will contain several films not on the DVD edition. Includes seminal works by Alice Guy-Blache, Lois Weber, and many others.
TKO Collection - 3 Films by Takeshi Kitano (Film Movement Classics BD $64.95, DVD $44.95) Includes Violent Cop (1989), Boiling Point (1990), and Hana-bi (Fireworks), 1997.
Web-only Twilight Time releases this month (BD $29.95 each) include Nicholas Ray's The True Story of Jesse James (1957, with Robert Wagner), Antony and Cleopatra (1972, with Charlton Heston and Hildegarde Neil) and Stanley Kramer's Oklahoma Crude (1973, with Faye Dunaway and George C. Scott).
Almost Human (Code Red BD $24.95) Henry Silva stars in some sort of Italian gangster picture, judging by the picture on the cover. Umberto Lenzi directs.
The Grissom Gang (Kino BD $29.95, DVD $19.95) Robert Aldrich directed this 1971 thriller about Depression era outlaws; it's a remake of No Orchids for Miss Blandish, one of the worst films ever made, so at the very least, it's better than THAT. Also available today, same company, price, and format: Aldrich's 1968 The Killing of Sister George.
Janie / Janie Gets Married (Warner Archive DVD $21.99) Janie - Michael Curtiz directs this 1944 comedy about an influx of soldiers in the lives of bobby-soxers when a boot camp opens in town. Joyce Edwards is Janie, supported by Ann Harding, Edward Albert, Robert Hutton, Alan Hale, and Robert Benchley. Everybody was back two years later for the Vincent Sherman-directed sequel except the star; Joan Leslie is Janie for that one.
Mame (Warner Archive BD $21.99) Embarrassing and dreadful adaptation of the hit musical; had ISIS kidnapped and tortured Lucille Ball, the video of it wouldn't be any more horrifying than this thing.
Topper Takes a Trip (VCI BD $29.95) First sequel (1938) to Topper; Cary Grant is out, but Constance Bennett, Roland Young, Billie Burke and Alan Mowbray are all on hand for more ghostly fun. Norman Z. McLeod directs.
Wings for the Eagle (Warner Archive DVD $21.99) Dennis Morgan and Jack Carson are defense plant workers in this 1942 flag-waver with Ann Sheridan and George Tobias.