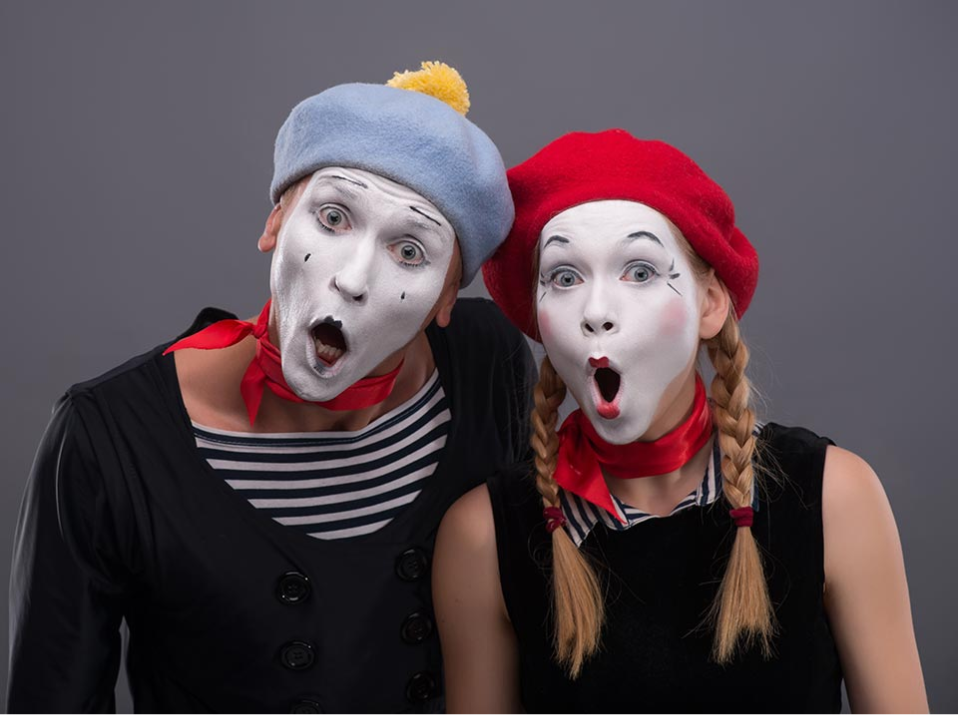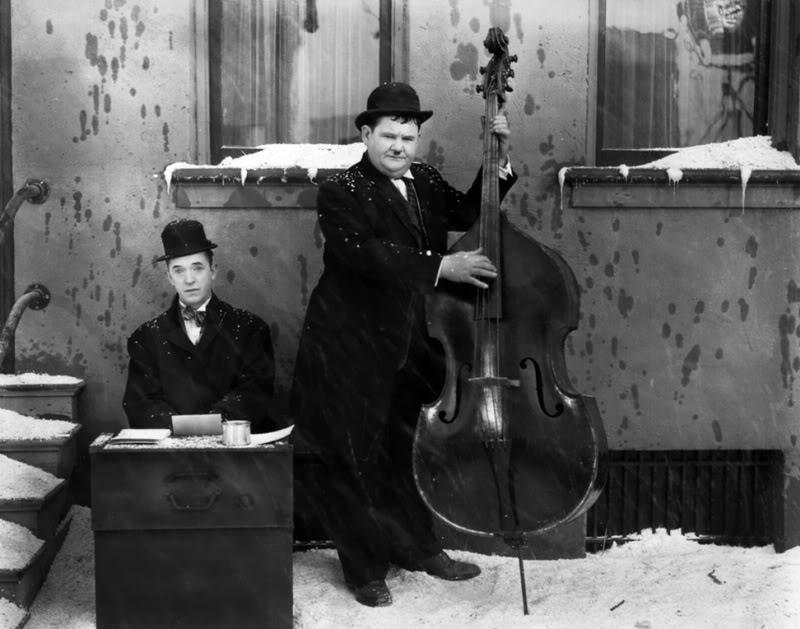 Absolute Quiet (Warner Archive DVD $21.99) Lionel Atwill's doctors prescribe, well, "absolute quiet" for his health, so what happens? Escaped convicts land on his property in this 1936 George Seitz MGM picture with Stu Erwin and Irene Harvey.
All American Chump (Warner Archive DVD $21.99) Must be Stu Erwin month in the Archive; this is a 1936 comedy with Betty Furness, the lady who later made a career out of pointing to refrigerators over the television.
Burn 'em Up O'Connor (Warner Archive DVD $21.99) No Stu in this one, but Dennis O'Keefe is a mug who wants to be a race car driver and with the help of Nat Pendleton and Cecilia Parker, he might achieve that lofty goal in this 1939 MGM film from Edward Sedgwick.
Espionage Agent (Warner Archive DVD $21.99) Joel McCrea discovers new wife Brenda Marshall is a Nazi agent in this 1939 Warner Bros. thriller.
The Great Meadow (Warner Archive DVD $21.99) Johnny Mack Brown and Eleanor Boardman Head West in this early talkie (1931) from MGM.
The Bloodthirsty Trilogy (Arrow Video US BD $49.95) As I'm sure all of us know, the Trilogy from Michio Yamamot, early '70s, includes, um…. Um…. The Vampire Doll, Lake of Dracula, and Evil of Dracula.
Doctor Blood's Coffin (Shout! Factory BD $27.99) 1961 horror that's been in the public domain forever. Kieron Moore and Hazel Court star; this is a new transfer from the best available elements, it says here.
How Do I Love Thee? (Kino BD $24.95, DVD $14.95) Jackie Gleason and Maureen O'Hara in a 1970 comedy of poetry gone wrong.
It's Alive Trilogy (Shout! Factory BD $49.97) Remember the 1970s movie with the killer mutant baby? Well, apparently they made THREE of 'em. Yikes!
A Lady Takes a Chance (Kino BD $29.95, DVD $19.95) Well, as you may know, Jean Arthur is our favorite actress and this is one of her many outstanding motion pictures, paired with John Wayne in a William Seiter film, 1943. Brand New HD Master from a 4K Scan of the 35mm Nitrate Original Negative & Nitrate Finegrain by Paramount Pictures Archives. Wow!
Mastermind (Kino BD $24.95, DVD $14.95) Well, this seems to be the month for forgotten and not-too-successful comedies from Kino. This Charlie Chan spoof (!) was filmed in 1969 but not released until 1976, which should tell you something. Zero Mostel stars.
Smash Palace (Arrow Academy BD $39.95) Roger Donaldson's groundbreaking 1981 New Zealand film about relationships in turmoil. (Well, what were you expecting? A circus picture?)
This is Cinerama Deluxe Edition (Flicker Alley BD $39.95) This is a new restoration of the wide, wide, wide 1952 classic that kicked off the series of Cinerama epics. Also available today, same price and company, the restoration of the 1958 Cinerama film Windjammer: The Voyage of the Christian Radich. They're in Smilebox®, a simulation of the original big, big screen. We're excited about these.
Two Thousand Maniacs! (Arrow Video BD $34.95) Thirty five bucks is probably more than Herschell Gordon Lewis paid to make this legendary 1963 gore-fest. Ick. Also includes Lewis' Moonshine Mountain (1964).
MAY 22
Death Smiles on a Murderer (Arrow Video BD $39.95) More fun from director Joe D'Amato; this is a 1973 horror about a man who uses an ancient formula to raise the dead for his own nefarious purposes.
The Misadventures of Biffle and Shooster (Kino DVD $29.95) Balcony fave Michael Schlesinger gives us a bunch of previously lost 1930s short comedies starring a forgotten comedy team in such beautiful prints that you'll swear the darn movies are brand new 21st century concoctions that lovingly recreate films of 80 years ago. Includes Imitation of Wife and Schmo Boat and three others, plus bonuses. Our consensus selection as Official ITB BEST Disc of the Month.
Mystery Science Theatre 3000: The Singles Collection (Shout! Factory DVD $59.95) Shout releases a boxed set of films (with smartass robot comments) previously released as singles during the early days of the Rhino DVD releases. Includes The Crawling Hand, Hellcats, Santa Claus Conquers the Martians, Eegah!, I Accuse my Parents, and Shorts Vol. 3.
The Vampire and the Ballerina (Shout! Factory BD $27.99) 1960 Italian horror film about a vampire and, well, a ballerina. (I'm guessing about the plot, I didn't really have time to look it up.)
This month's web-only releases from Twilight Time (BD, $29.95 each) include The Birth of a Nation: Kenneth Brownlow Restoration (1915), Hilda Crane (1956), and Next Stop, Greenwich Village (1976).
MAY 29

Au Hasard Balthazar (Criterion BD $39.95, DVD $29.95) A very sad 1966 Robert Bresson movie about a donkey.
Midnight Cowboy (Criterion BD $39.95, DVD $29.95) Well, here's why they introduced the ratings system: to release movies about things the Code wouldn't allow. As such, this 1969 Jon Voight-Dustin Hoffman picture is the one and only movie to win Best Picture with an X rating (for adults only).
The Man who Watched Trains Go By (ClassicFlix BD $29.95, DVD $24.95) Also known as Paris Express; it's a 1952 British-made Technicolor crime picture with Claude Rains and a European cast.
The Reincarnation of Peter Proud (Kino BD $29.95, DVD $19.95) A 1975 horror-thriller with Michael Sarrazin co-starring with Margot Kidder and Jennifer O'Neill, so it doesn't sound so horrifying to ME.
A Bucket of Blood (Olive Films DVD $14.95) Not sure why, but this public-domain Roger Corman oddball 1959 horror-comedy is being released by Olive only on DVD. It's in correct 1.85:1 aspect and should be from great base material, though. That guy Dick Miller stars.
Cold Turkey (Olive Films BD $29.95, DVD $14.95) Norman Lear's 1971 comedy about a town that tries to give up smoking for 30 days for $25 million has a TV all-star cast, including Dick Van Dyke, Bob Newhart AND Tom Poston, Jean Stapleton, Vincent Gardenia, Bob & Ray, and many more.
Odds Against Tomorrow (Olive Films BD $29.95, DVD $24.95) Robert Wise directs this 1959 crime drama about a racist (Robert Ryan) and a black man (Harry Belafonte) teaming up for a heist. Shelley Winters and Gloria Grahame co-star.
Blaze (Kino BD $19.95, DVD $11.95) Paul Newman is Gov. Earl Long of Louisiana and Lolita Davidovich is Blaze Starr, the stripper he loves. Based, apparently, on a true story. 1989, so late in Paul's career.
The Half Breed / The Good Bad Man (Kino BD $29.95, DVD $19.95) Doug Fairbanks stars as the titular half-white, half-Indian protagonist in the 1916 main feature written by Anita Loos and directed by Allan Dwan; the second film, also from 1916, also is a product of Fairbanks-Dwan.
Thank God It's Friday (Mill Creek BD $14.98) This is a 40th anniversary edition, and frankly, I'm not ready to celebrate the 40th anniversary of anything disco-related. I'm… just not. Donna Summer and the Commodores are in this, apparently.
The Violent Professionals (Kino BD $29.95) A disgraced cop kicked off the force for overzealously pursuing his vocation goes undercover to get mobster Richard Conte in this Italian gangster film from 1973.
MAY 8

Rowan & Martin's Laugh-in: The Complete Fourth Season (Time Life/WEA DVD $39.95) Whatever you're planning, it'll never work.
Moonrise (Criterion BD $39.95, DVD $29.95) Dane Clark is the son of a murderer and tormented by the small town citizens where he lives, but he's got his own crime to deal with. Gail Russell co-stars in this 1948 drama from director Frank Borzage.
The Devil Incarnate (Mondo Macabro BD $29.95) Horrormeister Paul Naschy is back, this time with a 1979 film featuring Beelzebub coming to earth in the 17th century to see what humans are like, and finds out we're worse than HE is.
Emanuelle and the Last Cannibals ((Joe D'Amato, 1977) (Severin Films, various editions) Well, this IS the month for Emanuelle and the Last Cannibals fans, ain't it? No less than three editions of the 1977 film in the long-running series, directed by Joe D'Amato (although it's my understanding that this isn't from the REAL Emanuelle series, so don't get your hopes up): a special BD limited edition with bonus art and soundtrack CD ($34.95), a standard BD ($29.95), and a plain ol' DVD ($19.95). We urge you to purchase all three.
Enter the Devil (Massacre Video BD $29.99) Obscure 1972 horror film from Texas, directed by… uh… Frank Q. Dobbs. Also known as Disciples of Death. The disc features a bonus feature, California Connection, also from Mr. Dobbs, who was not, I don't think, related to the bugler on F Troop.
Gun Crazy (Warner Archive BD $21.99) One of the GREAT noir thrillers, Joseph H. Lewis' 1950 take on a Bonnie & Clyde like couple – they're young, they're in love and they kill people. Peggy Cummins and John Dall star;
The House That Dripped Blood (Shout! Factory $29.95) Fondly remembered 1971 Amicus horror anthology from four stories by Robert Bloch and starring Peter Cushing and Christopher Lee.
A Man Called Shenandoah (Warner Archive DVD $39.95) 1965-66 TV series with Robert Horton searchin' the Old West to find out who he is – seems he can't remember. I recall watching this series (maybe my dad liked it) and liking it, unusual for me, it bein' a western and all.
The Return of Swamp Thing (MVD Rewind Collection BD+DVD $39.95) I've seen this 1989 sequel (with Heather Locklear, Louis Jourdan, Dick Durock) but don't even remember if I liked it or not. Based on the classic DC Comics character, of course.
Seven (Kino BD $29.95, DVD $19.95) Gangsters try to take over Hawaii and a team of misfit U.S. secret agents conspire to stop 'em. Andy Sidaris directed this 1979 film for American International.
Special Delivery (Kino BD $29.95, DVD $19.95) Bo Svenson and Cybill Shepherd star in a film about a guy who steals a lot of money and then hides it in a mailbox he can't get into.
Violence in a Women's Prison (Severin BD $29.95, DVD $19.95) One of those movies that can't possibly be as good as it sounds. It's from 1982 and was also released as Caged Women but don't mistake it for The Big Bird Cage or The Big Doll House or any other of the "chicks in chains" films we love so much in the Balcony.