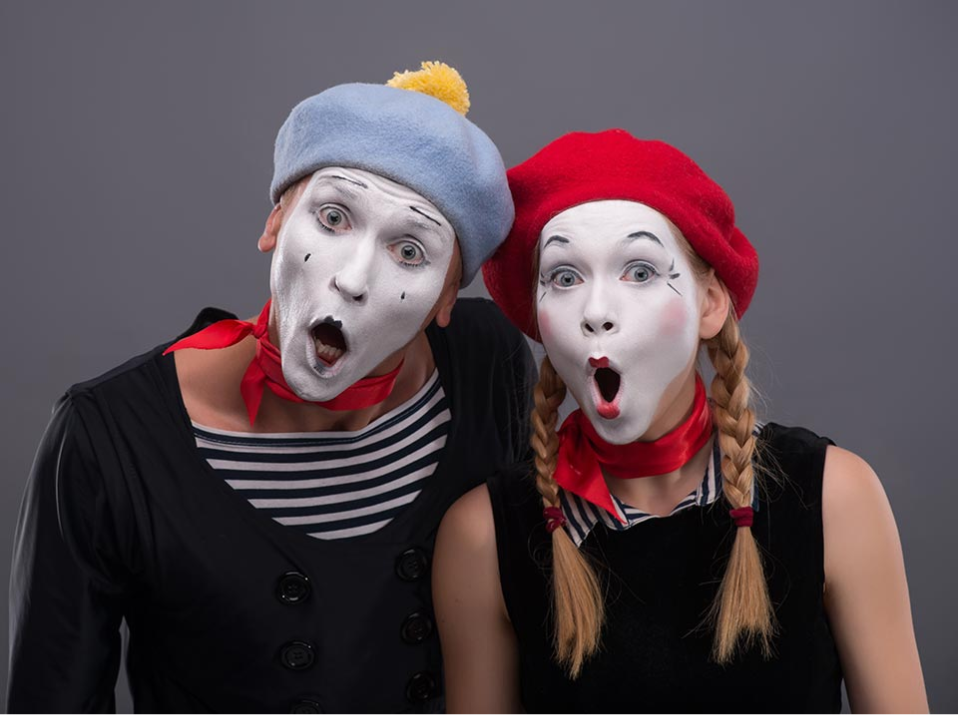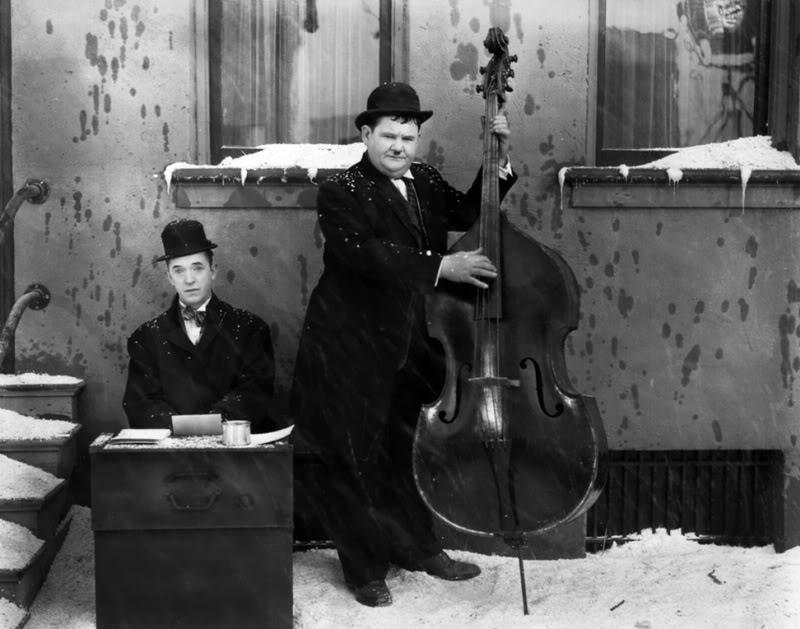 John Alton Film Noir Collection (ClassicFlix BD $39.95) Alton was one of Film Noir's great cinematographers, and here's a trio of his classics remastered and restored: T-Men (1947, dir. Anthony Mann, with Dennis O'Keefe); Raw Deal (1948, same guys); He Walked by Night (1948, dir. Alfred L. Werker, with Richard Basehart).
The Black Scorpion (Warner Archive $21.99) As you know, you simply can't PUT enough 1950s horror/sci-fi movies out in HD to make US happy. The film's a low-budget favorite with special effects overseen by Willis "King Kong" O'Brien! Way!
Highway Dragnet (Kino Lorber BD $24.95, DVD $19.95) Roger Corman wanted to learn the film business; he wrote this script, sold it for enough money to get him started, and then went on to make Monster from the Ocean Floor. And a legend was born! Meanwhile, he hung around THIS set and learned all he could from the crew and director Nathan Juran. This is a 1954 cop film with Richard Conte and Joan Bennett.
Images (Arrow BD $39.95) Robert Altman's 1972 psychological horror thriller about an author (Susannah York) with delusions of delusions.
It's the Old Army Game and Running Wild (Kino Lorber BD $29.95, DVD $19.95 each) A pair of rarely-seen W.C. Fields silent films, the former from 1926 (dir. Eddie Sutherland) and the latter from '27 (dir. Gregory La Cava). Both were more or less remade during the talkie era, more or less.
The Lion in Winter: 50th Anniversary Edition (Kino Lorber BD $29.95) Colossally entertaining 1968 Oscar-winner with Peter O'Toole as King Henry and Katharine Hepburn as the vindictive Eleanor. This is a 4K restoration.
No Orchids for Miss Blandish (Kino Lorber BD $24.95, DVD $14.95) Stupifyingly awful 1948 British film that seeks to emulate American crime dramas but ends up doing so in a way that, oh, Scooby Doo emulated James Whale films.
The Passion of Joan of Arc (Criterion BD $39.95, DVD $29.95) Carl Dreyer's 1928 masterpiece is one of the ten best films we've ever seen, as well as being one of our ten favorite movies of all time. Renée Falconetti as Joan gives one of the great performances in the history of film. Includes two versions of the film and three scores, plus the usual wonderful array of Criterion bonuses. Our selection as Official ITB BEST Disc of the Month.
Stingaree (Kino Lorber BD $29.95, DVD $19.95) William Wellman's 1934 drama with Richard Dix as an Australian Highwayman and Irene Dunne as the woman he kidnaps. Or woos. Or maybe both.
Also out this week
A Pistol for Ringo/The Return of Ringo (1965, dir. Duccio Tessari) (Arrow BD $39.95)
Rockula (1990, dir. Luca Bercovici) (Shout! Factory BD $27.99)
And this week's web-only releases from Twilight Time (BD $29.95 each) include Don't Bother to Knock (1952, dir. Roy Ward Baker); Underworld U.S.A. (1961, dir. Samuel Fuller); The New Centurions (1972, dir. Richard Fleischer); and The Seven-Ups (1973, dir. Philip D'Antoni)
MARCH 27
The Egg and I (Universal BD $21.95) Based on the hilarious novel by Betty MacDonald, this 1947 comedy of city people trying to make a go of it in the country was spun off into the long-running Ma & Pa Kettle films. Universal doesn't often go into the vaults (except for monster movies) for HD upgrades, but this week there are several of 'em. Good to see.
For Whom the Bell Tolls (Universal BD $21.95) Sam Wood directs this 1943 adaptation of Hemingway's novel about the Spanish Civil War; Gary Cooper and Ingrid Bergman star in Technicolor.
Joan of Arc (Kino Classics BD $29.95) Victor Fleming directs Ingrid Bergman (in her mid-30s) in this controversial 1948 film; Fleming himself hated it and dropped dead two months after making it. This is the uncut version, which restores about 45 min. that was cut for re-release in 1950.
King of Jazz (Criterion BD $39.95, DVD $29.95) Early-talkie (1930) musical starring Paul Whiteman, chubby feller known as the King of Jazz; it's one of those "all-star" musical/comedy/drama revues that tried to have something for everybody from lowbrows to highbrows. This is a 4K restored version with much footage unseen in years, plus bonus shorts and cartoons. Our pick as Official ITB BEST Disc of the Month - yep, it's a tie.

The List of Adrian Messenger (Universal BD $21.95) George C. Scott on the trail of a mystery killer who's bumping off heirs to a fortune. A lotta stars in this one, many of whom show up in cameos. John Huston directs, 1963.
Outer Limits: Season 1 (Kino Classics BD $99.95) 32 episodes of this fan-favorite TV sci-fi horror show (1963-64) on 7 discs, newly remastered in HD, plus bonus commentaries and a 40-page booklet.
Sacha Guitry: Four Films 1936-1938 (Arrow BD $69.95) Four of the French filmmaker's works were previously released by Criterion on one of their Eclipse collections; here are four more, including Let's Dream, My Father was Right, Indiscretions, and Up the Champs-Élysées.
The Thrill of It All (Universal $21.95) Carl Reiner wrote and Norman Jewison directed this 1963 comedy; Doris Day becomes an unlikely TV star on commercials, much to husband James Garner's chagrin.
Women in Love (Criterion BD $39.95, DVD $29.95) Ken Russell adapts D. H. Lawrence's notorious novel, 1969. Alan Bates, Glenda Jackson, and Oliver Reed star.
Also out this week
Bruce's Deadly Fingers (VCI BD $29.95) Ummmm… Bruce who?
Barbarella (Paramount BD $22.98) You wouldn't think there'd be a call for a Special Edition of this thing, previously released by Paramount on Blu-ray, for its 50th anniversary, would you? Well, you wouldn't think wrong. Roger Vadim directed Jane Fonda and her naked breasts.
Danger Signal (Warner Archives DVD $21.99) Warner Archives has some fun B-Warners-Movies coming out this month, including this 1945 thriller with Zachary Scott as a predator after Faye Emerson; Bruce Bennett co-stars. Robert Florey (The Beast with Five Fingers) directed, 1945.
Fangs of the Living Dead (Shout! Factory BD $27.99) 1969 foreign horror film that was called something else until it was re-released with two other movies that were called something else until they were all released as a "Living Dead" triple feature to capitalize on a certain popular B&W movie with "Living Dead" in the title.
A Fistful of Dynamite (a/k/a Duck, You Sucker!) Kino Lorber $29.95) Sergio Leone spaghetti western, 1971, with – of all people – James Coburn and Rod Steiger. "FILLED with BONUS Features!" it says here.

Hammer Films Double Features Vol. 3 and Vol. 4 (Mill Creek BD $14.98 each) Our friends at Mill Creek continue to release low-cost cult faves from the Columbia/Sony vaults. Vol. 3 offers Maniac (1963, with Kerwin Mathews) and Die! Die! My Darling (a/k/a Fanatic), 1965, with Tallulah Bankhead and Stefanie Powers and neither of them are very good. On the other hand, Vol. 4 has a couple of minor gems, Never Take Candy From a Stranger (1960, a/k/a Never Take Sweets from a Stranger) and Scream of Fear (1961, a/k/a Taste of Fear).
Hotel Berlin (Warner Archives DVD $21.99) Intrigue and drama in a sort-of WWII version of Grand Hotel, with an ensemble cast that includes Faye Emerson, Peter Lorre, Alan Hale, and Henry Daniell. Book me!
Murder in the Big House (Warner Archives DVD $21.99) Well, it certainly is Faye Emerson month, ain't it? This 1942 Breezy Eason film teams her with Van Johnson as the search is on: who'd kill a guy that's on death row already?
Rowan and Martin's Laugh In: The Complete Third Season (Time-Life, $39.95) How'd ya like a free Walnetto with that?
Topaze (Kino Lorber BD $29.95) Harry d'Abbadie d'Arrast directs a David O. Selznick production from 1933; John Barrymore and Myrna Loy star in this romantic comedy with a screenplay by Ben Hecht.
Also out this week
We like to at least mention the 1970s/1980s European horror/sex/both films that seem to get released or re-released every few days. This week gives us Dario Argento's The Cat o' Nine Tails (1971; Arrow BD+DVD, $59.95); a double-feature of The House on the Edge of the Park (1980) and Last House on Massacre Street (1973, a/k/a The Bride) (Code Red/Kino Lorber BD $24.95), and The Orchard End Murder (1980) (Redemption/Kino Lorber BD $29.95)
MARCH 13

Alfred Hitchcock Presents: Season One (Universal DVD $34.98) A re-release of the 1955-56 season on one-sided disc, replacing the clunky double-sided things that had a tendency, according to many fans, to freeze.
Beyond a Reasonable Doubt (Warner Archive BD $21.99) Dana Andrews is a journalist who sends himself to death row to write about what it's like: but when his editor is killed, he's stuck there with no way out. Joan Fontaine co-stars, but probably not as his cellmate. Fritz Lang's last American film, 1956.
A Trip to the Moon (Flickers BD+DVD Combo $39.95) New scores plus, it says here, handcolored to its 1902 specs, plus a lot of bonus material on Georges Méliès.
While the City Sleeps (Warner Archive BD $21.99) Who is the Lipstick Killer? Is it Dana Andrews, George Sanders, Rhonda Fleming, Thomas Mitchell, Vincent Price, or Howard Duff? I dunno, never seen this 1956 Fritz Lang thriller.
Also out this week
A couple from VCI Entertainment: The City of the Dead (a/k/a Horror Hotel) Remastered, Limited Edition (1960, with Christopher Lee) (BD $19.95) and The Twilight People (1970, with John Ashley) (BD+DVD Combo $29.94)
A trio of George Romero movies that aren't Living Dead films, all from Arrow Video (BD $34.95 each): There's Always Vanilla (1971), Season of the Witch (1972), The Crazies (1973).
Dario Argento's Suspiria: 2-Disc Special Edition (1977) (Synapse Films BD $43.95) and I swear, I write about a new release of this film each and every month, don't I?