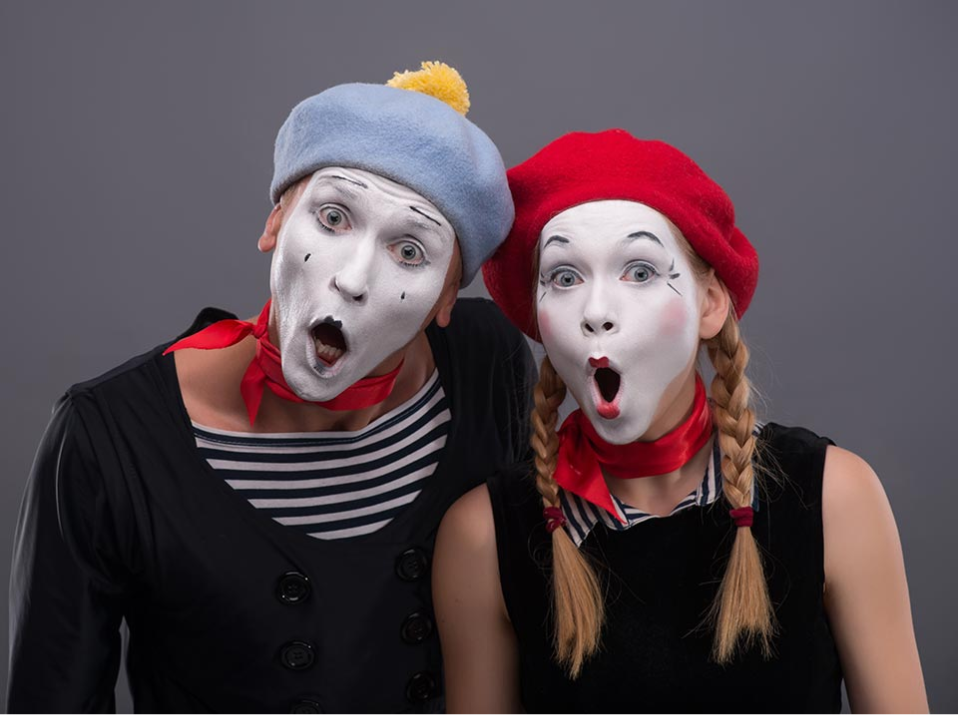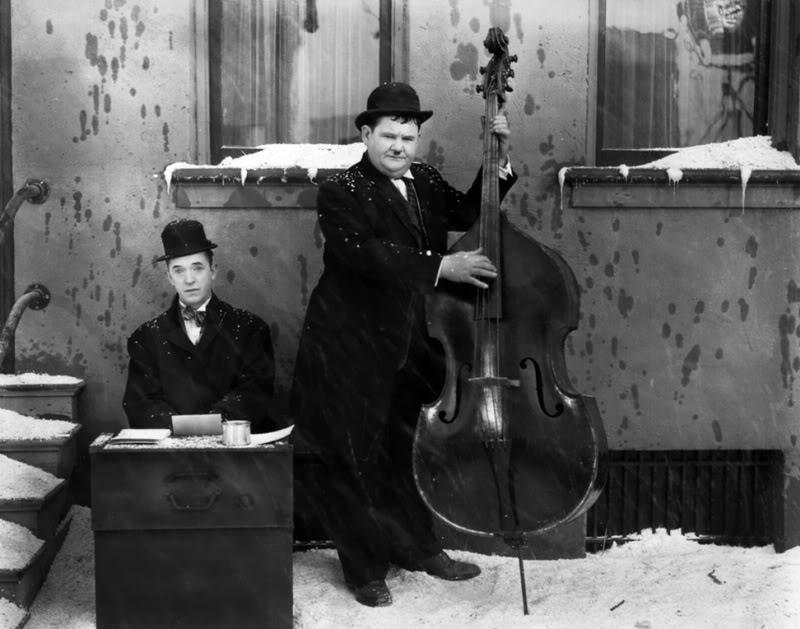 NOTE: Due to the Coronavirus situation, some companies have delayed scheduled releases and not told us, some have re-scheduled and told us, some are shipping, and some are not shipping and your guess is as good as ours. We'll update here and on our message boards as often as we learn things. If you're a DVD/Blu-ray distributor, help us out with that CONTACT US button on our website! Thank you.
America as Seen by a Frenchman François Reichenbach's 1960 documentary about life in the good ol' USA. That was only 60 years ago; wonder if things have changed here since. (Arrow Academy BD $39.95)
Let's Kill Uncle One of William Castle's least effective thrillers, 1966; Nigel Green wants to kill his nephew for a $5 million inheritance. Reportedly, Universal was so antsy about the subject matter that there was a lot of interference, both during and after production. The gimmick this time was that nobody went to see the picture. (Kino BD $24.99, DVD $19.99)
The Queen Frank Simon's groundbreaking documentary about drag queens, 1968. (Kino BD $29.95, DVD $19.95)
Deanna Durbin Collection I The singin' li'l firecracker stars in 100 Men and a Girl (1937), 3 Smart Girls Grow Up (1939), and It Started with Eve (1941). (Kino BD $49.95)

Film Noir: The Dark Side of Cinema III Includes Abandoned (1949) with Dennis O'Keefe, Gale Storm, and Raymond Burr; The Lady Gambles (1949) with Barbara Stanwyck, and The Sleeping City (1950) with Richard Conte. (Kino BD $49.95)
The H-Man / Battle in Outer Space Ishirō Honda got away from giant monsters for a while; the former (1958) is about liquid monsters, the latter (1960) is about flying saucers that come to earth with no good intention. Both English and Japanese cuts are included. (Mill Creek BD $19.99)
Kiss the Blood Off My Hands Oh, we'd rather not. Burt Lancaster, Joan Fontaine and Robert Newton star in Norman Foster's 1948 noir. (Kino BD $24.95, DVD $19.95)
Victor und Victoria The original 1933 German musical-comedy directed by Reinhold Schünzel and remade several times; a woman pretends to be a female impersonator. Uh, what, now? (Kino BD $24.95, DVD $19.95)
Western Classics I Kino is on a roll with tasty releases these days; this includes Randolph Scott and Balcony favorite Kay Francis in When the Daltons Rode (1940), Joel McCrea in The Virginian (1946), and Alan Ladd as Whispering Smith (1948).
(Earth vs.) The Spider ITB's all-time big-bug movie favorite; dunno about all of earth, but teens Mike and Carol as well as Sheriff Gene Roth sure battle the titular arachnid in Bert I. Gordon's sturdy 1958 drive-in opus. The Blu-ray is loaded with special features, including the complete MST3K comic send up of the film, but the real joy is a new 2K scan from the original AIP negative. (Shout! Factory BD $27.99)
Hans Christian Andersen This 1952 Danny Kaye musical vehicle has been out of print on Blu-ray for quite some time, so here it is, back in print.
House of Wax 3D Another out-of-print title returned to circulation; it includes the flat version of the 1953 Vincent Price classic, a 3D version for those of you with 3D sets, and an unrestored version of the 1933 Mystery of the Wax Museum. (Warner Archive BD $19.99)

The Last Valley Michael Caine and Omar Sharif escape war and find a valley of peace in James Clavell's 1971 film. Sounds exciting. (Kino BD $24.95, DVD $19.95)
Murder by Decree Holmes and Watson (Christopher Plummer and James Mason) are on the trail of the Whitechapel Murderer. Frankly, we'd rather see Basil Rathbone and Nigel Bruce take on Nazis. Bob Clark directs, 1979. (Kino BD $29.95)
Strike Up the Band High school students do the "Hey, let's put on a show!" bit and since the kids are Mickey Rooney and Judy Garland and the director is Busby Berkeley, well, heck, the show is gonna be swell indeed. And they don't perform in blackface, thankfully. (Warner Archive BD $21.99)

The Complete Hal Roach Streamliners Collection, Volume 3 (The Taxi Comedies) In this series, which also ran for three entries, William Bendix is a good-natured Brooklyn cabbie named Tim McGuerin. Titles include Brooklyn Orchid (1942), The McGuerins from Brooklyn (1942), and Taxi, Mister (1943). (ClassicFlix DVD $19.99)
Hair Milos Forman's celebrated 1979 adaptation of the Broadway musical gets a deliriously beautiful Olive Signature deluxe release, packed with bonus material. Let the sun shine in indeed. (Olive Signature BD $39.95)
Orca: The Killer Whale Believe it or not, the gawd-awful 1976 remake of King Kong inspired other awful "huge animal" horrors, including this one. (Shout! Factory BD $27.99)
Paracelsus It seems that recently there has been a scholarly reappraisal of German fictional films of the Nazi era; this G.W. Pabst film from 1943. Paracelsus was a 16th century Swiss shaman whose story was, what else, adapted by the Reich into a tale of the undefeatable spirit of the German peoples. (Kino BD $29.95, DVD $19.95)
Ten Little Indians 1989 adaptation of the Agatha Christie classic, produced by the same guy who'd made versions in the '60s and '70s. By this time, an "all star cast" looked like Donald Pleasence, Frank Stallone, Brenda Vaccaro, Herbert Lom, Warren Berlinger…. well, you get the idea. (Kino BD $24.95, DVD $14.95)
Africa Screams This funny 1949 Abbott & Costello comedy has had the original 35m nitrate film elements rescued from destruction and offered up in a stunning new 4K restoration. The film features Stooges Shemp Howard and Joe Besser in supporting roles, plus animal trainers Frank Buck and Clyde Beatty, and the disc includes hours worth of bonus material. Looks like a winner. (ClassicFlix BD $39.99, DVD $34.99)

Brian's Song Beloved 1971 TV movie with Billy Dee Williams as Gale Sayers and James Caan as his Chicago Bears teammate Brian Piccolo. (Sony MOD BD $24.99)

The Cameraman Buster Keaton's 1928 comedy was his first for MGM and most fans consider it his last really good film as a star. This is a new 4K restoration, and Criterion is throwing in a 2K restored version of Keaton's follow-up and final silent film, Spite Marriage, at no extra charge. (Criterion BD $39.95, DVD $29.95)
The Complete Hal Roach Streamliners Collection, Vol. 2: The Westerns Noah Beery, Jr. and Jimmy Rogers teamed for three B westerns in the early 1940s, and what'ya know, here they are. Titles include Dudes are Pretty People, Calaboose, and Prairie Chickens. (ClassicFlix DVD $19.99)
Isadora Vanessa Redgrave is dancer Isadora Duncan in Karel Reisz' 1968 film with a score by Maurice Jarre. (Kino BD $29.95, DVD $19.95)
Laurel & Hardy: The Definitive Restorations We've been waiting a long time for this one: the first volume of restored, remastered comedy classics starring the screen's most beloved comedy team. Includes the features Sons of the Desert and Way Out West and 17 short subjects, including the home video premiere of the long-lost complete version of the silent masterpiece The Battle of the Century. The other shorts are all talkies and include such favorites as Brats, Busy Bodies, County Hospital, Hog Wild, Towed in a Hole, and their Oscar-winning The Music Box. Lots of bonus material and best of all, new 2K and 4K digital restorations from original 35mm nitrate. The Official ITB Best Release of the Month. (Kit Parker Films BD $79.95, DVD $59.95)
Mary, Queen of Scots Vanessa Redgrave again, with an all-star cast including Glenda Jackson, Trevor Howard, and Timothy Dalton. Directed by Charles Jarrott, 1971. (Kino BD $29.95)
Morgan—A Suitable Case for Treatment 1966 Karel Reisz comedy with Miss Redgrave again, starring as a women who is stalked by her ex-husband, a communist obsessed with gorillas. Ah, those 1960s comedies. (Kino BD $29.95, DVD $19.95)
Romance on the High Seas Michael Curtiz directed this 1948 Technicolor MGM musical; Betty Hutton had to drop out at the last minute when she became pregnant, and her role was filled by newcomer Doris Day in her film debut. Jack Carson and Janis Paige co-star; the score gave us the standard It's Magic. (Warner Archive BD $21.99)
The Sailor Who Fell from Grace with the Sea Dull pretentious artsy film alert! Dull pretentious artsy film alert! Lewis John Carlino directs, 1976. (Scorpion Releasing BD $29.95)
Universal Horror Collection: Volume 5 Another set of not-good Universal horrors that people like anyway, and this is one weird, shoddy set. Includes The Monster and the Girl (1941), produced by Paramount but now owned by Universal, with George Zucco as a mad scientist (what else?) who puts a human brain into a gorilla. Why? Well… why not? The other three are the pathetic "Paula the Ape Woman" trilogy from Universal, a monster so ridiculous Aurora didn't even bother making a model kit of it. The three films (Captive Wild Woman, Jungle Woman, and Jungle Captive) have so much stock footage it's like watching the same film three times, and there's so much additional stock footage of Clyde Beatty from older films that he's given screen credit although he isn't in the movies. Still, there's a market for these things, and if they were cheaper, even we would buy them. (Shout! Factory BD $69.97)
What She Said: The Art of Pauline Kael Rob Garver's 2018 documentary about the legendary, controversial, and influential film critic. (Juno Films BD $29.98, DVD $24.98)