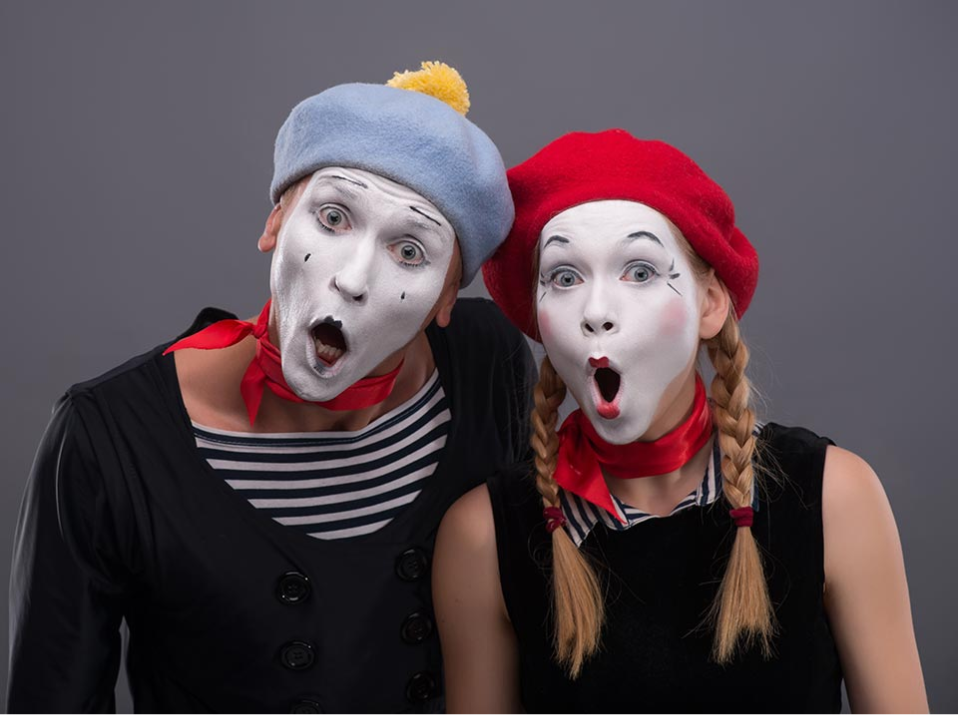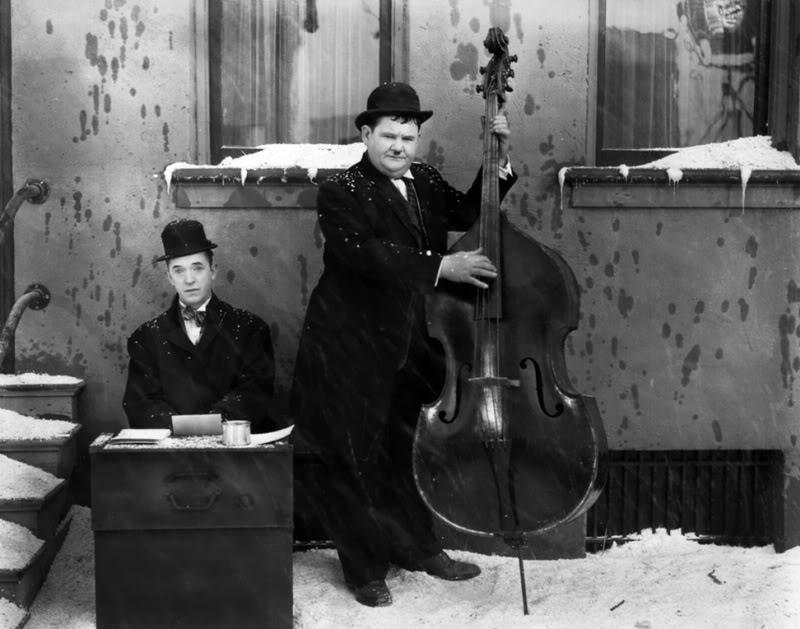 Cobra Woman (Kino BD $29.95) Here in the Balcony, we are huge fans of Universal's Technicolor adventure series starring Maria Montez, Jon Hall, and Sabu, and this is possibly the best of them. Directed by Robert Siodmak, 1944, and Lon Chaney, Jr.'s in it, too. Our pick for Official ITB Pick Disc of the Month.

Dr. Cyclops (Kino BD $29.95) And another Technicolor marvel out of the Universal vault (although it was produced by Paramount). Albert Dekker shrinks people to itsy-bitsy size. Ernest B. Schoedsack directs, 1940.
The Final Programme (Shout! Factory BD $27.99) Robert Fuest directed this 1973 sci-fi thriller starring Jon Finch; it was released in the U.S. by Roger Corman as The Last Days of Man on Earth.
The Hellbenders (Kino BD $29.95, DVD $19.95) Joseph Cotten heads off to Italy to make a Western, 1967.
Holiday (Criterion BD $39.95, DVD $29.95) Rich man + poor girl = love in George Cukor's 1938 romantic comedy starring Cary Grant and Katharine Hepburn. The original 1930 version with Ann Harding is also included.
Kill Them All and Come Back Alone (Kino BD $29.95, DVD $19.95) Chuck Connors heads off to Italy to make a Western, 1968.
The Slasher (a/k/a Cosh Boy) (Kino BD $19.95) British film from 1953, directed by Lewis Gilbert, about a gang of juvenile delinquents molesting women. Hmmm. Joan Collins, Hermione Gingold and Sid James are in it.
The Specialists (Kino BD $29.95, DVD $19.95) French rock'n'roller Johnny Hallyday heads off to Italy to make a Western, 1969.
Demons of the Mind (Shout! Factory BD $27.99) 1972 British horror film co-produced by Hammer; Patrick Magee is in it; my friends who have seen it were, shall we say, unkind in their opinions of it.
The Fugitive Kind (Criterion BD $39.95, DVD $29.95) Sidney Lumet directs Brando and Woodward in an adaption of Tennessee Williams' Orpheus Descending, 1960.
The Good Fairy (Kino BD $29.95) Likeable 1935 romantic comedy written by Preston Sturgis and directed by William Wyler, starring Maureen Sullavan and Herbert Marshall. She's hit on by a millionaire and plucks a "husband" out of the telephone directory to throw the rich guy off her tracks.
The Great McGinty (Kino BD $29.95) And here's one written and directed by Mr. Sturges, 1940. It's a funny political satire with Brian Donlevy.
House by the River (Kino BD $29.95, DVD $19.95) Fritz Lang's moody 1950 noir about a drunken writer who accidentally kills a woman and then sets off to spin a web of deception. Louis Hayward and Jane Wyatt star.
The Mummy's Shroud (Factory BD $27.99) I only remember two things about this 1967 Hammer horror: the film's promotional tag-line, "Beware the beat of the cloth-wrapped feet!" and the fact that it is a dog (the film, not the mummy).
Penelope (Warner Archive BD $21.99) Arthur Hiller directs Natalie Wood, 1966. A comic heist film that is purportedly not too funny, despite the appearance of several members from It's a Mad, Mad, Mad, Mad World, including Dick Shawn, Peter Falk, and Jonathan Winters.
Room at the Top (Kino BD $29.95, DVD $19.95) Social climbers in London, based on a popular novel and turned into this 1959 drama from director Jack Clayton. Nominated for six Oscars and Simone Signoret and the screenplay took 'em home.
The Whisperers (Kino BD $29.95, DVD $19.95) An old lady thinks her ship has come in when she finds a fortune in cash hidden by her criminal son in this 1967 British drama.
El Bruto (VCI BD $24.95, DVD $19.95) VCI is quietly kicking off a new series of Mexican classics, starting with this 1953 film co-written and directed by Luis Buñuel and starring Pedro Armendáriz and Katy Jurado.
Cimarron (Warner Archive BD $21.99) 1960 remake of the 1931 classic based on Edna Ferber's novel; Anthony Mann directs Glenn Ford and Maria Schell.
Gordon of Ghost City (VCI BD $29.95, DVD $19.95) Buck Jones is after rustlers in the Old West in this 12 chapter Universal serial from 1933.
The House by the Cemetery (Blue Underground BD $49.95) Lucio Fulci's 1981 horror classic in a new 4K restoration from the uncensored original camera negative, it says here.
Kitten with a Whip (Universal BD $21.98) We believe this is an Amazon exclusive; Ann-Margret is a sexy juvenile delinquent tormenting family guy John Forsythe in this 1965 drama.
Mommy & Mommy 2: 25th Anniversary Special Edition Double Feature (VCI BD $29.95) From the mind of Max Allan Collins, the original 1995 thriller and the 1997 sequel, both with Patty McCormack. Lots of special features, too.
The Mysterious Mr. M (VCI BD $29.95, DVD $19.95) One of Universal's final serials, 1946, is a retro-WW2 sabotage opus starring Dennis Moore and Richard Martin.
Le Petit Soldat (Criterion BD $39.95, DVD $29.95) Jean-Luc Godard's film was three years old when it was finally released in 1963, thanks to French censors who objected to torture scenes (the film is about war and love, both of which can involve torture).
The Phantom Creeps (VCI BD $29.95) Twelve chapter 1939 Universal serial (the same year as Son of Frankenstein) with Bela Lugosi as a nutty scientist with a very impressive robot and an ambitious plan for world conquest.
El Esqueleto de la Senora Morales (VCI BD $24.95, DVD $19.95) Another Mexican classic, this from 1960, about an unhappy marriage between a shrewish wife and a taxidermist. Rogelio A. González directs.
Tobruk (Kino BD $29.95) 1967 war film about the historic WW2 siege in Libya; written by Leo Gordon (one of the stars, along with Rock Hudson and George Peppard) and directed by Arthur Hiller.
Ulzana's Raid (Kino BD $29.95) And more war, this time between Cavalry and Apaches, from Robert Aldrich, 1972, starring Burt Lancaster.
The War Lord (Kino BD $29.95, DVD $19.95) Rarely-seen 1965 adventure with Charlton Heston and Richard Boone, set when knighthood was in flower.
Bell, Book, and Candle (Sony BD $24.95) We're suckers for romance and we love this one; Kim Novak is the witch who casts a spell on Jimmy Stewart. Ernie Kovacs and Jack Lemmon co-star.
Black Angel (Arrow BD $39.95) Classic 1946 film noir from director Roy William Neill, best remembered for his Sherlock Holmes films. June Vincent is trying to clear her husband, who's been framed for murder. Peter Lorre and Dan Duryea co-star.
Fail Safe (Criterion BD $39.95, DVD $29.95) In what's practically a dramatic version of Dr. Strangelove, the U.S. accidentally launches a nuclear strike against Moscow (whoops). Sidney Lumet directed, 1964, and Henry Fonda is the President.
Let's Scare Jessica to Death (Shout! Factory BD $29.99) Oh, let's not.
Two on a Guillotine (Warner Archive BD $21.99) Low-budget 1965 Warner Bros. horror with Cesar Romero, Connie Stevens, and Dean Jones, directed by William Conrad. One of the most fun things we movie buffs like to do is to try and figure out what criteria Warner Archive uses for its Blu-ray upgrades.
Underwater! (Warner Archive BD $21.99) John Sturges' 1955 skin diving adventure with Jane Russell (viva la skin), Lori Nelson (ditto), and Richard Egan.