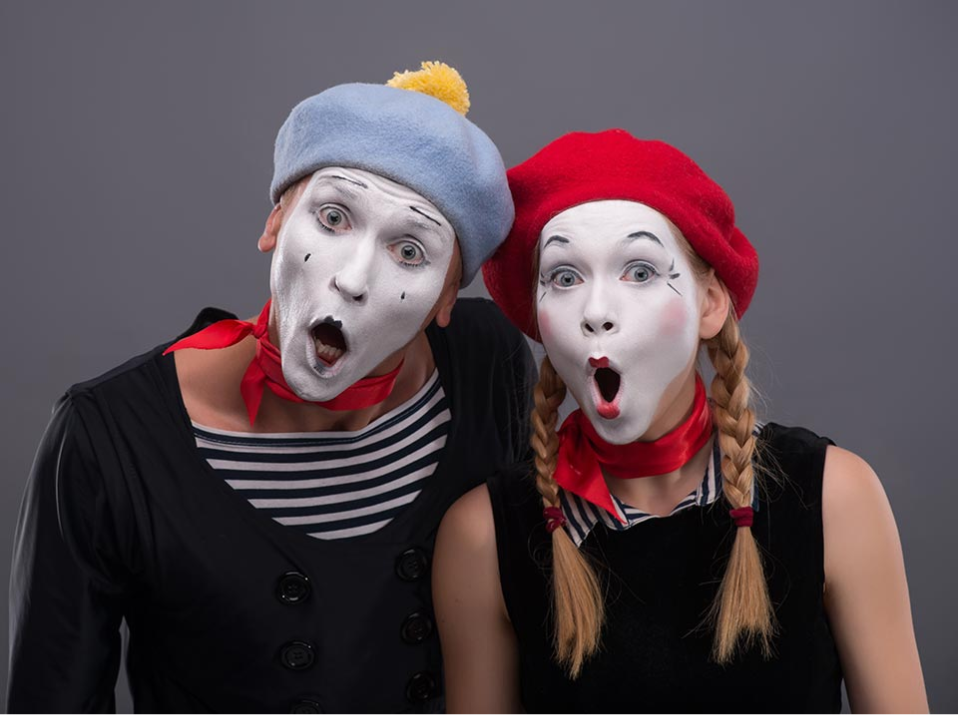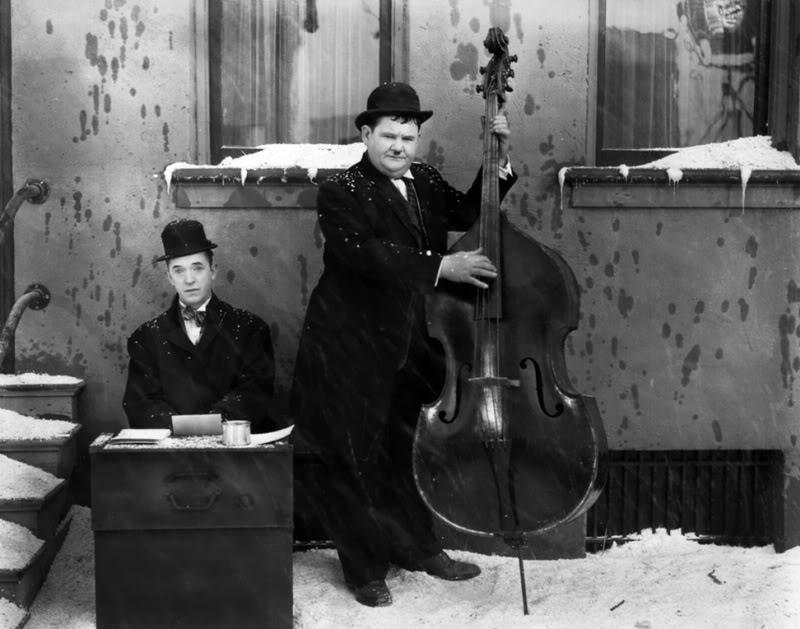 An Actor's Revenge (Criterion BD $39.95, DVD $29.95) A young man avenges the death of his parents in this 1963 Japanese film directed by Kon Ichikawa.
The Covered Wagon (Kino Lorber BD $29.95, DVD $19.95) History tells us that Paramount's 1923 film was the first "epic, big-budget western" but you know how history is. In any case, it's considered a film classic. James Cruze directs J. Warren Kerrigan and Lois Wilson and a lot of horses.
Eaten Alive! (Severin Films BD $34.95) Oh, for heaven's sake. What won't they come out with next? This is a 1980s foreign horror film, I'll bet you.
Farewell, My Lovely / The Big Sleep (Shout! Factory BD $22.97, DVD $19.97) Robert Mitchum is Philip Marlowe in a pair of mid-1970s films that don't look very good when compared to the originals.
The Hero (Criterion BD $39.95, DVD $29.95) A movie star on a train in Satyajit Ray's 1966 drama.
The Master: Complete Series (Kino Lorber BD $59.95, DVD $49.95) Lee Van Cleef and Timothy Van Patten star in a TV series that was buried and forgotten until the MST3K robots got ahold of it.
The Night Walker (Shout! Factory BD $29.95) One of William Castle's psychological thrillers, this time with Barbara Stanwyck and Robert Taylor. She's haunted by dreams; we're haunted by bad Psycho imitations.
Scalpel (Arrow Video BD $39.95) But it's the SPECIAL edition, you see. 1977 horror film about a plastic surgeon who does something awful to a topless dancer. They should've made it a musical.
This month's web-only releases from Twilight Time (BD $29.95 each) include The Incident (1967), The Effect of Gamma Rays on Man-in-the-Moon Marigolds (1972), Harry and Walter Go to New York (1976), and Manhattan Murder Mystery (1993)
FEBRUARY 27
78/52: Hitchcock's Shower Scene (Shout! Factory BD $29.99) Three minutes of terror in 78 camera setups and 52 edits; a documentary that looks at the famous Psycho murder frame by frame, including interviews with a wealth of filmmakers.
Basket Case: Limited Edition (Frank Henenlotter, 1982) Arrow Video BD $39.95) Yeah, but it's the LIMITED edition, see.
Birdman of Alcatraz (Olive Films BD $29.95) Films formerly available only in Twilight Time limited editions continue to show up afterwards from other companies. This is of course the Burt Lancaster picture.
Colossus: The Forbin Project (Shout! Factory BD $29.99) A super computer takes over the world in this 1970 science-fiction picture; hey, it's just like the brainiacs we have running things now!
Five on the Black Hand Side (Olive Films BD $29.95) A wedding brings a disjointed Black family together in this 1973 comedy.
Hallelujah Trail (Olive Films BD $29.95) 1965 comedy western from John Sturges with an all-star cast including Burt Lancaster, Lee Remick, and Pamela Tiffin, and that doesn't sound much like an all-star cast to US, but what th' heck do WE know?
Harper and The Drowning Pool (Warner Archive BD $21.99 each) Paul Newman as a private eye named Archer. Well, okay, he changed the name to Harper – he thought movies that started with an "H" were lucky for him (see also Hud and Cool Hand Luke). Well, okay, that doesn't explain The Drowning Pool. Look, let's just forget the whole thing.
Female Chauvinists/Hot Connections (Pop Cinema BD $39.95) Well, they sound like 1970s sex movies, but heck, I just liked the titles. Get your own website if you don't approve of my Calendar choices, bub.
The Oldest Profession (Kino Lorber BD $29.95, BD $19.95) Six European directors, including Jean-Luc Godard, look at the history of prostitution in this omnibus comedy from 1967. Includes the dubbed English cut of the film. Hmmm.
The Outlaw (Howard Hughes, 1943) Kino Lorber BD $29.95) Notorious 1943 western directed by Howard Hughes and an uncredited Howard Hawks; Jane Russell and her breasts star with Thomas Mitchell and Walter Huston. Long in the public domain, this is a 2K restoration. Our co-pick for Official ITB BEST Disc of the Month.

Tom Jones (Criterion BD $39.95, DVD $29.95) Albert Finney stars in this Oscar®-winning Best Picture of 1964, based of course on the classic Henry Fielding novel. 4K restoration.
Along Came Jones (ClassicFlix BD $29.99, DVD $24.99) 1945 comedy-western with Gary Cooper spoofing himself as a laid-back drifter mistaken for a gunfighter. Loretta Young co-stars.
Bosom Buddies: The Complete Series (Paramount DVD $29.98) Tom Hanks and Peter Scolari co-starred as guys who dress like women. No idea which bathroom they used, but I recall the show as being funny. Wendy Jo Sperber was in it, but she was a REAL female.
Casanova Brown (ClassicFlix BD $29.99, DVD $24.99) Gary Cooper and Teresa Wright, reunited from Pride of the Yankees, in a 1944 romantic comedy about a man whose "prior wife" has a surprise for him just before he remarries.
The Diabolical Dr. Z (Redemption BD $29.95, DVD $19.95) A mad scientist (the worst kind) makes a zombie machine. Well, alrighty then. Jesús Franco directs, 1966.
Elevator to the Gallows (Criterion BD $39.95, DVD $29.95) Louis Malle's 1958 French thriller; Jeanne Moreau and Maurice Ronet have pulled off the perfect heist, until Ronet is trapped in an elevator.
Grizzly: Limited Edition (Scorpion Releasing/Kino Lorber BD $29.95) 1976 drive-in favorite with forest ranger Christopher George battling a furry mound of bone-crunching fury.
The Gruesome Twosome (Arrow Video BD $34.95) Herschell Gordon Lewis horror, 1967, and I'll be honest: I know many of you don't think I have any standards when it comes to watching so-called "bad movies" but I find Lewis' work to be so lousy as to be completely entertainmentless.
Henri-Georges Clouzot's Inferno (Serge Bromberg, 2009) Arrow Academy BD $34.95) Award-winning Serge Bromberg documentary on the unfinished 1964 Clouzot film, with surviving footage and screen tests and information about what the rest of it would've been like.
The Way West ( Kino Lorber BD $29.95) Kirk Douglas, Robert Mitchum, and Richard Widmark head west in Andrew V. McLaglen's adaptation of the Pulitzer Prize-winning novel.
The Wilby Conspiracy (Kino Lorber BD $29.95) 1975 political thriller with Sidney Poitier and Michael Caine, from the director of Lilies of the Field.

FEBRUARY 13

The Bird with the Crystal Plumage (Arrow BD $39.95) Because it simply wouldn't be a new month without a new edition of a Dario Argento horror film. It simply wouldn't be.
Cries Of Ecstasy, Blows Of Death/Invasion of the Love Drones (Something Weird/Pop Cinema BD $39.95) No idea; we just liked the titles.
Games (Shout! Factory BD $29.99) Curtis Harrington thriller with Simone Signoret, bothering nice young couple James Caan and Katharine Harris, 1967.
Mystery Science Theater 3000: Vol. 7 (Shout! Factory DVD $44.99) Shout! continues to re-box and release the earlier Rhino MST3K collections. This has two Hercules movies, Prince of Space, and The Killer Shrews.
Night of the Living Dead (Criterion BD $39.95, DVD $39.95) George Romero's astonishingly successful 1968 B&W horror classic gets the Criterion treatment, which includes a 4K restoration, 16mm dailies of the film's production, and a rough cut called Night of Anubis. Our co-pick for Official ITB BEST Disc of the Month.
Night of the Seagulls (Shout! Factory BD $29.99) 1975 horror film, and keep 'em away from my windshield, please.
Orchestra Rehearsal (Arrow BD $34.95) Federico Fellini's 1978 mockumentary about, well, an orchestra rehearsal.
Seijun Suzuki: The Early Years. Vol. 1 Seijun Rising: The Youth Movies: Limited Edition (Arrow US BD $69.95) Includes The Boy Who Came Back (1958), The Wind-of-Youth Group Crosses the Mountain Pass (1961), Teenage Yakuza (1962), The Incorrigible (1963) and Born Under Crossed Stars (1965) and say, aren't most movies "Limited Editions"? The won't sell 'em forever, right? Made ya think, didn't I?

The Silence of the Lambs (Criterion BD $39.95, DVD $29.95) And if you're in the mood for additional Criterion horror, here's the 1991 Best Picture Oscar® winner from Jonathan Demme.
The Thomas Crown Affair (50 Anniversary) (Kino Lorber BD $29.95, DVD $19.95) Norman Jewison directs Steve McQueen and Faye Dunaway in this 1968 heist film, from a 4k restoration.
.