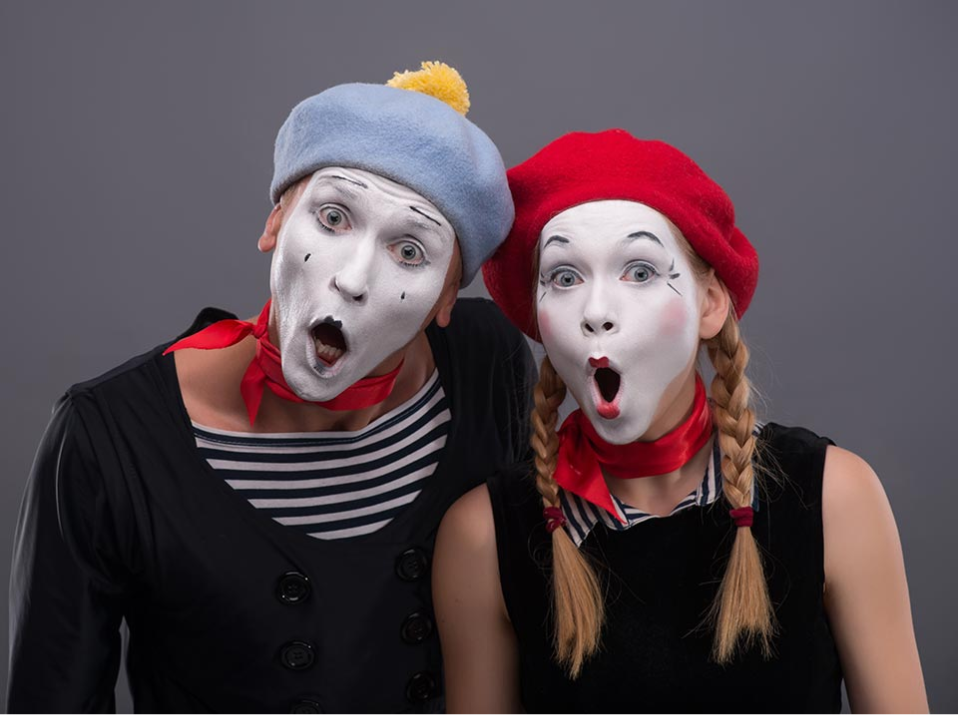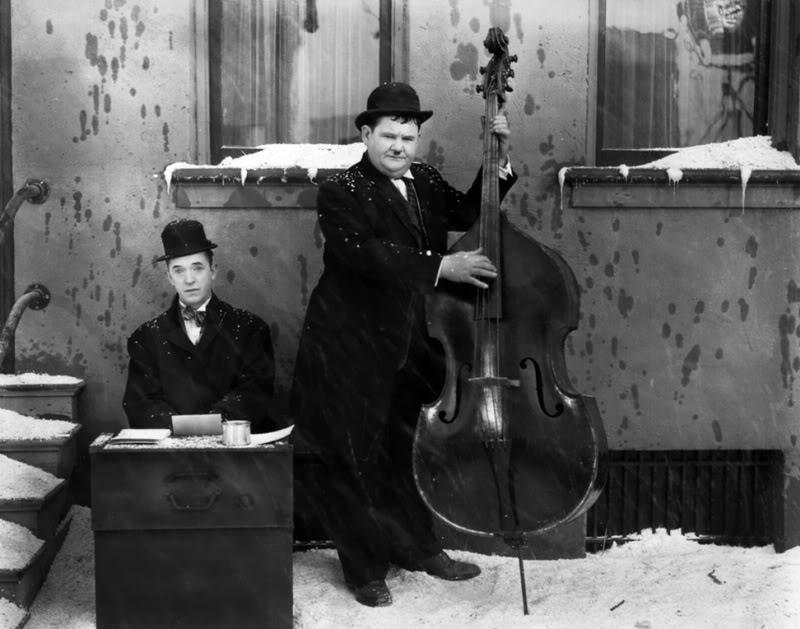 Brain Damage (Arrow BD $39.95) 1988 cult film about a brain-eating parasite. Sounds political.
Heartbeeps (Kino Lorber BD $29.95) I'm sure the late Mr. Andy Kaufman were here, he'd still be apologizing for this all-time cinema turkey. He and Bernadette Peters play robots in love in Allan Arkush's supposed comedy from 1981.
My Bloody Valentine: Special Edition (Shout! Factory BD $34.93) Seems pricey, but it IS a special edition. Yeah, so, somebody at Shout! Factory was asked, "So, what are you working on?" and somebody had to answer, "A special edition of My Bloody Valentine!"
The Oscar (Kino Lorber BD $29.95, DVD $19.95) Legendary 1966 film that is infamous for its sheer rottenness. The all-star cast sinking like a stone includes Stephen Boyd, Tony Bennett(!), Milton Berle, Elke Sommer, and Jill St. John, just so you know what to expect.
Okay, this week's not too good. Let's move on.
The Beast and the Magic Sword (Mondo Macabro BD $29.95) This 1983 Spanish horror was the tenth installment of the long-running series with Paul Naschy as a werewolf who particularly enjoys preying upon topless women.
Blood and Sand (Kino Lorber BD $29.95, DVD $19.95) Rudolph Valentino's 1922 triumph as been remastered in 4K from 35mm elements, it says here. Includes Big Moments from Little Pictures with Will Rogers, a spoof on this film.
Dangerous Cargo (Mondo Macabro BD $29.95) When pirates take over a boat and kill the captain, his wife has to use her womanly wiles to stay alive. Deborah Shelton, former Miss USA, is our star in this 1977 thriller. Yep, Dangerous Cargo. That's the movie, alrighty.
Even the Wind Is Afraid (a/k/a Hasta el Viento Tiene Miedo) (VCI BD $24.95, DVD $19.95) A ghost stalks the halls of a school for women in this 1967 Mexican chiller.
Guys and Dolls (Warner Archive BD $21.99) Previously available as a special edition Blu-ray with a book, but here's a reissue and I still think Mindy's sells more cheesecake than strudel.
A Little Romance (Warner Archive BD $21.99) A 1979 comedy about a French boy and an American girl planning their first kiss; Laurence Olivier plays cupid, but not in a diaper suspended on a wire with a bow and arrow, we assume. And hope.
The Mysterious Mr. M (VCI BD $29.95, DVD $19.95) This 1946 chapterplay was the final serial released by Universal pictures; G-Men vs. enemy agents. Byron Foulger stars. Please note that the VCI is generally late with their releases; watch our Message Boards for updates on when product is actually shipping.
The Point (MVD BD $29.95) 1971 made-for-TV animated film based on Harry Nilsson songs (including "Me and my Arrow") and narrated by Ringo Starr. It's about a little boy with a round head in a world where everything has a point.
Sparkle (Warner Archive BD $21.99) 1976 drama about an early '60s girl group in Harlem. Irene Cara was the breakout star.
The Sting II (Kino Lorber BD $29.95) Speaking of not having a point, this 1983 sequel replaces Paul Newman and Robert Redford with Jackie Gleason and Mac Davis. Well, it DOES.
Accident (Kino Lorber BD $29.95, DVD $19.95) Dirk Bogarde is a tutor who gets too involved with a female pupil in Joseph Losey's 1967 drama, written by Harold Pinter.
The Criminal (a/k/a The Concrete Jungle) (Kino Lorber BD $29.95, DVD $19.95) Another British Losey drama, this one a prison picture from 1960 with Stanley Baker.
The Day of the Dolphin (Kino Lorber BD $29.95, DVD $19.95) Scientist George C. Scott's trained dolphins are hijacked as part of a plot to assassinate the President in this 1973 Mike Nichols film.
Je T'aime Moi Non Plus (Kino Lorber BD $29.95, DVD $19.95) 1976 Serge Gainsbourg film about a young waitress who falls in love with a gay man. Well, that's what it says here. Good look with that, lady.
The Light at the Edge of the World (Kino Lorber BD $29.95) Kirk Douglas and Yul Brynner star in this 1971 adaptation of Jules Verne's story.
The Man Who Was Sherlock Holmes (Kino Lorber BD $29.95) 1937 German comedy about a detective masquerading as a better detective.
Münchhausen (Kino Lorber BD $29.95, DVD $19.95) 1943 big-budget German film in color; the whole project was personally approved by Goebbels as propaganda.
Rasputin: The Mad Monk (Shout! Factory BD $27.99) Christopher Lee sheds his shadow over the Tsarina in this middling 1966 Hammer Studios effort.
Teorema (Criterion Collection BD $39.95, DVD $29.95) 1968 Italian film written and directed by Pier Paolo Pasolini, starring Terence Stamp, and featuring a plot I couldn't follow.
Tex Avery Screwball Classics, Vol. 1 (Warner Archive BD $21.99) A set of 19 cartoons Avery made at MGM, including such favorites as Red Hot Riding Hood, Screwball Squirrel, The Hick Chick, and some Droopy cartoons. Remastered and uncut. Buy this or hang your head in shame.
The Ugly Duckling (Sony BD $24.99) Didn't see this coming – it's the rarer-than-rare 1959 Hammer Jekyll/Hyde comedy that has been all but forgotten for decades. Bernard Bresslaw stars.
X the Unknown (Shout! Factory BD $27.99) This Hammer 1956 sci-fi picture was intended as a sequel to The Quatermass Xperiment but when they couldn't get the rights, they produced a ringer.
And Hope to Die (La Course du Lièvre à Travers les Champs) (Kino Lorber BD $29.95, DVD $19.95) And here we have a 1972 French-Italian thriller by René Clément starring tough guys Jean-Louis Trintignant, Aldo Ray and Robert Ryan.
The Astrologer (Severin Films BD $29.95, DVD $19.95) A low-budget 1975 film also known as Suicide Cult but not known as "good" or even "watchable."
El Bruto (VCI BD $24.95, DVD $19.95) Luis Buñuel's 1953 drama about a slaughterhouse worker (Pedro Armendáriz) hired to intimidate tenants into moving out of an apartment house. Katy Jurado co-stars.
The Candy Snatchers (Vinegar Syndrome BD/DVD Combo $32.98) 1973 thriller about a young woman kidnapped and buried alive, based on a true story.
The Deadly Trap (La Maison sous les Arbres) (Kino Lorber BD $19.95, DVD $17.95) Faye Dunaway and Frank Langella are an American couple living in Paris; when their children go missing, the question is did the unbalanced mom have something to do with it, or is there a sinister plot afoot? Barbara Parkins co-stars; René Clément directed.
Gappa the Triphibian Monster (Media Blasters BD $19.99) This 1967 Japanese effort is virtually a remake of the British Gorgo but it's fun in its own right. It was sold directly to U.S. TV as Monster from a Prehistoric Planet.
Hudson River Massacre (MVD BD $19.99) 1965 spaghetti western set in Canada, with George Martin.
Line of Demarcation (Kino Lorber BD $29.95, DVD $19.95) In this 1966 French film, a married couple find themselves on opposite sides when the Nazis set up a command center in their town. Maurice Ronet and Jean Seberg star.
Manon (Arrow BD $39.95) We are big Henri-Georges Clouzot fans here in the Balcony, and this 1949 drama about doomed young lovers in the French Resistance has been oft-overlooked due to the fame of his later films.
Max and the Junkmen (Max et Les Ferrailleurs) (Kino Lorber BD $19.95, DVD $17.95) A 1971 crime drama with Michel Piccoli and Romy Schneider and say, we wonder how many copies of 1970s French-Italian crime dramas these companies actually sell these days?
Maya Deren Collection (Kino Lorber BD $34.95, DVD $29.95) Eight films from the avant-garde filmmaker, 1943-1979, including Meshes of the Afternoon, A Study in Choreography for Camera, and The Private Life of a Cat.
Forbidden Fruit: Golden Exploitation Pictures Vols 1-3 (Kino Video BD $29.95 each, sold separately) Beginning a new series of cult classics. Vol. 1 offers Mom and Dad (1945, dir. William Beaudine), about venereal diseases; Vol. 2 delivers us the one-two punch of Reefer Madness (1936) and Sex Madness (1938); Vol. 3 spurts up a pair of nudist colony films, Unashamed: A Romance (1938) and Elysia: Valley of the Nude (1933). Taken together, this is our Official ITB Best Release of the Month.
It Started with a Kiss (Warner Archive BD $21.99) Glenn Ford and Debbie Reynolds are newlyweds struggling to make things work in this romantic comedy from 1959.
Perfect Friday (Kino Lorber BD $29.95, DVD $19.95) Stanley Baker and Ursula Andress plot the perfect heist, 1970.
The Phantom Rider (VCI BD $29.95, DVD $19.95) Buck Jones stars in this 15 episode Universal serial from 1936, not to be confused with an inferior Republic serial from the 1940s.
Quai des Orfèvres (Kino Lorber BD $29.95, DVD $19.95) Kino sure will be getting a lot of our money this month. This 1947 Clouzot film is about a jealous husband who murders the man his wife is using to further her singing career – or did he?
Return of Ultraman (Mill Creek Steelbook BD $49.95) The fourth in the long-running "Ultra" series brings the original Ultraman back to earth with a new cast of supporting characters. 51 episodes, 1971-1972. We are enjoying the heck out of these Ultra series, and the Blu-rays are gorgeous.
Skeleton of Mrs. Morales (VCI BD $24.95, DVD $19.95) Our friends at VCI keep rollin' out Mexican classics; this is a 1960 black comedy about a taxidermist who comes up with an unique way to dispose of his shrewish wife.
The Third Lover (Kino Lorber BD $29.95, DVD $19.95) In this 1962 French classic directed by Claude Chabrol, a struggling young man taken in by a helpful couple breaks up their happy relationship. Jacques Charrier, Walter Reyer and Stéphane Audran star.
Three Fantastic Journeys by Karel Zeman (Criterion Collection BD $99.95, DVD $79.95) A trio of fantasies from the renowned Czech filmmaker, including Journey to the Beginning of Time (1955), Invention for Destruction (1958), and The Fabulous Baron Munchausen (1962).