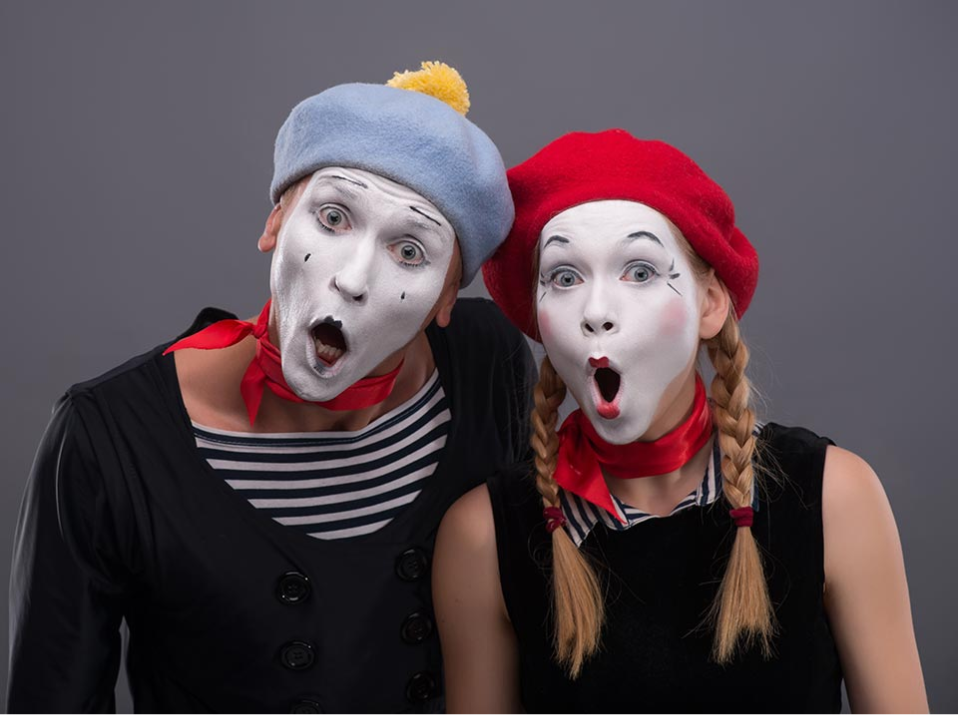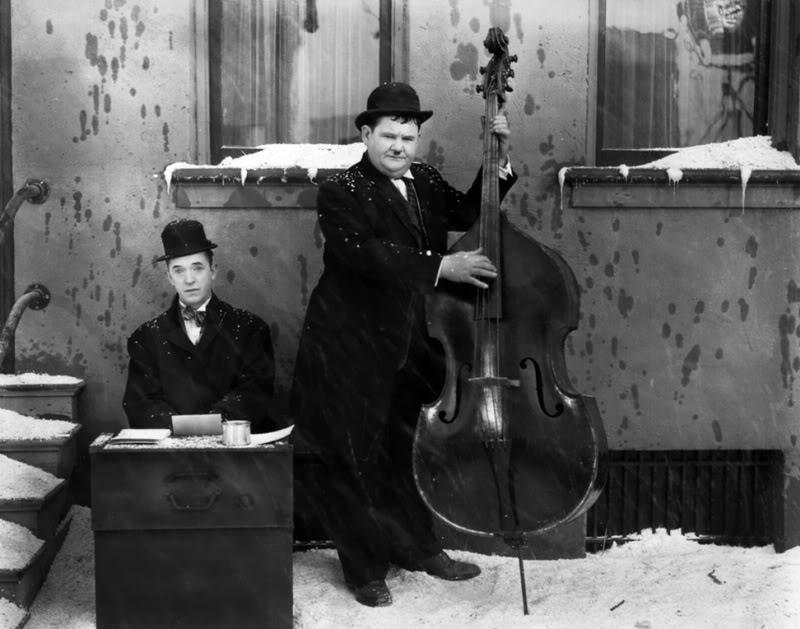 Bridal Suite (Warner Archive DVD $19.99) Robert Young, who has psychological commitment issues, heads to Switzerland to see a famed psychiatrist but ends up fallin' for the nurse in this 1939 romantic comedy. Billie Burke, Arthur Treacher, Annabella, and Walter Connolly co-star.
Flying Clipper (a/k/a Mediterranean Holiday) (Flicker Alley BD $39.95) 1962 German-made film in 70mm for Cinerama screens; Flicker Alley is using their Smilebox process to give us this wide, wide film in all its glory.
The Golden Head (Flicker Alley BD $39.95) An all-but-lost Cinerama caper picture from 1965, rarely seen then or since. George Sanders and Buddy Hackett star.
The Great Buster (Cohen Media Group BD $30.99, DVD $24.99) Peter Bogdanovich's celebrated documentary on Mr. Keaton and his art.
Little Mister Jim (Warner Archive DVD $19.99) Li'l Butch Jenkins deals with family tragedy; James Craig and Frances Gifford are his parents. Fred Zinnemann directs, 1946.
The Mighty McGurk (Warner Archive DVD $19.99) Wallace Beery and Dean Stockwell star in what appears to be an official 1947 remake of The Champ.
Cold Sweat (Kino BD $29.95) In this 1970 Terence Young-directed film, Charles Bronson is a nice guy until somebody messes with his family and then he gets nasty. Oh, that's a clever twist on the typical Bronson plot, eh?
The Cowboy Quarterback (Warner Archive DVD $19.99) Bert Wheeler, of all people, is a football whiz kid signed to play in the pros but who runs afoul of gangsters in what purports to be a comedy. William Hopper, William Demarest, and Marie Wilson co-star, 1939.
Emmanuelle series (Kino BDs, $29.95 each) Say, aren't these dirty movies? Why Kino, you devil dogs, you. Maybe they were just notorious back in the '70s, but I recall these being the kind of films Pee-Wee Herman could get arrested for. Offered titles, sold separately, include Emmanuelle (1974), Emmanuelle II (1975) and Goodbye Emmanuelle (1977). Sylvia Kristel stars.
Enigma (S'More Entertainment BD $24.95, DVD $14.95) Jeannot Szwarc's 1982 Cold War thriller with secret agent Martin Sheen(!) and this has "terrible" written all over it, doesn't it?
Frankenstein 1970 (Warner Archive BD $21.99) Speaking of terrible, Boris Karloff made some great films in his day, didn't he? This isn't one of them. Not even close. Not even as good as Ghost in the Invisible Bikini. And despite the title, it was a 1958 release. A film crew goes to the laboratory of the real Dr. Frankenstein to film a monster movie and discover his descendent living there, up to no good and still engaged in the family business. Despite this synopsis and the presence of good ol' Boris, it's still a stinker.
The Heart of New York (Warner Archive DVD $19.99) The comedy team of Smith & Dale recreate their hit stage play about a plumber who invests the rent money in his new invention – an electric dishwasher!
Hemisphere Box of Horrors (Severin Films BD $79.95) Includes such Filipino 1960s classics (and boy, do we through the word "classics" around lightly or WHAT?!?!) as The Blood Drinkers, Curse of the Vampire, Brain of Blood, The Black Cat, and a film that can't be as good as it sounds, The Torture Chamber of Dr. Sadism. Most of these are also available separately for you pikers out there ($29.95 BD, $19.95 DVD each).
The Iguana with the Tongue of Fire (Arrow Video BD $39.95) Uh-huh. Riccardo Freda directs, 1971. If I ever go back on a dating app, I'm going to use this movie's title as my moniker.
The Legend of the 7 Golden Vampires (Shout! Factory BD $29.99) 1974 Hammer film with Peter Cushing returning as Van Helsing, battling Dracula and his kung-fu vampire minions, who did nothing to erase the memory of all the heaving-bosom fanged maids the Count used to hang out with. The Blu-ray includes the American cut of the film, called The 7 Brothers meet Dracula.
Noir Archive Volume 1: 1944-1954 9 Movie Collection (Kit Parker/Mill Creek BD $49.95) Stellar collection of Columbia pictures B-movie (mostly) crime dramas, in socko prints. We're really enjoying this one; review up this week. Includes 711 Ocean Drive, The Black Book, Escape in the Fog, and others. Our selection as Official ITB BEST Release of the Month.
Over the Goal (Warner Archive DVD $19.99) William Hopper is a star college quarterback pressured to play despite a life-threatening injury in this 1937 drama. Wonder where he could find a good lawyer?
Rider on the Rain (Kino BD $29.95) Another Charles Bronson movie, this one from 1970. He plays a detective stalking a woman who killed a man in self-defense, or something like that.
Sweepstakes Winner (Warner Archive DVD $19.99) Marie Wilson is cheated out of her inheritance by race track tout Allen Jenkins in this 1939 comedy that, if it's more than an hour long, we'll be surprised.
This Gun for Hire (Shout! Factory BD $29.99) NOW we're talkin'. Frank Tuttle's classic 1942 noir with Veronica Lake, Robert Preston, and Alan Ladd.
The House of the Seven Gables (Kino BD $29.95) 1940 classic based on the Hawthorne book; George Sanders, Vincent Price, and Margaret Lindsay star.
The Informer (Kino Lorber BD $29.95, DVD $19.95) Director Arthur Robison's 1929 thriller about a murder in Ireland, as restored by the British Film Institute. The disc includes both silent and sound versions.
Jail-Break (Warner Archive DVD $19.99) Another Warner Bros. B, this time with Barton MacLane, June Travis, and Dick Purcell, 1936.
The Land Unknown (Kino Lorber BD $29.95) Irresistibly daffy and entertaining 1957 lost world movie with some terrific special effects and yet the worst dinosaur in movie history.
Man of Iron (Warner Archive DVD $19.99) A blue-collar guy works his way up the corporate ladder; Barton MacLane and Mary Astor star, 1935.
Paradise Alley (Shout! Factory BD $29.99) Sylvester Stallone followed up Rocky by starring in and directing this stinker about wrestlers in the 1940s. He later blamed the studio for cutting out all the good stuff. Uh-huh.
The Public Defender: The Official First Season (ClassicFlix DVD $39.95) 1954-55 Hal Roach TV series with Reed "Zorro's Fighting Legion" Hadley as Bart Matthews, Attorney for the Poor. Includes 26 episodes (there were only 39, so one wonders why they didn't do season two as well, but whatever – we still want this).
Scream and Scream Again (Kino BD $24.95) 1970 sci-fi horror film with Vincent Price, Christopher Lee, and Peter Cushing, but they hardly appear together at any point. One o' those films that has risen in stature over the years, though.
Shooting Stars (Kino Lorber BD $29.95, DVD $19.95) Another British silent film, this from 1928, and it's a movie about MAKING movies, too! Also from a sparkling BFI restoration.
The Strange Door (Kino BD $29.95) Universal-International tried to get back in the horror business, 1951, with Boris Karloff and Charles Laughton. They didn't really succeed, but heck, it's better than Frankenstein 1970.
Underground (Kino Lorber BD $29.95) Ah, what the heck, here's one more BFI-restored British silent, this from 1928 and about love and adventure on the underground tram.
A Cockeyed Miracle (Warner Archive DVD $19.99) Frank Morgan drops dead but his ghost, helped by another dead guy, Keenan Wynn, still tries to protect his heirs from villainous treachery intent on taking the family fortune. Talk about doing away with the inheritance tax!
A Face in the Crowd (Criterion BD $39.95, DVD $29.95) 1957 Elia Kazan film with Andy Griffith, probably for the only time in his career, playing a villain. Patricia Neal and Walter Matthau co-star; written by Budd Schulberg.
Fantomas Three Film Collection (Kino BD $49.95) Includes three 1960s incarnations of the master criminal on film: Fantomas, Fantomas Unleashed, Fantomas vs. Scotland Yard.
New Moon (Warner Archive DVD $19.99) 1931 version of the operetta stars Metropolitan opera stars Lawrence Tibbett and Grace Moore. So there's probably a lot of singing.
Melody Cruise (Warner Archive DVD $19.99) Charles Ruggles and Phil Harris find romance and ha-cha on a return trip from Europe. Mark Sandrich directs, 1933.
Police Story/Police Story 2 (Criterion BD $49.95, DVD $39.95) Jackie Chan comes to Criterion. Hmmm.
Strangers All (Warner Archive DVD $19.99) 1934 King Vidor family drama with mom May Robson and at-odds kids Preston Foster, William Bakewell, James Bush, and Florine McKinney.
Summer Stock (Warner Archive BD $21.99) One of the worst of all MGM musicals, despite it pairing the popular Judy Garland (in her last MGM film) and Gene Kelly. The best part is "Get Happy," recorded by Judy months after the rest of the film had wrapped.
Tarantula (Shout! Factory BD $29.95) Another William Alland-Jack Arnold sci-fi hit, this from 1955. A big, big, BIG spider is on the loose in the desert; John Agar and Balcony fave Mara Corday star, and if you look fast, you can see Clint Eastwood drop a bomb on either them or the spider, I forget which now.
Diamonds of the Night (Criterion BD $39.95, DVD $29.95) A 1964 Czech film from director Jan Němec, about two young men fleeing from Nazi captivity.
Bend of the River (Kino BD $29.95) Another wonderful Anthony Mann-James Stewart western, this one from 1952 and co-starring Julie Adams and Rock Hudson.
Becky Sharp (Kino BD $29.95) Well, every film technique had to start somewhere, and here's the very first (1935) feature film in three-strip Technicolor®, directed by Rouben Mamoulian and starring Miriam Hopkins.
Black Gunn / The Take - Double Feature (Mill Creek BD $14.98) Look, people, either these titles appeal to you or they don't. Nothin' WE could say is going to influence you. (Us, they appeal to. They're mid-70s Blaxploition films, if you couldn't have guessed).
Brief Encounter (Scorpion BD $29.95, DVD $19.95) Yes, this is a remake of the movie based on Noel Coward's play; this one stars Sophia Loren and Richard Burton and is from 1974 and we'd rather watch the David Lean version.
Grave of the Vampire (Shout! Factory BD $27.99) 1972 film about a vampire and his son. Hmmm.
Harold Teen (Warner Archive DVD $19.99) Hal LeRoy is the popular comic strip kid in this musical version from 1934. Anybody remember Harold these days? No?
Keoma (Arrow Video $39.95) A 1976 spaghetti western with Franco Nero, it says here, and I think that's the same Franco Nero who was a director, although he didn't direct THIS one. I don't think.
The Manitou (Shout! Factory BD $29.95) Susan Strasberg and Tony Curtis battle a demon. *Checks Notes* Uh… yeah. Strasberg and Curtis, 1978. They weren't working much, I guess.
Three Men on a Horse (Warner Archive DVD $19.99) A genuine comedy classic with Frank McHugh mistaken for a race track tout by some gamblers and for a lout by wife Joan Blondell. Allen Jenkins, Edgar Kennedy, and Eddie "Rochester" Anderson co-star, 1936.
Superstition (Shout! Factory BD $27.99) What fresh hell is this? Fresh hell, 1982, with a minister and his wife living in a haunted house.
This month's Twilight Time offerings (BD, $29.95 each) include Melvin and Howard, The Snake Pit, the 1966 version of Stagecoach, and Three Coins in the Fountain. Well, okay then.