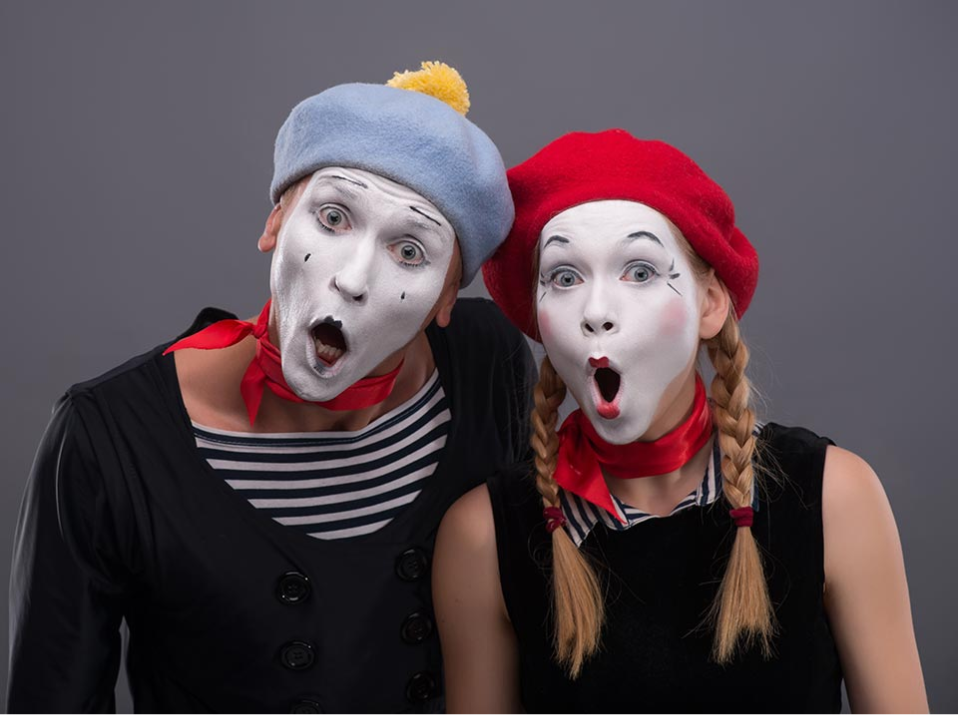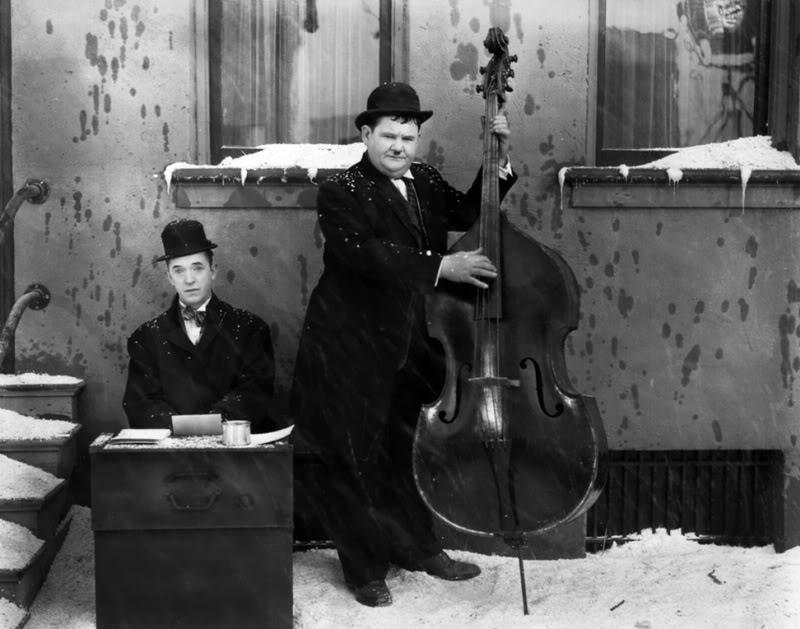 The Awful Truth (Criterion BD $39.95, DVD $29.95) Leo McCarey's 1937 screwball favorite with Cary Grant and Irene Dunne as a couple whose divorce plans aren't working out too well.
The Color of Pomegranates (Criterion BD $39.95, DVD $29.95) Sergei Parajanov's historical 1969 film about Armenia was "too artsy" and censored by the Soviets; this is a restored director's cut, it says here.
Convention City (Warner Archive BD $21.99) A rubber company finds girls, drinks, girls, office intrigue, and girls when they are off for a meeting in Atlantic City. All-star cast includes Dick Powell, Joan Blondell, Guy Kibbee, and Adolphe Menjou because, well, you simply can't make a 1930s movie without Adolphe Menjou in it.
Les Girls (Warner Archive BD $21.99) George Cukor directs Gene Kelly in his final MGM picture, 1957. Cole Porter wrote the songs.
Lights of New York (Warner Archive DVD $21.99) The Brothers Warner followed up their triumph with The Jazz Singer with the first all-talkie Vitaphone picture, released in the summer of 1928. Cullen Landis and Eugene Pallette are suckered into buying a barbershop that's a front for bootleggers.
Manhattan Parade (Warner Archive DVD $21.99) Career gal Winnie Lightner is guilted into staying home and being a full-time mom to son Dickie Moore – whose father then flies the coop with a secretary. And it's a comedy, yet! 1932, and featuring the team of Smith & Dale.
Mystery Science Theater 3000: Season 11 (Shout! Factory BD $99.99, DVD $69.99) This is apparently a revamp of the old series, with new players but frequent visits from the old gang. Films lampooned include Reptilicus, Avalanche, The Beast of Hollow Mountain, and The Loves of Hercules.
A Notorious Affair (Warner Archive DVD $21.99) 1930 Pre-Code romantic triangle with Billie Dove and Kay Francis competing for Basil Rathbone. Good luck, girls.
The Ship from Shanghai (Warner Archive DVD $21.99) Another early talkie, this time from MGM (1930), as a ship of wealthy sightseers are mutinied-on by sailors with a bone to pick. Conrad Nagel and Kay Johnson star.
Singing Guns (Kino BD $24.95, DVD $19.95) Singer Vaughn Monroe made his acting debut (if you can call it acting) in 1950; Republic Pictures backed him up with a good cast, including Ward Bond, Ella Raines, Jeff Corey, and Walter Brennan.
Trigger, Jr. (Kino BD $24.95, DVD $19.95) William Witney directs in TruColor, 1950; Roy Rogers, Dale Evans, and Gordon Jones star.
Twilight Time's web-only releases this month (BD $29.95 each) include Jacques Demy's first English-language film, Model Shop (1969); No Down Payment (1957); and Blue Denim (1959).
APRIL 24
Misterjaw (Kino BD $39.95, DVD $29.95) Say, if you remember this 1970s cartoon from DePatie-Freleng with the voices of Arte Johnson (doing his German "Very interestink!") dialog, Arnold Stang, and Paul Winchell, you were watching stuff I wasn't watchin', that's for sure. 34 cartoons on two discs.
Condemned (Warner Archive DVD $21.99) Drama and romance (huh?) on Devil's Island in this early talkie (1929) with Ronald Colman and Ann Harding.
Daughters of Satan (Shout! Factory BD $29.99) A dead witch possesses the wife of Tom Selleck(!) in this 1972 drive-in horror that originally played with Superbeast.
The Devil to Pay (Warner Archive DVD $21.99) 1930 Pre-Code romantic triangle with Loretta Young and Myrna Loy competing for Ronald Colman. Good luck, girls.
Down Three Dark Streets (ClassicFlix BD $29.99, DVD $24.99) Tough FBI agent Broderick Crawford picks up three unfinished cases from a murdered co-worker, figgerin' one of 'em will lead him to the guy's killer. Ruth Roman and Martha Hyer co-star, 1954.
Five Steps to Danger (ClassicFlix BD $29.99, DVD $24.99) When Sterling Hayden's car breaks down on a fishing trip, he hitchhikes a lift from pretty Ruth Roman – and finds himself on a one-way ride to peril in this 1957 film noir.
The Holy Mountain (Kino BD $29.95) Future filmmaker Leni Riefenstahl stars as a woman looking for love up where the air gets thin; Arnold Fanck directed this German film, 1926.
Joe (Olive Films BD $29.95, DVD $24.95) "Hey, let's go kill some hippies!" John G. Avildsen's 1970 controversial film stars Peter Boyle, Dennis Patrick, and – in her film debut – Susan Sarandon.
The Maze 3D (Kino BD $34.95, DVD $19.95) William Cameron Menzies' 1953 weird horror story about an American who inherits a Scottish castle with what turns out to be an extremely goofy secret. Includes the flat version as well.
A Pistol for Ringo / The Return of Ringo (Arrow BD $39.95) And say, congratulations to Sir Richard Starkey, knighted last month.
Ruby Gentry (Kino BD $29.95, DVD $24.95) Jennifer Jones has the hots for Charlton Heston but her husband, Karl Malden, gets in the way in King Vidor's 1952 hit.
Trapeze (Kino BD $29.95) Love and danger on the high wire with Burt Lancaster, Tony Curtis, and Gina Lollobrigida. Two guys and only one lady is a movie plot all by itself, ain't it?
Woman Chases Man (Warner Archive DVD $21.99) Ex-millionaire Charles Winninger hires Miriam Hopkins to seduce his son, Joel McCrea, who held on to his portion of the family fortune, and convince him to invest in one of dad's schemes. Uh, what, now? This 1937 comedy was the fifth and final teaming of Hopkins 'n' McCrea.
A Woman's Devotion (Kino BD $24.95, DVD $19.95) Ralph Meeker and Janice Rule are newlyweds in Acapulco, but when murder occurs, local police chief Paul Henreid (who also directed) suspects Ralphie Boy. New HD Master from a 4K scan of the original 35mm negative, it says here. 1956, in TruColor!
Charles Bronson 4 Movie Collection (Mill Creek BD $19.98, DVD $14.98) Includes, well, let's see here, The Valachi Papers (1972), The Stone Killer (1973), Breakout (1975), and Hard Times (1975). Frankly, we'd trade all four for a Blu-ray of Machine Gun Kelly (1958).
Comet over Broadway (Warner Archive DVD $21.99) Kay Francis vows to become a star so she can free her husband from prison. Er, what, now? This 1938 Busby Berkeley non-musical was intended for Bette Davis, but when she won her second Oscar™, for Jezebel, she decided the material was beneath her. Tons of good stuff from the Archive this month.
Fireman, Save My Child (Warner Archive DVD $21.99) Fireman Joe E. Brown is drafted by the St. Louis Cardinals for his pitching skills, but he'd rather fight fires. Wouldn't we all? 1932 comedy with Dickie Moore, Guy Kibbee and Lillian Bond.
The Gay Bride (Warner Archive DVD $21.99) Golddigger Carole Lombard wants to marry money, even if it's gangster Nat Pendleton(!). Chester Morris and comedy favorites ZaSu Pitts, Eddie "Rochester" Anderson, and Leo Carrillo co-star.
The Hot Heiress (Warner Archive DVD $21.99) Riveter Ben Lyon spots beautiful Ona Munson through her penthouse window and decides to convince her that he's good enough for her. Hmmm. Walter Pidgeon co-stars, 1931.
MGM's Big Parade of Comedy (Warner Archive DVD $21.99) Robert Youngson had produced several silent film compilations for theatrical release to great acclaim when he was brought in to create this 1964 salute to the glory days of MGM, including Abbott & Costello, the Marx Bros., Laurel & Hardy, the Three Stooges, plus established stars like William Powell and Greta Garbo in comedic sequences.
The Sadist of Notre Dame and Sinfonía Erótica (Severin BD $29.98 each, DVD $19.98 each) A pair of late '70s horrors from Jesús Franco.
Shakespeare Wallah (Cohen Media Group BD $30.99, DVD $24.99) James Ivory's 1965 film about a family of actors touring India; music by Satyajit Ray.
A Study in Terror (Mill Creek Entertainment BD $14.98) Holmes and Watson (John Neville and Donald Houston) on the trail of Jack the Ripper in this 1965 cult favorite.
APRIL 10

Alexander Hamilton (Warner Archive DVD $21.99) In 1931, George Arliss reprised his Broadway role (he'd co-authored the play) on the life and loves of the nation's first Secretary of the Treasury.
All Quiet on the Western Front (Universal BD $19.98) A lower-priced (and missing the book) edition of Lewis Milestone's 1930 classic, the first Best Picture winner for Universal Pictures.
Cheech & Chong: Still Smokin' and Cheech & Chong's Up in Smoke (Paramount BD+DVD Combo, $13.99 each) Dave's not here, man.
Cleopatra Universal BD $19.98) Say, it sure is nice to see Universal revisit its classic Paramount/Universal vaults in HD. This is Cecil B. DeMille's 1934 epic with Claudette Colbert. Let's give it our Official ITB BEST Disc of the Month.

Crucible of Horror (Shout! Factory BD $27.99) And what have we here? Why, it's a 1971 psychological thriller Hammer-wannabe with Michael Gough.
Eclipse Series 46: Ingrid Bergman's Swedish Years (Criterion DVD $69.95) Includes The Count of Old Town and Walpurgis Night (both 1935), the original Intermezzo (1936), Dollar and A Woman's Face (both 1938).
A Lost Lady (Warner Archive DVD $21.99) Barbara Stanwyck finds security with sugar daddy Frank Morgan (ewww) but decides her heart is more important than his wallet. Or something like that. 1934, director Alfred E. Green.
Lover Come Back (Universal BD $14.98) Well, Pillow Talk had been a big hit, why not bring back Rock, Doris, and Tony for a 1961 romantic comedy follow-up?
Luther (Kino BD $29.95) Stacy Keach IS Luthor; Judy Dench is his nun wife. Huh? This is a 1974 drama, apparently.
Manhandled (Kino BD $29.95, DVD $19.95) Allan Dwan directs Gloria Swanson, 1924, in a comedy about a shop girl who impersonates a Russian countess. Also available with the same star and director and from the same company in the same format for the same price: Stage Struck (1925), with Miss Swanson determined to get on the stage to impress her star-struck boyfriend.
The Prime Minister (Warner Archive DVD $21.99) The life of Disraeli (John Gielgud), filmed in England, served as a 1941 propaganda picture for Warner Bros.
The Psychopath (Kino BD $29.95, DVD $19.95) Robert Bloch wrote and Freddie Francis directed this 1966 thriller that my mother saw on the late, late show in the 1970s and pronounced "scarier than Psycho!" but you know how my mom was.
Send Me No Flowers (Universal BD $14.98) Well, Lover Come Back had been a big hit, why not bring back Rock, Doris, and Tony for a 1961 romantic comedy follow-up?
Shining Victory (Warner Archive DVD $21.99) James Stephenson and Geraldine Fitzgerald star in this 1941 medical drama that's remembered, if it's remembered at all, for being director Irving Rapper's feature debut – and for a guest appearance by Bette Davis, who would work with Rapper a year later in Now, Voyager.
Superbeast (Shout! Factory BD $29.99) Malice in the jungle with a mad scientist, the worst kind of scientist, we believe. 1972 drive-in horror that originally played with Daughters of Satan.